Welcome to the New Year | FFFW #17
RIP 2020
Wow, that was a trip. We all said that it was going to be the "year of vision," and it ended up being the year of pandemics, mania, and Tiger King. But alas, we have flipped the calendar once again and have made it to 2021. (DISCLAIMER- I'm writing this a couple days prior to the New Year. So if the apocalypse begins in the next 48 hours, my apologies for not knowing in advance.) Here's the deal, regardless of how this year goes, you can count on your weekly FFFW to add some positivity, share some news, and give you the best GIFs the internet has to offer.
LET'S GET SOME PASSION (AND I ACTUALLY MEAN BODIES) BURNING
As we enter a new year, (and some even say that we've just now entered a new decade) I want to take a look back, waaaay back to the 1800's before losing money to cremation was ever a fear of funeral professionals. I want to take you back to the first cremation.
If this topic interests you then please check out the full more in-depth article here.
Here's the low-down-
A guy became concerned about the future of the world if burial remained the only option of disposition

Necessity is the mother of invention, so this guy decided to make America's crematory

People had some big doubts but still, a free cremation was able to take place

One thing leads to another and over a hundred years in the future over 50% of people choose cremation
Here's what blew my mind, because of inflation the first cremations (if not done for free as a marketing strategy) only cost somewhere around 7 dollars. Think about that!
Now because of inflation that 7 dollars in 1890 would now be around 200 dollars. So even adjusting for inflation… that's a cheap cremation. Now the average is between 4,000 and 7,000 (according to a quick Google search). So, that means, even with inflation, the cost of cremation has increased somewhere between 4-5 thousand in the past hundred something years.

What does that mean? IDK, but it's really interesting to think about.
Here's a cool money GIF to wrap up this story.
2020 TOP 10
One of my favorite parts about year-end stuff is all the "top" lists about things from that previous year. "Top 10 Songs," "Top 10 Movies," "Top 10 Top 10 Lists," etc. So, at Connecting Directors we created a list of our top 10 stories.
This is a great list, but there were a few articles and stories that didn't make the cut that I believe were amazing. So Here's my list of honorable mentions that I believe deserve to be recognized!
I picked these three because they timeline the pandemic through the eyes of the funeral profession.
It starts overseas

How Chinese funeral homes are dealing with Corona

We adapted as it changed our lives

First Ever Virtual Funeral (un)Conference

We came together for each other

FuneralOne Producing Personal Protection Shields for Funeral Professionals

Now, there are several other articles that show examples of these three things, but these are the ones that came to my mind first. Way to go y'all. You rock!
CRUSH SOCIAL MEDIA AS A FUNERAL HOME
(SPONSORED)
Funeral homes and any death-care business NEED a good social media presence. This isn't always as easy as it seems. BUT… if you're looking for an easy way to get some likes on your page, we have you covered!
Top 3 Things that are social media gold.
1) Babies. People love babies. They're chunky, they're small, and they just randomly stare at people a lot. That being said, if you see a picture of a baby on social media and you DON'T engage with it – you actually are a bad person. Like no joke. Well, kind of no joke.
2) Puppies. These are like babies with more fur and less questioning about its parents being "ready yet." I like puppies, you like puppies, and we all like to LIKE puppies on social media.
3) Puppies and Babies. That's right; it's not rocket science. Babies do good, puppies do good, you combine them, and you get something simply amazing! This is like french fries dipped in a Wendy's Frosty; it's simply a combo that is almost too good to be true!
Now, these three types of content are fantastic, but if you want a social media strategy that REALLY works for you and your funeral home – you need to do a little more than that. You need DISRUPT Media.
DISRUPT Media understands that creative/digital marketing can seem complicated and can be confusing. They take care of all the stressful stuff and make social media simple for you. With years of experience and proven strategies, they know how to use social media to gain leads, build awareness, and grow your business!
Click here to learn more!
Watch this whole GIF for a satisfying ending!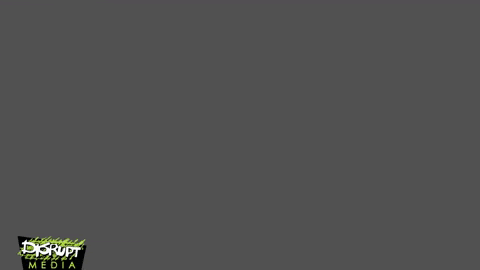 WANT AN AD IN FFFW LIKE THIS? JUST SHOOT RYAN AN EMAIL AT RYAN@DISRUPTMEDIA.CO WE'LL WRITE UP AN ARTICLE AND MAKE A CUSTOM GIF!
LET'S PLAY A GAME
We're now in 2021, but once again, we're going back. We're going back to 1921. Only one of these events happened- you have to try to guess it!

Jack Dempsy fights in boxing's first million-dollar gate
Beagles become recognized as a purebred dogs
Development and research begins for sliced bread
YOU OTTER BE PROUD
This is our weekly segment where we highlight some amazing things that are going on inside this profession. We get a lot of bad press, so we're going to highlight the good and continue to keep our chins up!

1) Rollings Funeral Service Announces Partnership with Connecticut Funeral Home
2) Ireland's funeral directors are heroes
3) Work at historic cemeteries continues during pandemic
There ya go!
We'll see you next Friday.