Easter + April Fools Spectacular | FFFW #30
A SPECIAL WEEK
This week has two special days, both April Fool's Day and Easter! Now, I don't know if many weeks have more than one generally recognized holiday, but there can't be too many. So, that's cool. Here at the FFFW, we're celebrating this great occasion the best way we know how: llama style!
GAME TIME!
In which city is it "illegal to die" due to the permafrost that prevents bodies from decomposing? would make more sense. Click to see. Guess wrong, and you'll see never-ending stairs that'll haunt you on your next removal!
SHOULD YOUR FUNERAL HOME BE ON TIKTOK?
TikTok almost isn't new anymore. It started getting mainstream in 2019 and built a massive user base during the pandemic. So with so many people being on a platform, shouldn't you be there too?
Well, no… but yes. See, your demographic isn't actively using TikTok enough to justify a large budget and time commitment to it. There's also no way to target your content specifically to your community. So for the time being, you shouldn't stress too much over this platform. That being said, adapting the trends to a funeral home would be amazing to see, and we here at the FFFW VERY MUCH support it. So, though you don't HAVE to and it might not be SUPER beneficial, you should start making some Toks.
So what does work? Still, the best platform for reaching people 55 and up (your target demographic) is Facebook. And nobody manages funeral homes on Facebook as well as DISRUPT Media. If you're interested in seeing high ROI through social media then you should see what all DM has to offer!

Click here to learn more!
WANT AN AD IN FFFW LIKE THIS? JUST SHOOT RYAN AN EMAIL AT RYAN@DISRUPTMEDIA.CO WE'LL WRITE UP AN ARTICLE AND MAKE A CUSTOM GIF!
I CAN DIE LIKE A JEDI (HOPEFULLY)
Right now in Maine, it may become possible that open-air cremation (AKA THE JEDI WAY OF DISPOSITION) could become legal. You can read about it RIGHT HERE. I don't speak for Connecting Directors or anyone other than myself, but I think this is pretty cool. Yes, the idea of watching a loved one burn with open flames may be unsettling for some, but none of this stuff is too nice sounding when you're talking about it rather than experiencing it. Like, some could say that burial is just throwing a body in a box and then throwing that box in dirt. Obviously, we know there's more to it than that, but it just proves the point that we may need to be more accepting of new (old) ideas even if they sound a little off-putting when described.
Also, and I can't stress this enough, THIS MEANS I COULD HAVE A JEDI FUNERAL! I can't use the force, I never learned lightsaber fighting, and I've never had a green creature mentor me, but this is the one thing I could do to put myself in the ranks of my childhood heros. So please, Maine, make this happen. I know there are a few more like me. May the Force be with you!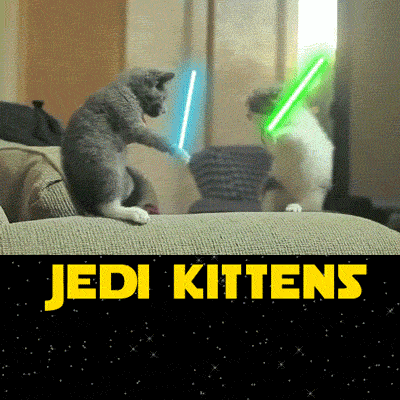 COMIC OF THE WEEK
Here's one…
Here's another…
YOU OTTER BE PROUD
Let's be honest, our profession gets a lot of negative press, so we've searched the internet to find stories of funeral things getting respect and doing great things!
ICCFA Educational Foundation Awards 29 Scholarships To The 2021 ICCFA Virtual Convention & Exposition
Thank you for reading The Friday Funeral Fast Wrap! Have any ideas or hot-tips? Send those our way!