Alaskan Funeral Director Interview | FFFW 149
DISCLAIMER: None of the F's in FFFW stand for "facts." Enjoy the satire.

It is 8-18! Which means that today's date is palindromic. And boy do I love palindromes. There's something about alphabetical symmetry that scratches right where I itch.

So have a fantastic day knowing that this one is slightly cooler than the rest.


---
Homesteaders Makes it Rain?
What's better than a 25 bps increase in growth on your preneed block? A 30 bps increase! Homesteaders is excited to announce one of the industry's highest growth rate increases – an average of 30 bps on all new business, beginning March 15. Learn more.
---
An Interview With a Real-Life Alaskan Funeral Director
This week I sat down with a funeral director from the northernmost city in Alaska: Utqiagvik.
I figured that talking to a colleague in the profession who lives in such a remote part of the country would be good for expanding our views on what it means to be a funeral professional.

So, let's hop right into the interview with Utqiagvikian funeral director, Bristol Sterling, of Sterling Family Funeral Homes.

ME: Thank you so much for taking the time to do this interview. Can you start off by telling me a bit about yourself and what got you into being a funeral director?

STERLING: Of course! So my name's Bristol Sterling and I've been a funeral director ever since the age of 12.

ME: Oh, so you started working with your family's funeral home at the age of 12?

STERLING: No, after a massive polar bear attack I had to start one myself. So, I went to the local Igloo library and found a couple of handy books on embalming. And that's how I started.

ME: Oh wow! That's incredible. I was under the impression that there weren't actually polar bears in Alaska — that the polar bear stereotype is a misconception.
STERLING: I wish! Oh, how I wish that those demon-bears weren't anywhere near me. They've done so much damage to my family and community. People say they're fake to keep tourism going.
ME: Wow, so you've had relatives mauled by polar bears?
STERLING: Well, the only human-folk I have around here are my parents and uncle. And they're expert polar bear fighters. But, the penguin community is very close to our hearts. And they are not so good at fighting the polar bears.
ME: Wow, so you run a penguin funeral home? Isn't that a little odd.
STERLING: No, no, no! Sterling Family Funeral Home welcomes everyone, humans and penguins alike.
ME: So how many human funerals have you performed?
STERLING: Well… it's not the numbers that matter. It's a labor of love anyhow.
ME: You haven't done a funeral for a human, have you?
STERLING: Well, not exactly. Things are a little different here. Definitely not the lower 48.
ME: Okay… well moving on. Is there anything else that funeral directors need to know about being an Alaskan funeral director.
STERLING: Well. It's not so easy that for sure. You have to do removals in the middle of ice storms, you have to keep sled-dogs in good shape, and you can't make any noise.
ME: Wait … you can't make any noise?
STERLING: Well, it may seem weird to you but it's part of my everyday life. But yes, ever sense the monsters invaded, we haven't been able to make too much chatter. They have very great hearing and will kill anything that makes a sound. In fact by doing this interview, I'm risking a great deal for my family and me.
ME: How have I not heard of this? I mean that's awful! But, isn't that the plot for A Quiet Place?
STERLING: I've never heard of it, but sounds like a wild coincidence.

ME: I mean, your life and Alaska are even more different than I expected. It sounds like torture.
STERLING: Well, it ain't for the faint of heart. But it's all I know.
ME: Well, okay. What's that noise behind you? Is that a penguin crying?

STERLING: Probably.
ME: Well, doesn't that mean he's going to be eaten? Can't you try to save him?

STERLING: There's no sense in doing that. I'm afraid I just heard the cry of my next meal… I mean funeral.

ME: You're eating your penguin family? Based off of what you earlier that's very —

STERLING: I've said too much. Good riddance.

Bristol hung up at that moment. We can only hope that justice is brought to the penguins of Alaska. And please stay away from this man.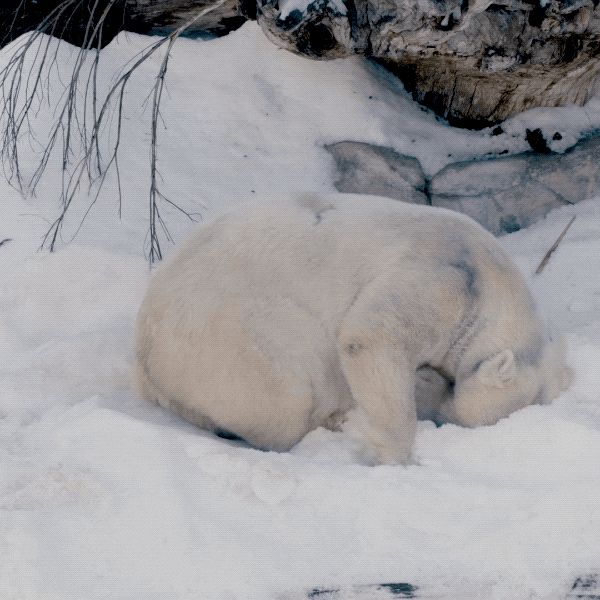 ---
GIF of the Week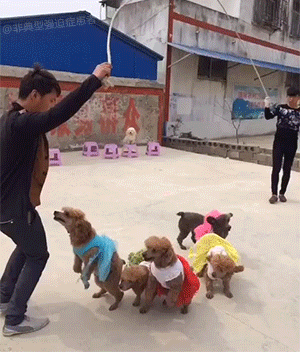 ---
You Otter Be Proud