Death Tech Startup Parting Stone Rocked Its First Year
A $1.3 million seed-plus capital infusion capped off an incredible first year for Parting Stone, a revolutionary death tech company that offers a complete alternative to human and animal cremains in the form of clean, smooth, and solid "stones." Parting Stone's phenomenal success proves that its founder and CEO Justin Crowe isn't the only person yearning for a better way to nurture continuing bonds with deceased loved ones.
"There's a $500 million industry dedicated to putting a bandage on the uncomfortable experience of dealing with ashes by hiding them in anything from jewelry to paperweights," says Aaron Samuels. Samuels is a scout for Lightspeed Fund, which contributed to the capital raise. "The underlying reality is that ashes come in a form that some people find difficult to connect with. Parting Stone addresses the core problem with a new category of human remains."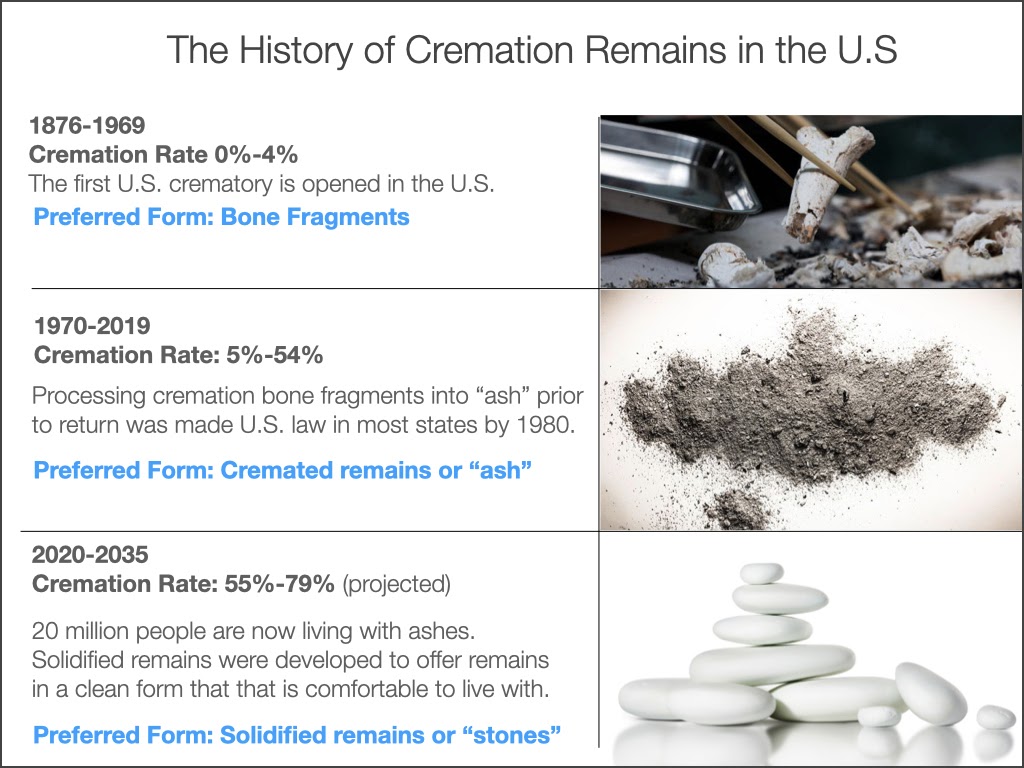 A warm welcome
Since the startup's official launch in October 2019, New Mexico-based Parting Stone has provided solidified remains to over 1,200 families through a growing network of more than 280 providers in the United States and Canada. Funeral directors and crematorium owners are pleased with the response from folks in their communities.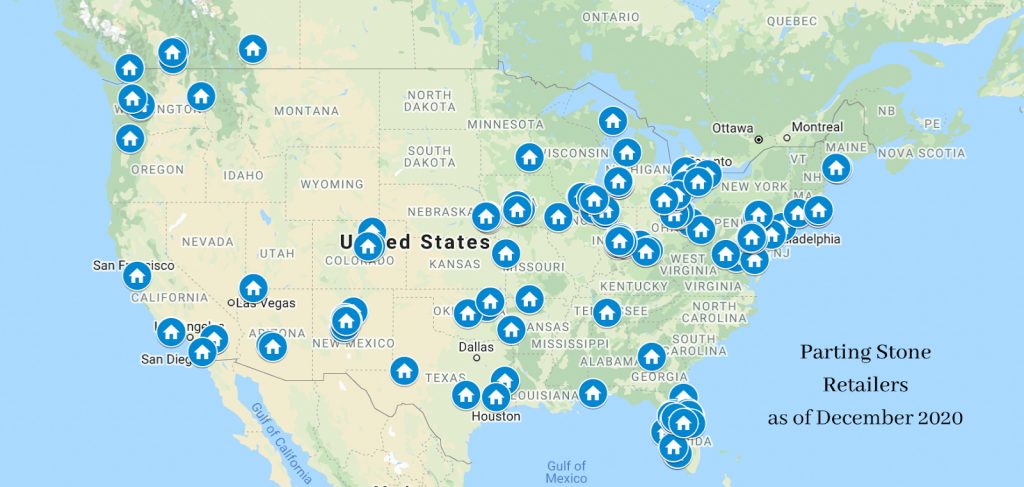 "The interest was strong from day one for us," says Norman Connors, funeral director and celebrant at Curran Funeral Home in Pennsylvania. "The response has been very positive, especially when those of a young age (under 50) have passed away."
Matthew Bailey, CFSP, president of Connecticut Life Tributes and fourth-generation funeral director, has seen similar interest in the concept of solidified remains.
"We were the first funeral home in New England to offer them to the public," says Bailey. "People are surprised to find out [these] options […] exist at all."
John Perkes, owner at Regency Mortuary in Sun City, Arizona, spoke at one of Parting Stone's monthly webinars (which you can register for here) and reported that "10% of our families choose solidified remains. This option is changing the death care industry."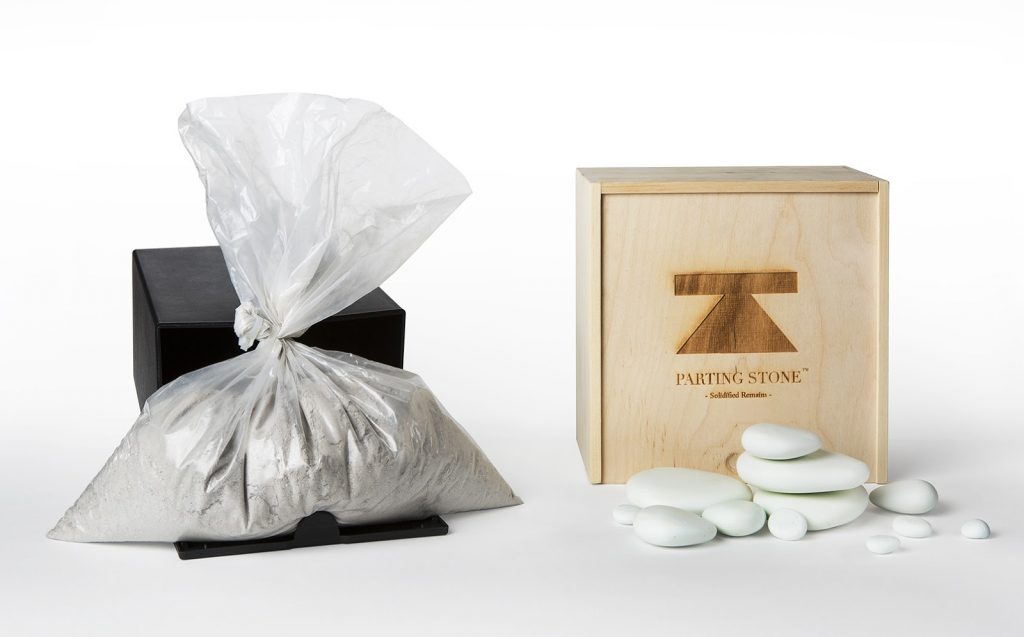 In fact, Parting Stone retailers reported that between three and seven percent of families who selected cremation preferred solidified remains over cremated remains with the highest solidification rate in a single location averaging 17%, far exceeding Crowe's first-year projections. Deathcare professionals offering Parting Stone believe this percentage will only grow as more people learn of the option to receive lovely, smooth stones instead of uncomfortable ashes.
"Once we are through the pandemic, I anticipate the adoption and interest for Parting Stone increasing exponentially," says Eric Neuhaus, founder of Green Cremation Texas. "Families are very intrigued."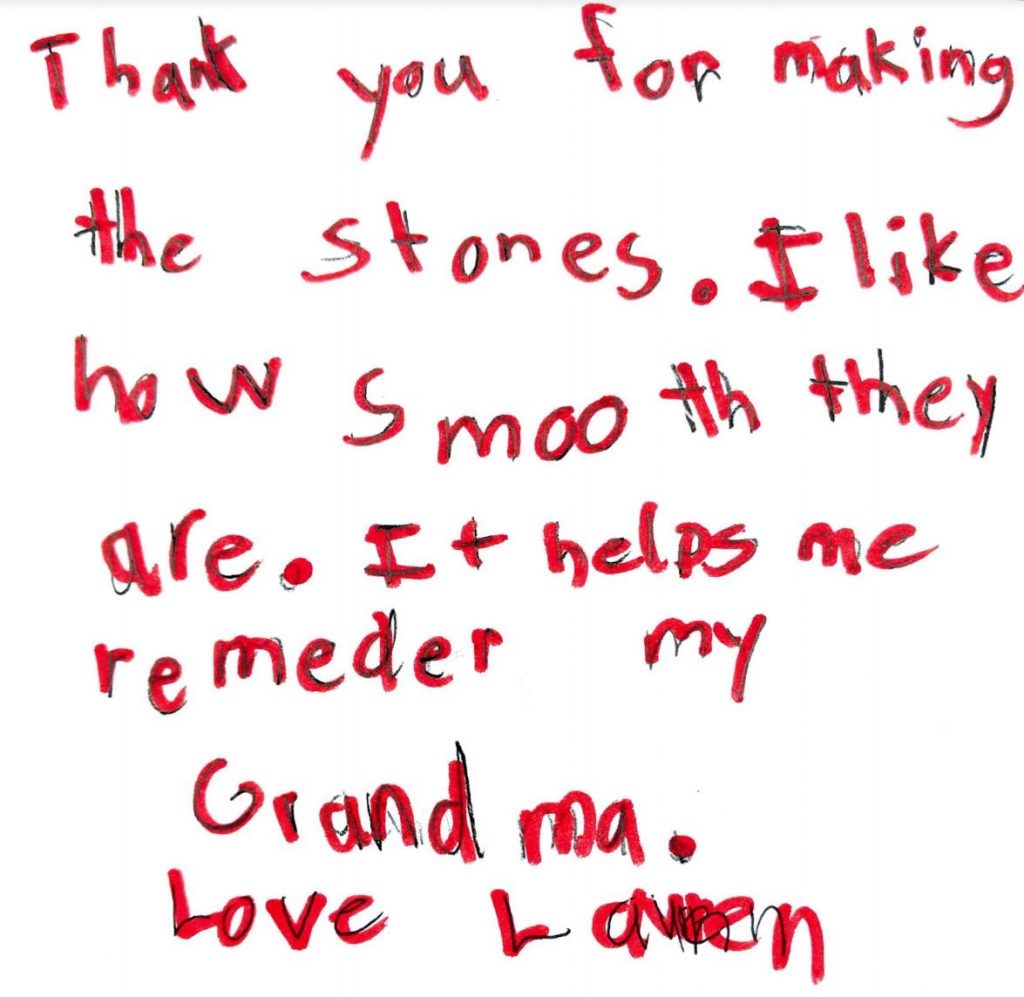 Planning ahead
Crowe and his crew — which grew from four to 17 team members in their first year — plan to use their recent round of funding to prepare for this anticipated demand. Plans include expanding Parting Stone's 3000-square-foot Santa Fe laboratory into a newly leased 8000-square-foot laboratory, continued investment in research and development, and refining its proprietary chain-of-custody technology to help funeral homes and families track the status of their loved one's remains.
"Most funeral homes need to track chain-of-custody for 100 decedents monthly in a single location," says Crowe. "We're in the unique position in which in just one year we've grown to have 200+ sets of remains in our lab at any given time. With the help of Larry Stuart, CEO of Cremation Strategies & Consulting, we've designed a sophisticated system and put significant resources into ensuring our chain-of-custody technologies and protocols are tight. When our chain-of-custody technology is completed in summer 2021, it will be one of the most sophisticated systems in the industry for tracking cremated remains."
One advantage of Parting Stone's communication plan is the information that can be shared easily with funeral directors and families throughout the process, offering the company the opportunity to make the selling funeral director a part of the story and Parting Stone's brand.
Additional order status data will be made available to funeral directors in 2021, along with the ability for families to receive the chain-of-custody updates. Currently directors receive emails at six stages during the solidified remains transformation process — a perk Connors appreciates.
"We really like the communication from Parting Stone, which starts with the initial order all the way up to delivery of the Parting Stones to the funeral home," he says. "It's nice to have a company that keeps us in the loop every step of the way."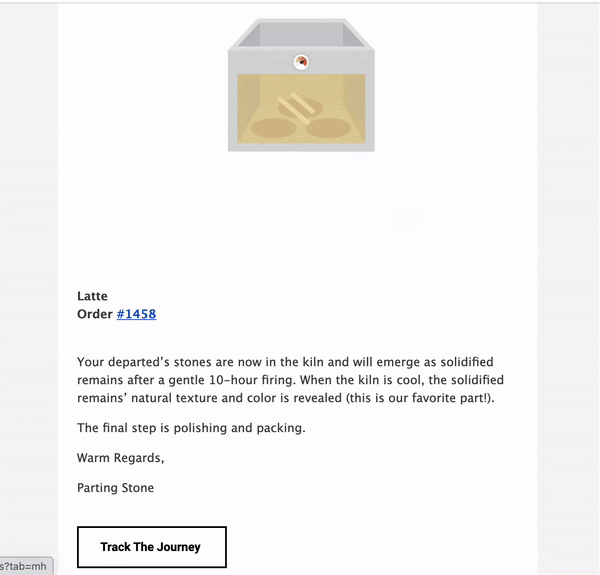 Simple, clean, and calming
The popularity of Parting Stone is truly unprecedented, especially as it is a concept directors had to offer and explain to many families virtually, rather than in person, in 2020.
"Given that we are currently seldomly physically meeting with families, it has been difficult appropriately conveying the physical experience of Parting Stone via digital means," says Neuhaus. However, that hasn't stopped families from embracing the opportunity to share the remains of loved ones in a simple, clean, and calming form. An average person will yield a collection of 40 to 60 stones of varying size.
"For those who were already looking to split cremated remains amongst family members, Parting Stone offers a far superior experience for them," continues Neuhaus. "Each family that chooses solidified remains has been very happy with the result."
Continuing bonds
Bringing his dream of solidified remains to fruition was a passion project for Crowe. He wanted to create something that allowed families to hold and cherish their loved one without the typical mess and discomfort of ash, therefore continuing the bonds they formed in life.
"Parting Stone believes that death is the end of a life, not a relationship," Crowe told Connecting Directors in 2019. "We thought that the significance embodied in the essence of our loved ones could be a profound tool for continuing bonds, but we noticed that forming connections with cremated remains was rare."
Today, more than 20 million families are living with cremains in the form of ashes. Many who have kept an urn or black box at arm's length in a bookcase or closet are thrilled with the idea of solidified remains.
"We've had families bring in cremated remains of [those] that we've served in the past, and families that were served by other funeral homes in order to turn them into Parting Stones," recounts Connors. "That was a surprise to us."
Unlimited opportunity
Crowe hopes that by 2030, more than half of the ever-increasing number of cremation families will choose solidified remains over traditional cremains. With the company on track to meet this goal, Crowe foresees incredible opportunities for potential Parting Stone partners.
"We are being asked for solidified remains containers, engravings, or jewelry on a weekly basis," says Crowe. "We are finding that the more of the cremation remains market share we take, the more of a new opportunity in the merchandise market is opening up. This is an entirely new category of solidified remains death care merchandise and we are looking for partners to help us develop it."
Parting Stone is also actively seeking new funeral homes and crematoriums to offer at-need and preneed families solidified remains as an alternative to ashes. The company is in talks with several of the leading U.S. deathcare companies, with major rollouts planned for 2021. Solidified remains are proving popular in virtually every deathcare demographic, from low-cost direct cremation organizations to higher-end full-service providers.
To learn more about Parting Stone and solidified remains visit partingstone.com or register to attend their monthly webinar here.