Parting Stone Develops New, Solidified Form of Human Remains
For inventor and entrepreneur Justin Crowe, Parting Stone, a revolutionary service that transforms cremated ashes into solidified remains, is a passion project — a true labor of love.
As someone deeply connected with the death care industry, Crowe empathized with friends who passionately shared stories of a deceased family member or pet. However, more and more of these friends concluded their stories by sharing that they kept the cremated remains of these loved ones in their basements, closets, and garages.
Crowe couldn't overcome that incongruity. How could something as precious as the remains of a cherished family member or pet become so utterly meaningless?
Disconnection and detachment
"People who live with cremated remains desperately want to feel a connection with them," Crowe says, "but they can't. In their hearts people want to cherish the remains of their loved ones and pets but they feel frustrated because they don't know what to do with them."
As he dug deeper into the reasons for this disconnect, Crowe discovered that the underlying issue was almost always the remains themselves. People feared spilling cremated remains, or worried about touching exposed ash. Some were afraid to look at the remains because seeing the bone fragments conjured violent images of the cremation process.
"With the huge increase in people choosing cremation for themselves or their loved ones the options for cremated remains are abundant," says Larry Stuart, Jr. of Cremation Strategies & Consulting. "However, many people can't make a decision and end up with a temporary container of their loved one sitting on a shelf in a closet somewhere. Some actually never pick up the cremated remains at all, leaving funeral homes and crematoria with a room full of abandoned cremated remains.  Folks want permanent memorialization of their loss but, sometimes, just don't know what to do with a box of ashes. Grief is capricious and, for some, it can be hard sometimes to associate that box with a deceased loved one."
For Crowe, the answer to this complex and heartbreaking problem was to create a new form of human and animal remains. A form that wasn't messy, scary, or otherwise off-putting. A form that people could touch — even hold — as a therapeutic, healing component of a continuing relationship with the deceased. The answer was solidified remains.
Introducing Solidified Remains
Parting Stone offers families an alternative to traditional cremated remains. With Parting Stone's technology, instead of a box of ash, families can now receive a collection of clean, smooth, solid stones. Solidified remains offer the full amount of remains in a solid and clean form.
"Solidified remains are about as hard as real stones and will not disintegrate in water," explains Crowe. "Stones range from the size of your thumbnail up to the size of your palm."
Offering solidified remains in a size, heft, and texture that encourages touching, holding, and even caressing was important to Crowe. 
"We designed Parting Stone solidified remains so they can be held and cherished without the typical mess and discomfort of ash," says Crowe. "It is our hope that for the right person solidified remains can be a meaningful tool for helping continue a bond with a loved one." 
He explains that the continued bonds theory of grief inspired solidified remains. This theory questions linear models of grief that lead to conclusions like acceptance or detachment. It challenges the view of a continued bond with our departed as pathological.
"Parting Stone believes that death is the end of a life, not a relationship," says Crowe. "We thought that the significance embodied in the essence of our loved ones could be a profound tool for continuing bonds, but we noticed that forming connections with cremated remains was rare."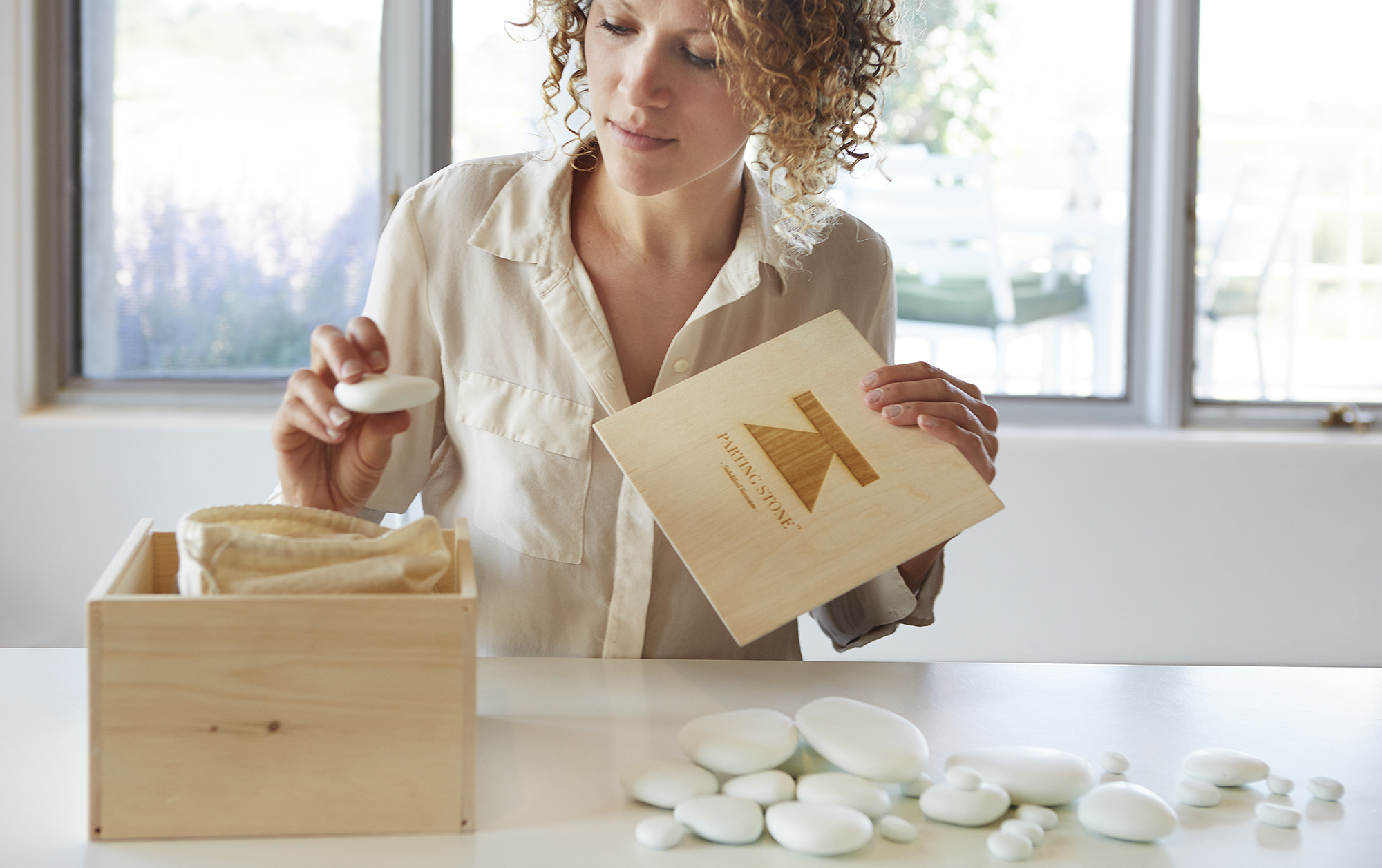 The solidification process
The journey to develop Parting Stone's patent-pending process for solidified remains began in January 2018. The New Mexico Small Business Assistance program awarded the project a grant. These funds provided the young death tech startup company with the facilities and the expertise of material scientists at Los Alamos National Laboratory. 
Crowe explains that the Parting Stone solidification process is similar to making ceramics, but in a science lab. 
"When we receive the cremated remains at our lab," he says, "we start the process by removing foreign contaminants like staples, screws, and medical implants. The ash is refined, turned into a clay-like material, a small amount of binder is added, and the stones are formed. Next, the lab fires the stones in a kiln, giving the solidified remains their hardness and permanence."
The color of the stones are 100% natural. Many collections of stones come out white or a hue of blue or green. However, Crowe and his team often find radical variations like chocolate brown, lavender, honey, or blue speckles. 
Funeral Director Jody Herrington of Chapel of the Chimes in Oakland, California recently toured the Parting Stone lab in Santa Fe, New Mexico. 
"After speaking with Justin for so many months about the process and what would be needed to bring the plan to life, actually being in the lab was very impressive," shares Herrington. "Every stage of the process is clearly and thoughtfully laid out, and each individual's remains make their way through the lab in an orderly procession. Most importantly it is clear that human remains and pet remains have their own distinct paths. Justin and his staff have worked hard ensuring that this process falls in line with our (funeral) industry standards."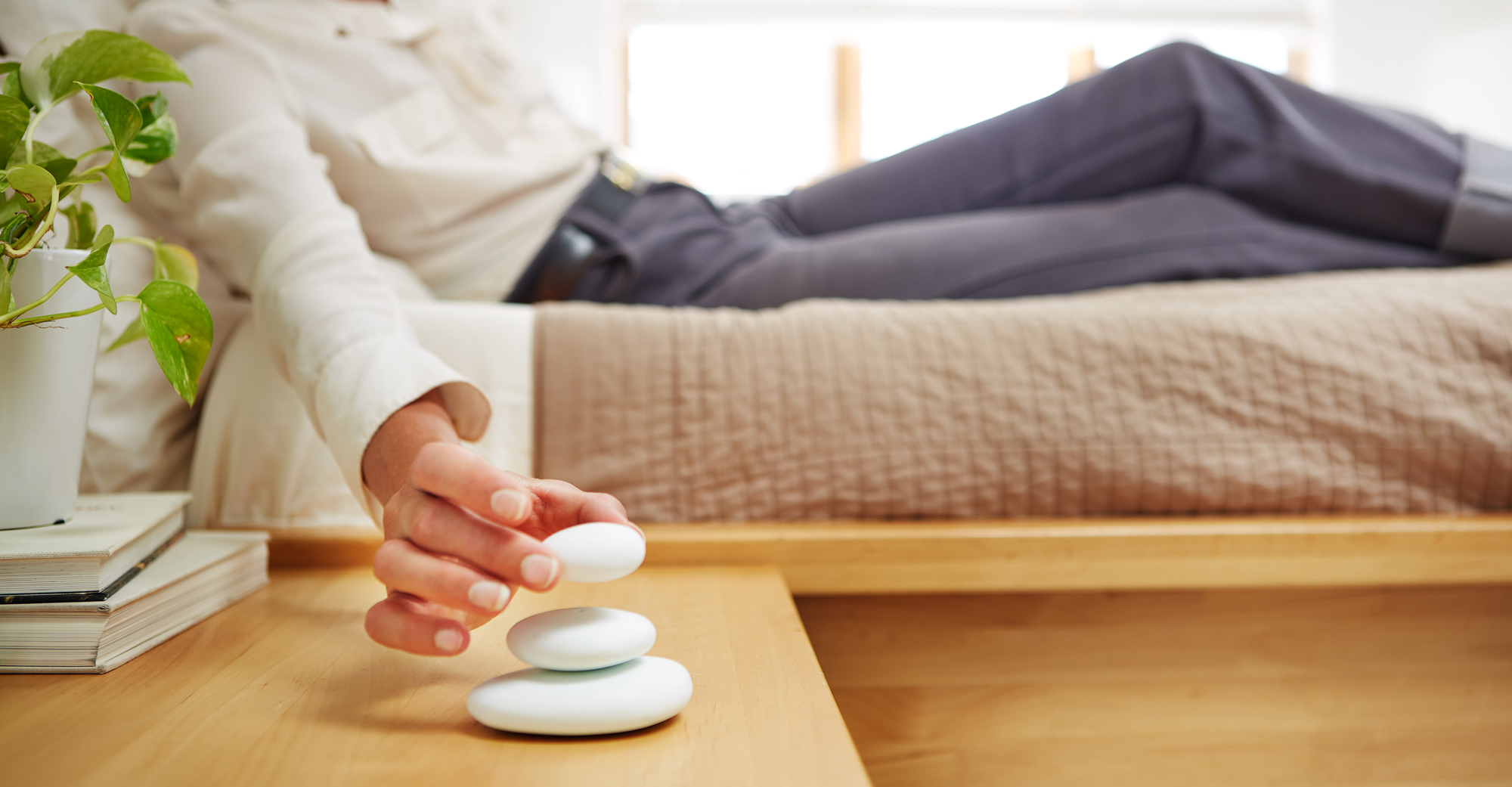 Simplified solidification shipping services
Parting Stone incorporates a streamlined shipping process. Both death care professionals and those who have unmemorialized remains in their homes can initiate an order. Orders can begin online at partingstone.com or at-need at a funeral home or crematorium. 
"When we receive an order online we send the customer a collection kit with everything they need to get their ashes shipped safely to the Parting Stone lab," explains Crowe. "The kit includes instructions, pre-paid shipping labels, and USPS-compliant cremated remains packaging." When working with funeral homes, Parting Stone integrates with existing protocols to get the ashes shipped safely to their lab.
Families who choose solidified remains at the time of death never see the cremated ashes. They can pick up their stones when they are delivered to the funeral home. The entire solidified remains service takes about three weeks from the time ashes are received. This includes cleaning, polishing and returning the stones.

No dust or mess
The Cremation Society of Illinois has worked with Parting Stone since January 2019. Several families have already opted for solidified remains over cremated remains. 
"We have had 10 to 15 families decide to have their loved ones turned into Parting Stones," shares Don Fritz, director of operations for The Cremation Society of Illinois. "Personally I have had my 13-year-old German Shorthair and my left leg turned into Parting Stones. Families know they want their loved ones cremated, but often they are unsure of what to do with the ashes. Parting Stones are easily divided amongst family members. You can actually walk around with a few stones in your pocket, scatter the stones, or display them in a clear vessel. The stones are clean; there is no dust or mess when handling them." 
Fritz says the company "absolutely" plans to continue their relationship with Crowe and Parting Stone. They will begin offering the option of solidified remains at all 10 Cremation Society locations starting in October. The company has also invited Crowe to speak about Parting Stone at their company meeting in November. "There has been a great deal of interest amongst our directors and counselors," Fritz said.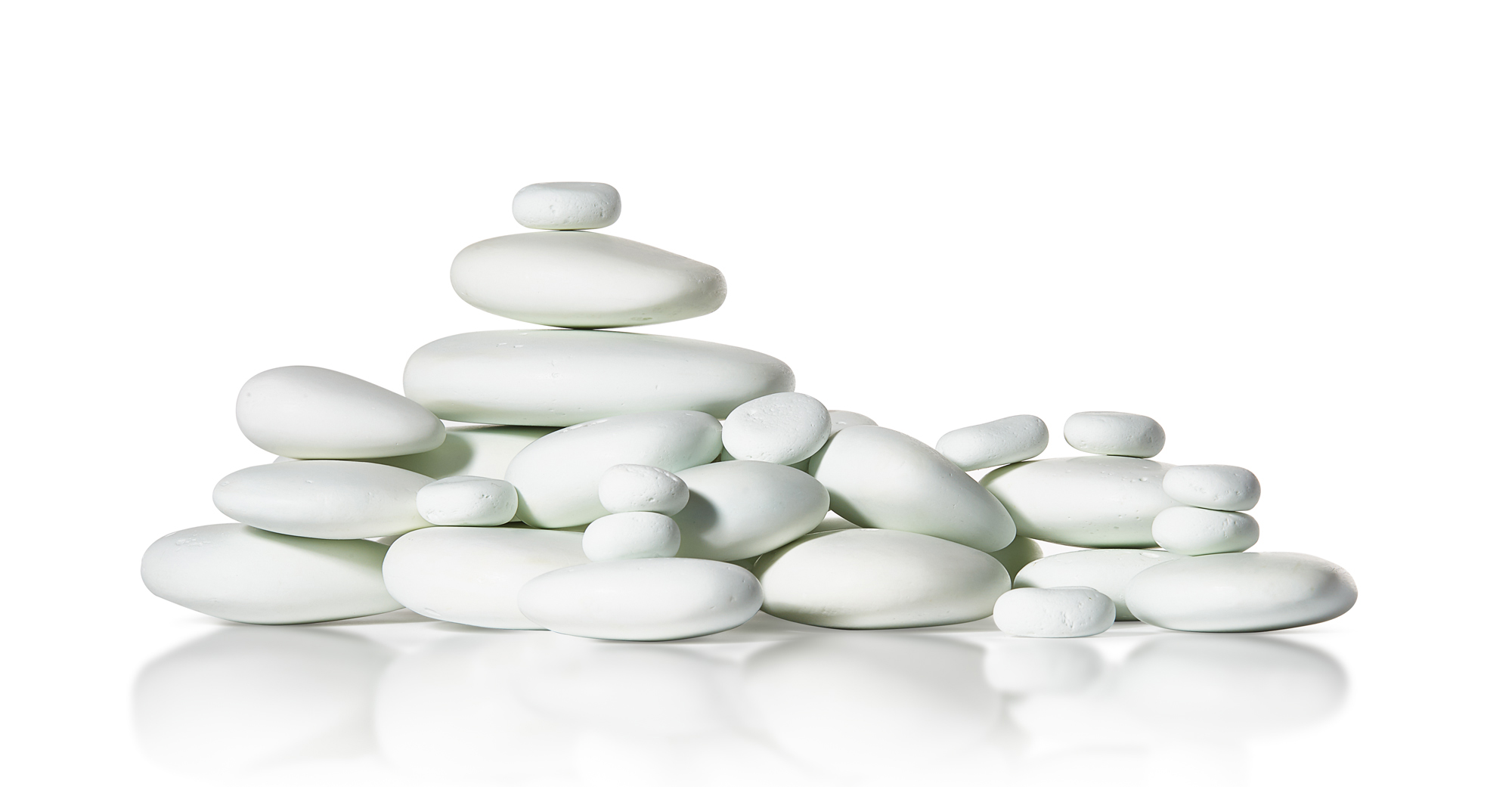 Parting Stone presents unprecedented options
The solidification process uses the full amount of human or animal remains. This results in a number of stones — about 25 for a 100-pound person. Crowe has found that this makes solidified remains ideal for sharing with friends and family. 
"Some people choose to carry the stones with them, and other leave them around in meaningful places," shared Crowe. "We have been repeatedly told that our customers take their solidified remains stones to therapy."
Parting Stone initially offered the solidification service to select retail partners, including Molecule Design Shop in Santa Fe, Santa Fe Animal Shelter & Humane Society, Regency Mortuary in Tempe, Arizona, and the Cremation Society of Illinois in Chicago. Several families who selected solidified remains have shared their gratitude with Crowe and his team. They've also shared their individual disposition decisions.
"The stones are wonderful," writes Chris Linn, who chose Parting Stone's service for her son Tom's remains. "I love looking at them and touching them, remembering my son's life – and, as I do, he is with me. They are beautiful – just like my son's life and his spirit. I am about to embark on a road trip – perhaps for a year or more – and I plan to leave a stone in the beautiful spots I find. I will also share a few stones with each of his friends – so they, too, can appreciate having something to touch while they think about how Tom touched their lives.
Ashes or stones
Kris and Ron made arrangements for their son at Regency Mortuary in Tempe, Arizona. The funeral director offered the couple two options for receiving the remains, asking, "Would you like ashes or stones?"
"Saving someone's ashes was something I never thought I would do, but the stones are different," the couple shared. "We carried some of them to a stream behind his home in Valdez, Alaska, and I'm sure you can still see them in the bottom of the stream where the salmon spawn. Next month his father will hike up near Humphreys Peak in Flagstaff and leave many of the stones in the place where he loved to hike and camp. I have also given a bag to his brother and two small bags to his best friends, and I carry a very small bag in my purse. It is so very sad but it keeps his memory close to me always."
These reactions are exactly what Crowe had hoped for when he first imagined creating an alternative to cremated remains. With Parting Stone, Crowe and his team see cremation as a "platform for healing, growth and engagement."
Chapel of the Chimes' Herrington agrees. She describes Parting Stone as an "unprecedented opportunity for families and loved ones to keep those they cherish close without the separation of a cold steel urn."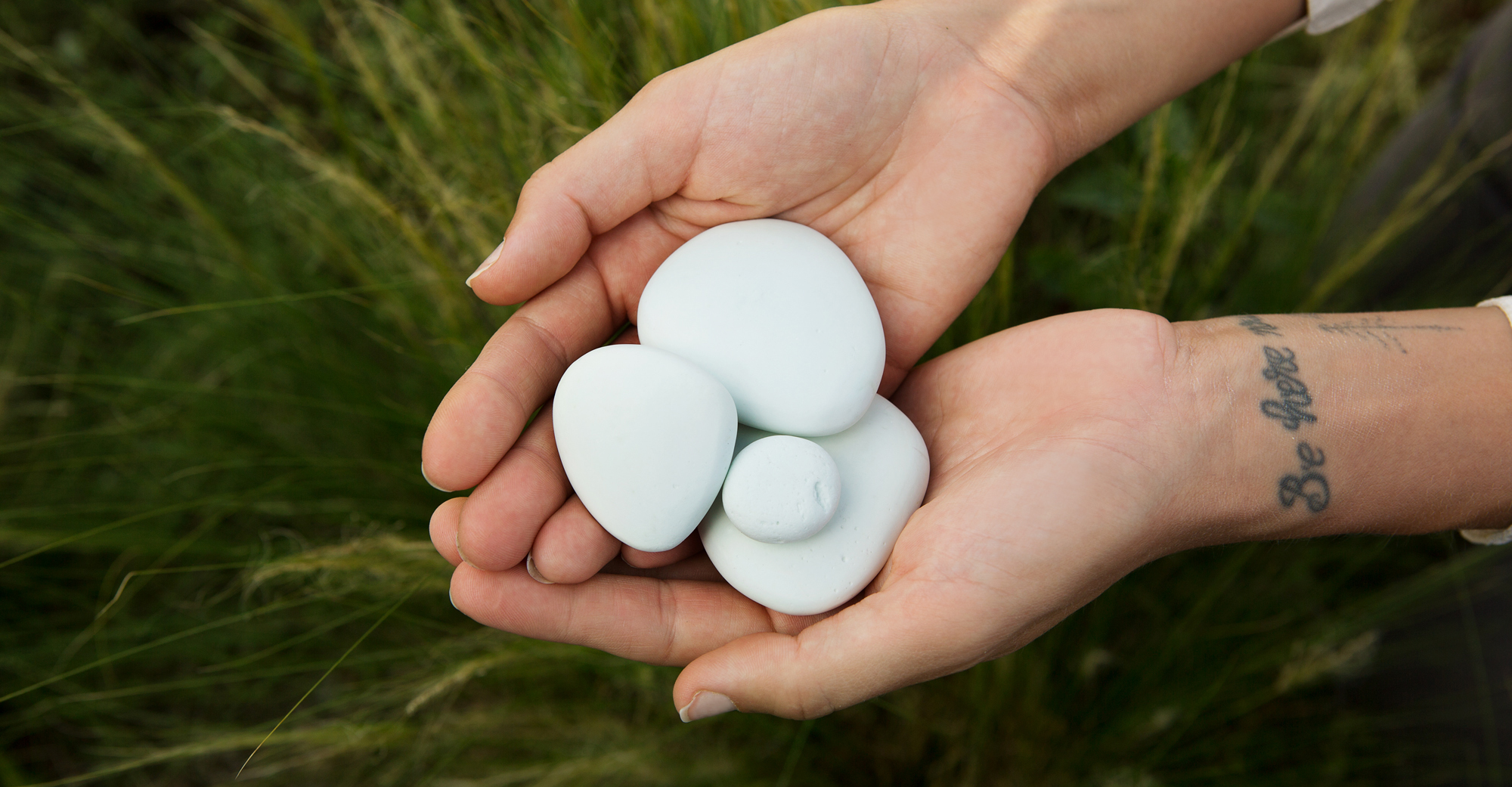 Offer solidified remains to your families
Parting Stone announced their solidification technology last week and has already seen public support on social media, Albuquerque news, MSN, and on Amy Cunningham's popular blog "The Inspired Funeral."
Parting Stone is accepting up to 50 applications from forward-thinking funeral homes who want to offer solidified remains to their communities. The company will roll out with a limited number of death care retailers in early 2020. To reserve your place in line fill out the form below.