Creative Urns Designed to Spark Conversation
Since the earliest days of civilization, humans have sought ways to memorialize the remains of their dead with ceremonial containers, whether buried deep within an underground vault or prominently displayed in a home or civic or religious building. From saints' relics immortalized in jewel-encrusted cases to artificial reefs created with cremated remains, the urge to do something meaningful with the earthly remains of our relatives has never abated.
With the growth of modern cremation, the funeral industry has also seen a corresponding rise in the variety of creative urn designs available on the market. And while sending ashes into space or pressing them into a vinyl record provide fascinating new ways to preserve ashes, the options available to those who want a more conventional urn are becoming more creative and customizable too.
These two artists use different techniques to create unique, original urns that find creative ways to memorialize the dead.
Approaching death with levity
With his colorful ceramic urns, U.K. artist John Booth seeks to, as he explained to Wallpaper.com, "reflect the vibrancy of our lives" through "a sense of joy, playfulness and use of bold colour and graphic shapes." Through a partnership with "death specialist" Farewill, Booth has created a set of urns painted in his signature vibrant colors in "monumental and bold" shapes.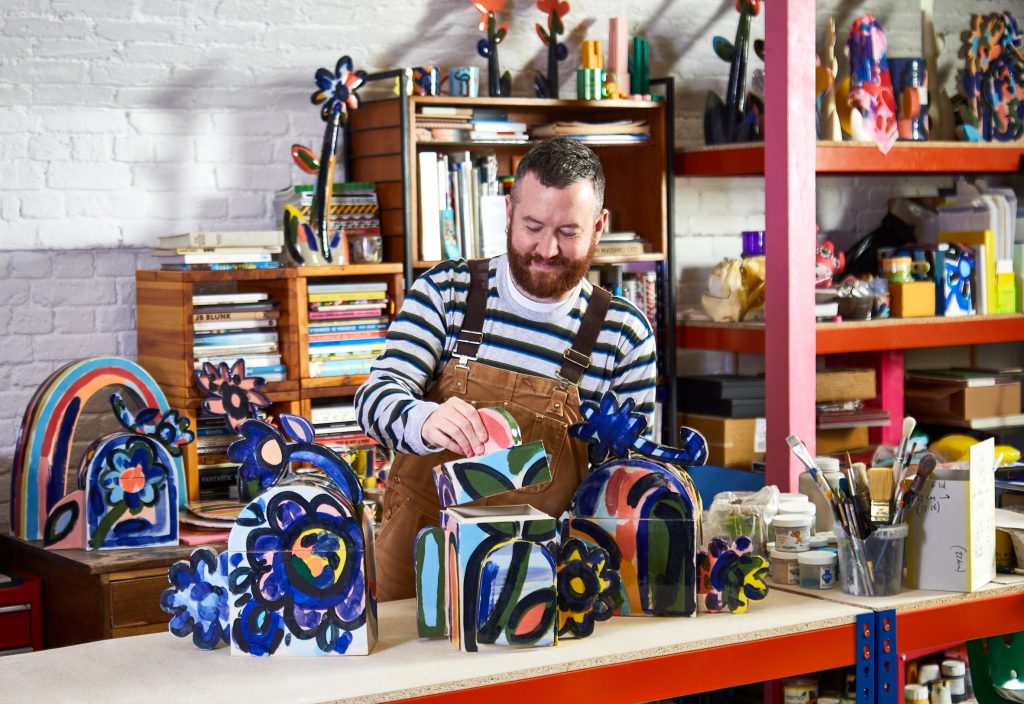 Booth believes "it's important that we make death more approachable, and a great way to do that is by talking about it through art and creativity." He hopes his project helps people think about death and memory in a more joyful light.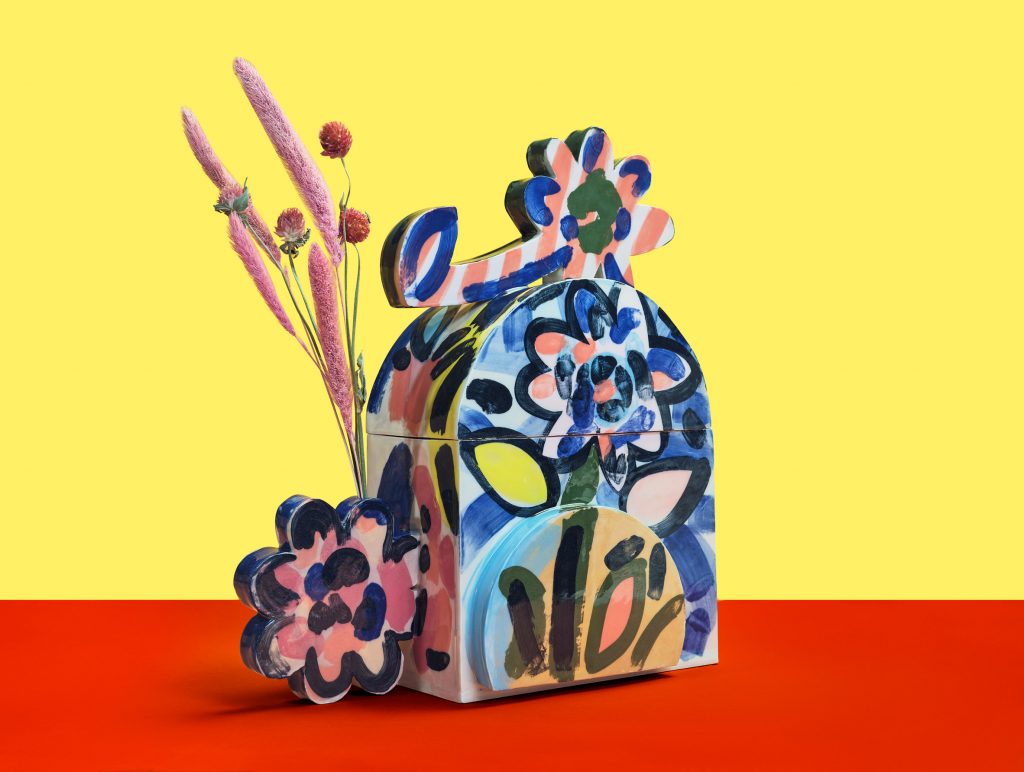 An ethereal reminder
The Portrait Urn is a striking addition to the urn market that vividly reminds us of a loved one by projecting a profile silhouette of the deceased, creating a beautifully intangible yet visually stunning reminder of a loved one. The urns, created by Dutch artist Nadia Gonegaï and featured by Designboom as part of its Design for Death competition, can be made in a variety of materials and sizes, with a necklace-sized version available.

According to the company's website, "at first sight, the Portrait urn is an everyday urn with a strong relief. But when you look a little closer, literally into the shadow of the vase, you can discern the silhouette of a face. The familiar face of the dearly departed."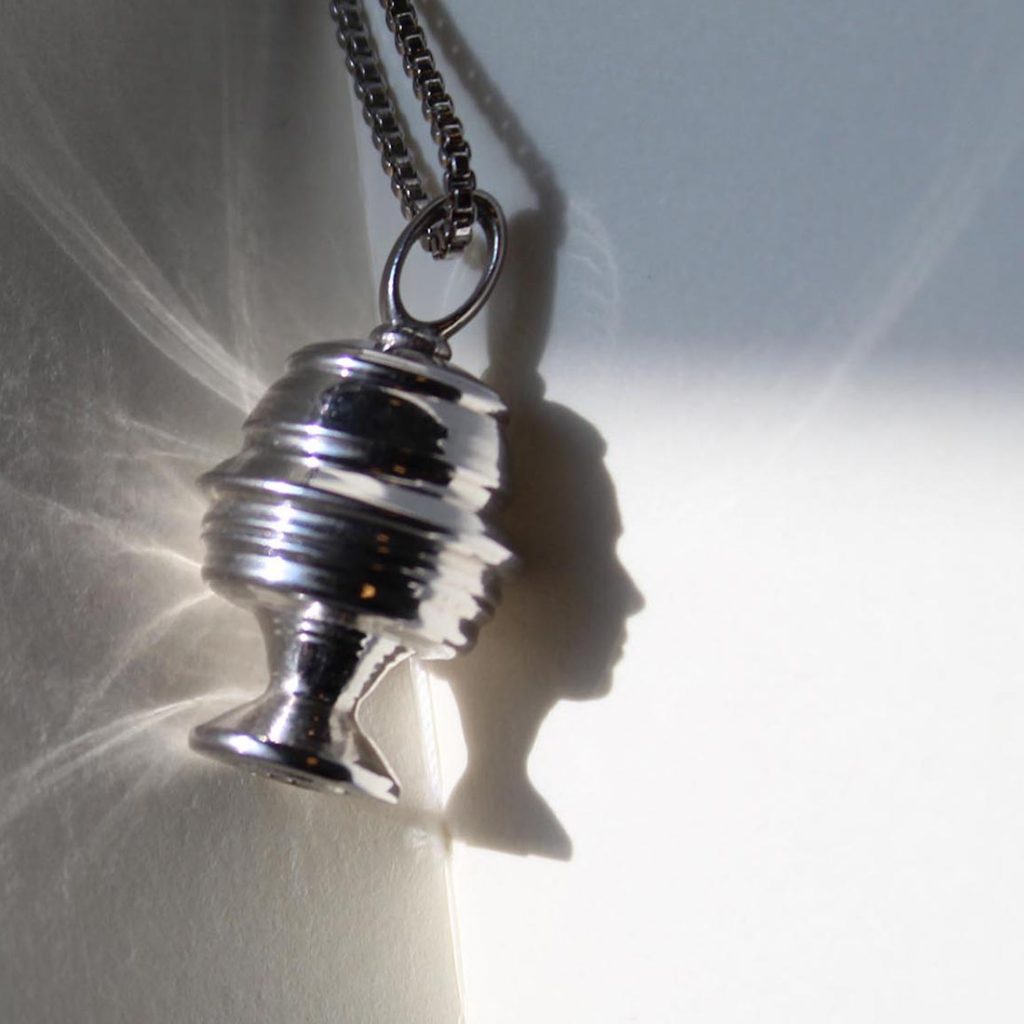 "Nothing is as personal as a face," Gonegaï explains. "A single glance at someone's profile is often enough to recognize a person beyond any doubt. I wanted to do something with that."