This TikToker Loves His Doves | FFFW #31
A SPECIAL WEEK
On this day in 1967, the first Boeing 737 took flight, forever changing aviation history. Likewise, we're about to BLAST OFF and get this weekend rolling! Aaand here's an otter GIF to start the festivities!
GAME TIME!
Which broadcasted funeral had the most viewers?
SHOULD YOUR FUNERAL HOME BE ON TIKTOK?
TikTok almost isn't new anymore. It started getting mainstream in 2019 and built a massive user base during the pandemic. So with so many people being on a platform, shouldn't you be there too?
Well, no… but yes. See, your demographic isn't actively using TikTok enough to justify a large budget and time commitment to it. There's also no way to target your content specifically to your community. So for the time being, you shouldn't stress too much over this platform. That being said, adapting the trends to a funeral home would be amazing to see, and we here at the FFFW VERY MUCH support it. So, though you don't HAVE to and it might not be SUPER beneficial, you should start making some Toks.
So what does work? Still, the best platform for reaching people 55 and up (your target demographic) is Facebook. And nobody manages funeral homes on Facebook as well as DISRUPT Media. If you're interested in seeing high ROI through social media then you should see what all DM has to offer!

Click here to learn more!
WANT AN AD IN FFFW LIKE THIS? JUST SHOOT RYAN AN EMAIL AT RYAN@DISRUPTMEDIA.CO WE'LL WRITE UP AN ARTICLE AND MAKE A CUSTOM GIF!
MEET THE DOVE GUY
I spend a LOT of time on TikTok. It's fun, it's fresh, and you never know what you're going to find. This past week, my habit of watching short videos collided with the funeral space. I ran into this video from @thedoveguy. Check it out!
Upon watching some other videos (which often contain some not so FFFW friendly language), I came to the realization: I like this dude! Since it's not too often that a funeral personality goes viral, I figured I'd do a little deep dive on him and share what I found. So here are three facts about The Dove Guy!
His real first name is Steven
He works for Romero's White Doves Release in California
He has a micro-rivalry on TikTok with another account called @theotherdoveguy
There you go. Connecting Directors and the FFFW does not condone all of his content, but I personally love seeing funeral personalities making their way into the digital sphere. BTW, Dove Guy, if you're seeing this- I'm coming for you. Would love to interview you, brother!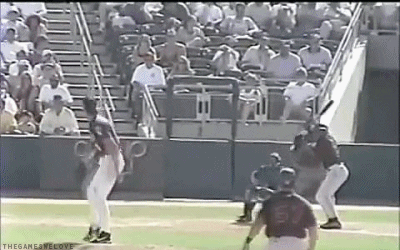 COMIC OF THE WEEK
Tow Trucks are really just hearses for hearses.
YOU OTTER BE PROUD
Let's be honest, our profession gets a lot of negative press, so we've searched the internet to find stories of funeral things getting respect and doing great things!
Thank you for reading The Friday Funeral Fast Wrap! Have any ideas or hot-tips? Send those our way!