Do You Have the Most Average Funeral Home??? | FFFW #23
THE GOAT ISSUE
What comes to your mind when you see the number 23? If you're like most, you probably think of basketball legends Michael Jordan and LeBron James. Growing up in Ohio in the 2010's, many of my friends idolized LeBron and would often debate their fathers on whether or not he was the greatest to wear the 23 jersey. So, regardless if you're more MJ or LJ, we can all agree on one thing…

This GIF is terrifying.
GAME TIME!
What year was the first cremation held in the USA?
SHOULD YOUR FUNERAL HOME BE ON TIKTOK?
TikTok almost isn't new anymore. It started getting mainstream in 2019 and built a massive user base during the pandemic. So with so many people being on a platform, shouldn't you be there too?
Well, no… but yes. See, your demographic isn't actively using TikTok enough to justify a large budget and time commitment to it. There's also no way to target your content specifically to your community. So for the time being, you shouldn't stress too much over this platform. That being said, adapting the trends to a funeral home would be amazing to see, and we here at the FFFW VERY MUCH support it. So, though you don't HAVE to and it might not be SUPER beneficial, you should start making some Toks.
So what does work? Still, the best platform for reaching people 55 and up (your target demographic) is Facebook. And nobody manages funeral homes on Facebook as well as DISRUPT Media. If you're interested in seeing high ROI through social media then you should see what all DM has to offer!

Click here to learn more! Watch this whole GIF for a satisfying ending!
WANT AN AD IN FFFW LIKE THIS? JUST SHOOT RYAN AN EMAIL AT RYAN@DISRUPTMEDIA.CO WE'LL WRITE UP AN ARTICLE AND MAKE A CUSTOM GIF!
THE MOST AVERAGE FUNERAL HOME OF ALL TIME
This week Connecting Directors released a great article about the 10 oldest funeral homes in America. It's fantastic, I would go ahead and read it if I were you. But, it got me thinking… What's the most average funeral home like? If I walked into one thousand US funeral homes, what would the most average funeral homes have in common?
So with some quick Googling, this is what I found:
It would be privately owned
It would handle around 113 calls a year
It would have three full-time employees and four part-time
The funeral directors would be 48.1 years old
The funeral directors would be making $55,043 a year

Interesting, right? I found these stats using this source, and this source. Does this sound like your funeral home? Let us know!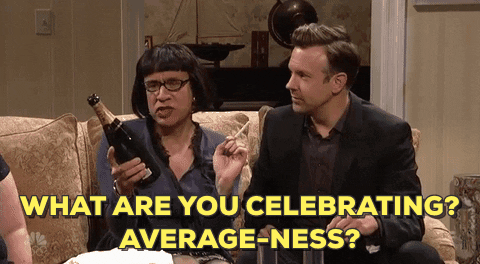 COMIC OF THE WEEK
Dating can be harder than a 3am removal. 🔥🔥🖤
YOU OTTER BE PROUD
Let's be honest, our profession gets a lot of negative press, so we've searched the internet to find stories of funeral things getting respect and doing great things!
Thank you for reading The Friday Funeral Fast Wrap! Have any ideas or hot-tips? Send those our way!