Danny DeVito and Wierd Places to Place Ashes – Friday Funeral Fast Wrap Issue #5
HELLO OCTOBER
Y'all, It's officially October. That means the sweaters are being brought out from the closet, lawns are getting weird scarecrow decorations, and we've reached the last quarter of the wild roller coaster that has been 2020. Here are some things to look forward to:
Halloween – 29 days away
Thanksgiving – 55 days away
Christmas – 84 days away
Your favorite weekly dive into the world of death and GIFs – GOING ON RIGHT NOW!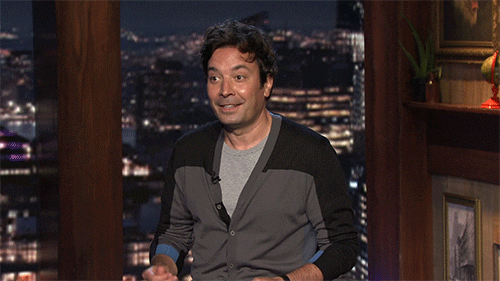 (DANNY) DEVITO FAMILY FUNERAL HOME?
This week I learned a really fun fact about the legend himself, Danny DeVito. Along with being a comedic actor, cultural icon, and my personal reason for weekly happy tears (don't ask), ole Daniel was a fellow member of the death care space.
That's right! This week CD ran a fantastic article about celebrities who got their start in the funeral profession, and as it turns out, DD was a hairdresser for some less than lively clients!
You can check out the full article HERE and I highly recommend you do so.
In honor of this legend of a man, I'm giving you a special treat. Here are my top three DeVito GIFS.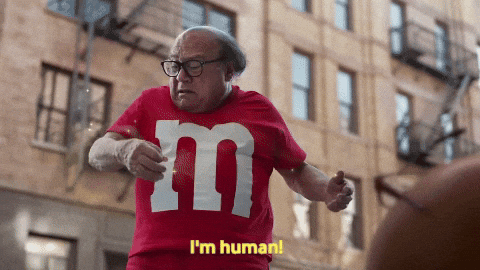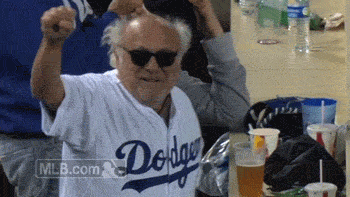 DID YOU LEAVE YOUR ASHES HERE?
If you thought that last story was as wild as we're gonna get – you're wrong. Because this week, Patricia Hartley wrote what is probably my favorite Connecting Director's article to ever be written. That's right, "Fascinating Places Cremains Have Been Lost … and Found" is an amazing dive into the placements and misplacements of urns and ashes. I'm not going to spoil anything, you just need to read it.
But it got me thinking… where would be the coolest places to leave my urn? Like, what would I want my future fam to do with my ashes.
Here's what I came up with.
Snow globe. I'm a HUGE Christmas fan. In fact, as I'm writing this I'm listening to Christmas music, and I've been watching Hallmark Christmas movies for the past few weeks. So, the snow globe would be a sweet place for my ashes to live out the rest of its time before my grandkids are freaked out by a human filled snow globe…


Underground trap (Raiders of the Lost Ark Intro). Yeah, if somebody wants to take my ashes – they need to work for it. Basically, take that whole first epic scene from Raiders and replace his treasure with my ashes. Sounds easy enough.

A long-running white elephant gag gift. "Oh darn it… I got the ash bag again!"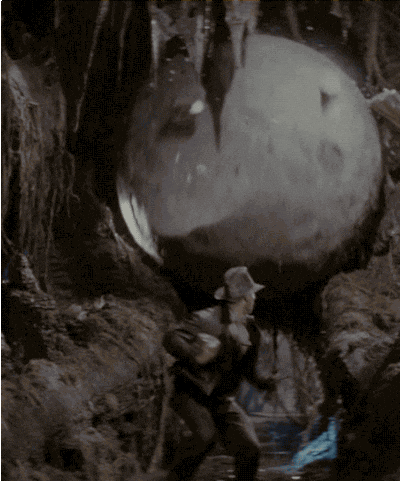 BEST GRIEF ANIMAL OPTIONS
I love dogs. I'm a dog person. But you know what type of dog I really like? The underdog! And let's face it, our canine companions currently run the market with the whole "comforting people going through loss" thing. So, if you want to try out some other pets – I've got options for ya.
Hamsters. If you ran tubes through your funeral home – everyone would be happy.

Ferrets. In high school I had a buddy who did a presentation on how he was going to be a ferret farmer. I don't believe he ever did go that route in life… but, if you want a grief ferret, he might be worth the call.

Armadillos. This is honestly just marketing gold.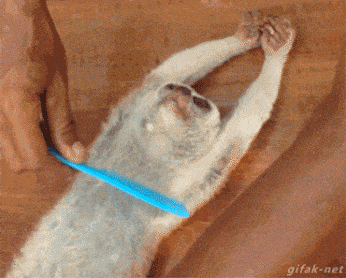 FEEL GOOD THIS FRIDAY AND EVERYDAY
I've never been a funeral director, gone on a pick-up call, or held the door for a family as they go to grieve for their loved one. I'm simply a guy who finds GIFs and keeps his eyes on the funeral profession. This part of the FFFW is normally where we put our "You Otter Be Proud" segment, where we feature positive news coverage of the death care space. Today as I was searching for stories – I couldn't find ANYTHING, well anything good. People don't get excited over positive funeral news.I guess the tragic stories just catch more eyes, feeding people's misinformed biases. So, I just want you to know – I see you. I appreciate you. Whether or not I can find three feel-good stories about people in your positions, it doesn't matter. You are making a huge impact on people in your community on a daily basis. You do the unseen work and play the background hero. Hopefully next week, some good news will come through so we can get back to our regularly scheduled programming. Till then, just let me say a simple thank you. You are appreciated. And also –