6 Ways Deathcare Professionals Embraced Their Communities in 2020
Every funeral home, crematory, and cemetery owner and manager knows that getting involved in the communities they serve is not only a valuable marketing tool — it's just the right thing to do. And of course, it's in the DNA of every deathcare professional to reach out and help others. If you're looking for new or innovative ways to make a difference in 2021, here are a few examples we've gathered from your peers in just the last few months:
Make a statement against gun violence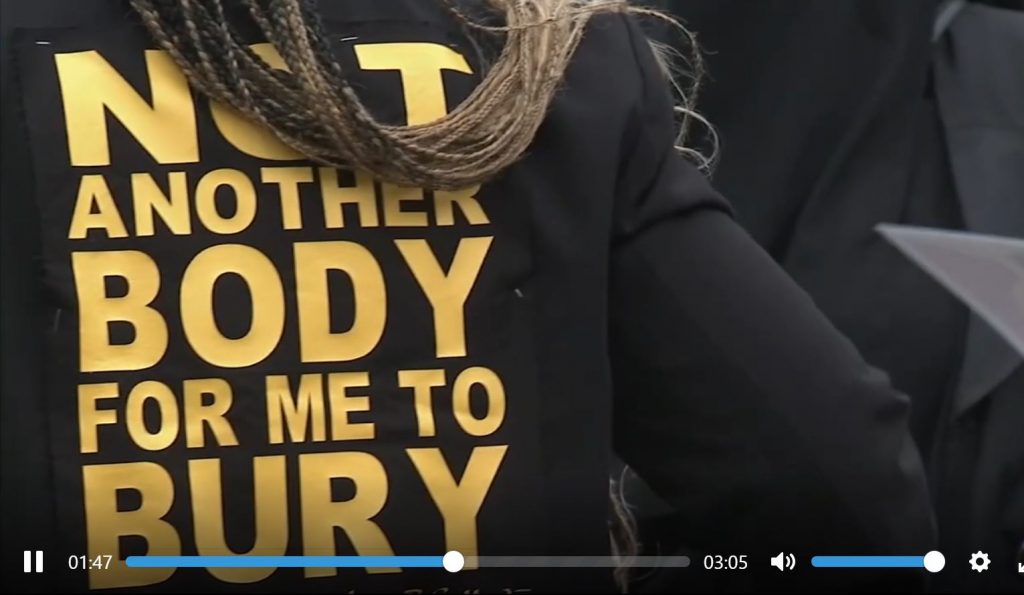 In October, more than 30 funeral directors drove empty hearses through the streets of Philadelphia. Their goal? To show the area's at-risk youth the real consequences of gun violence. "[Funeral directors] are frontline workers who process the bullet-ridden bodies of gun-violence victims and console grieving families," wrote Philadelphia Inquirer reporter Jenice Armstrong. "Certain young male residents could use a visual reminder about where it is that they're headed if they don't change their gunslinging ways."
Collect and distribute coats for your community
Jackson Lytle & Lewis Funeral Home in Springfield, Ohio, has served as a collection point for the local Salvation Army's holiday coat drive. This year, though, COVID kept the Salvation Army from distributing the collected coats, while at the same time, the pandemic increased the community's need. Undaunted, Jackson Lytle & Lewis Funeral Home owner Frank Lewis and his team took on 2020 distribution duties, delivering hundreds of coats and pieces of outerwear to multiple locations in their area.
Hand out meals to the hungry and homeless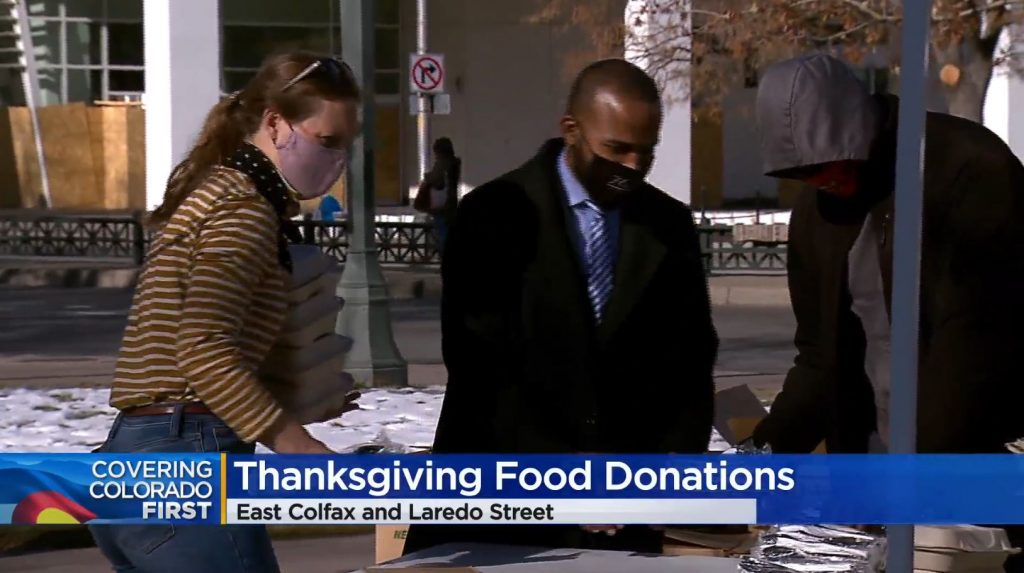 On Thanksgiving Day, members of the Harris Funeral Directors family braved the cold to hand out food in downtown Denver, Colorado. The funeral home partnered with local charitable organizations First Total Gospel Outreach and Main Street Ministries to feed the homeless and hungry.
Offer honorable disposal of timeworn flags
Caldwell Parrish Funeral Home & Crematory in Urbandale, Winterset, and Adel, Iowa asked their community to drop off American flags that are no longer fit to be displayed. Owner Mark Parrish's intention is not only to properly dispose of the flags by burning them in a dignified way. He reserves flag disposition for the cremation of military veterans. "With the help of the community," says Parrish, "we hope to give future veterans a proper tribute to thank them for the sacrifices they made for our freedom."
Hold a community remembrance service
Who better to beautifully memorialize lost loved ones than a community's deathcare professionals? For 21 years, Holly Hill Memorial Park in Fairburn, Georgia has provided hot drinks and refreshments for hundreds of family members who gather one evening to place complimentary luminaries on the gravesites of loved ones. Holly Hill's sister company, Southern Cremations & Funerals, then provides the families the opportunity to place a paper dove on a Remembrance Tree inside their facility. Brunner Sanden Deitrick Funeral Home and Cremation Center in Mentor, Ohio moved its Tree of Remembrance outside this year due to COVID, welcoming families to hang ornaments at their convenience. Mountain View Funeral Home and Cemetery in Mesa, Arizona also lights the night in honor of those who have passed. Their Lights of Love ceremony, which includes lovely Christmas light displays and carolers, provides comfort to grieving families and, says owner Greg Coury, lets families know his team cares.
Speak out on behalf of deathcare heroes
On December 10, the Isanti-Chisago County Star published a letter from Darlyne L. Erickson, executive director of the Minnesota Funeral Directors Association. Her letter called attention to the heroic efforts of deathcare professionals,\ whose work and sacrifices during the pandemic have gone largely unnoticed by the general public. "We all hear about our many healthcare workers on the front lines of this pandemic, and we truly owe them a debt of gratitude," Erickson wrote. "But we also need to remember our last responders, our funeral directors and others working with grieving families right now. They are the final encounter many of these families will have after having gone through what is surely a tremendously difficult time with their loved one dying." Read the full letter here.
These are just a few examples of how deathcare professionals are making an impact in their communities — and we know there are many, many more. Post what your funeral home, crematory, or cemetery is doing to make a difference to our Connecting Directors Facebook Page so we can salute you and inspire your peers!