John Mayer + Vigilantes | Friday Funeral Fast Wrap Issue #7
HAPPY BIRTHDAY
Before we get into the hot-takes and latest stories, a bit of celebration is needed for this special day. It is not only recently redeemed 2000's pop-star John Mayer's birthday, but on October 16, 1923, the Walt Disney Company was founded! So whether you like breath-taking imagination, or breathy love songs, we all have a reason to celebrate today.
Don't like either? Shame on you… JK, there's room for everyone here at the FFFW, including those with poor taste in entertainment! So let's get rolling and kick this baby off with a GIF!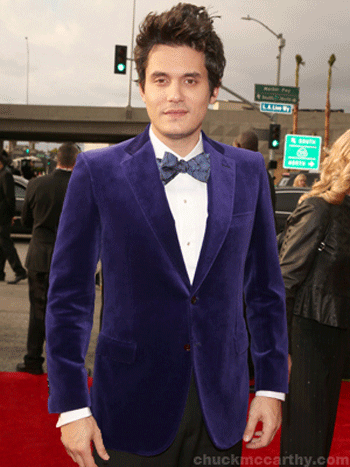 RESURRECTION OF FUNERAL HOMES
One of my favorite things to do is to walk into buildings and decide what other type of business/experience said building could also be good for. For example, Olive Garden would make for an epic paintball arena with all the tight hallways and the fact that it's already basically a maze. Or like what business office wouldn't be cooler if it was housed in a trampoline park?
Like it may have its ups and downs (ba dum tss), but overall, that would be amazing. Recently the thing I've been thinking a lot about is – funeral homes. What can they be used for after a family gets out of the business or moves locations?
That's why I was pumped to see the latest CD article that covers this very topic. You can check it out HERE.
After reading this article my brain got turning again. What about the hearses? What can we do with those after they've done their duty to the dead? And as always, I made a list.
Top 3 Things to do with a Hearse BESIDES Haul Bodies
Derby it. Let it go out with a bang. It's had a very simple life of driving under the speed limit, always staying clean, and only being driven by people in nice clothes. Everyone has a "bad-boy" side. I believe your hearse does too. Let it live a little, get some dents, rev that engine, and then get pummeled into scrap metal. SIDENOTE: Are tow trucks kinda like hearses for cars? Hmmm.

Emo limo. Get some extra seats installed in the back, and don't change too much. Angsty teenagers would love to show up to prom or homecoming in their rental hearse. I know it sounds weird but just trust me on this.

A vigilante vehicle. Dark night, fog filled air, a robbery is about to go down. Then, a glow of headlights appears in the distance. The burglars look to see what's coming as "Don't Fear the Reaper" plays in the background. "Oh no," says the bad people. Then BAM, explosion, flash bang, POW, the next thing you know those hooligans are handcuffed inside an open casket with a note that reads "I URNED this."

Now, this means that you would have to become a vigilante, which we don't recommend, unless your last name is Wayne, you have a lot of money, and your town has some serious issues. (DISCLAIMER, even if you fit the previous description, this article is satire, and we stress that taking justice into your own hands is very illegal. You did not go to vigilante school, there are special people for special things, and though you are special, you're not that kind of special.)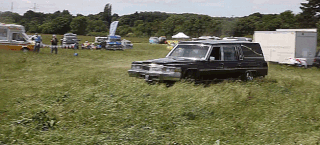 CRUSH SOCIAL MEDIA AS A FUNERAL HOME
(SPONSORED)
Funeral homes and any death-care business NEED a good social media presence. This isn't always as easy as it seems. BUT… if you're looking for an easy way to get some likes on your page, we have you covered!
Top 3 Things that are social media gold.
Babies. People love babies. They're chunky, they're small, and they just randomly stare at people a lot. That being said, if you see a picture of a baby on social media and you DON'T engage with it – you actually are a bad person. Like no joke. Well, kind of no joke.
Puppies. These are like babies with more fur and less questioning about its parents being "ready yet." I like puppies, you like puppies, and we all like to LIKE puppies on social media.
Puppies and Babies. That's right; it's not rocket science. Babies do good, puppies do good, you combine them, and you get something simply amazing! This is like french fries dipped in a Wendy's Frosty; it's simply a combo that is almost too good to be true!
Now, these three types of content are fantastic, but if you want a social media strategy that REALLY works for you and your funeral home- you need to do a little more than that. You need DISRUPT Media.
DISRUPT Media understands that creative/digital marketing can seem complicated and can be confusing. They take care of all the stressful stuff and make social media simple for you. With years of experience and proven strategies, they know how to use social media to gain leads, build awareness, and grow your business!
Click here to learn more!

Watch this whole GIF for a satisfying ending!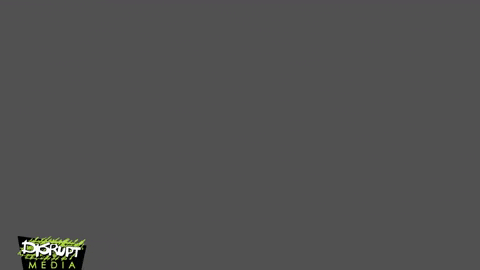 WANT AN AD IN FFFW LIKE THIS? JUST SHOOT RYAN AN EMAIL AT RYAN@DISRUPTMEDIA.CO WE'LL WRITE UP AN ARTICLE AND MAKE A CUSTOM GIF!
ANIMALS THAT FUNERAL HOMES SHOULD PUT IN A SUIT AND CALL THEIR "ASSISTANT FUNERAL DIRECTOR" AT EVERY SERVICE BECAUSE IT WOULD BE SO ADORABLE AND PROBABLY LITERALLY CURE SADNESS.
A bunny. Watch this GIF several times. Then close your eyes, and picture them wearing suits.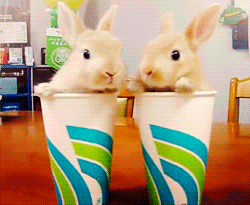 A panda. So finding "free-to-use" images of animals wearing suits is super hard to do. SO… once again, use your imagination to picture a bowtie on this panda.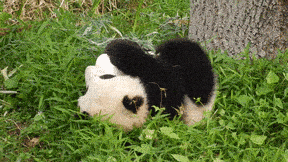 An Otter. You know we love Otters here. So we would more than love one with a suit.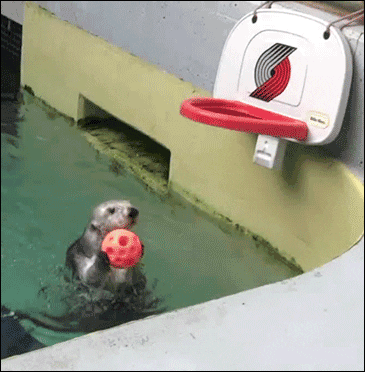 SEGWAY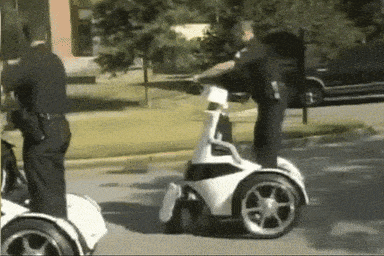 YOU OTTER BE PROUD
Let's be honest, our profession gets a lot of negative press, so we've searched the internet to find stories of funeral homes getting respect and doing great things!