The Best Things that Happened this Summer + Other Stuff – Friday Funeral Fast Wrap Issue #4
SUMMER IS OVER… (AND THAT'S OKAY)
Yes, this is the final FFFW of September 2020. And that means we are saying goodbye to summer, hello to fall, and welcoming the beginning of Q4 right now! See, if there's two things that FFFW is all about; it's GIFs and celebration. Here we're not sad to leave the sunny months, we're just glad we got to have them. So here are three awesome things that happened this past summer.
Baseball season started. Yeah it was late, but better late than never.

I discovered I like something called "Alabama White Sauce."

We began the FFFW and we think that's pretty cool!
WHICH FUNERAL HOME IS THE OLDEST?
This week on Connecting Directors, Patricia Hartley wrote a fascinating article about which funeral home is really the oldest here in the US of A. I highly recommend you go read it here.
While reading it, I was surprised how all of these very long-running funeral homes started as woodworking businesses and then slowly morphed into the death-care space. I guess carpenters just make good funeral directors. So that got me thinking about another career that I think would fit well in the funeral space…

Stunt drivers.
Who better to drive a hearse than someone that's used to landing flips with Vin Diesel and the Fast and Furious crew. You know bad road conditions won't throw them off, and they can probably parallel park anywhere. PLUS, every once in a while they could make quite the entrance to the cemetery.
TRUST MEME… THIS IS FUNNY
When I first started exploring the world of mortuary, I was blown away to find all the various meme pages that went along with it. Like, "Wow, funerals and humor can go together?" Ever since that day, I've kept my eyes peeled for all the memes that burn the funny bone faster than a crematorium.
So, this week, I found this oldie-but-a-goodie on Reddit. Please enjoy.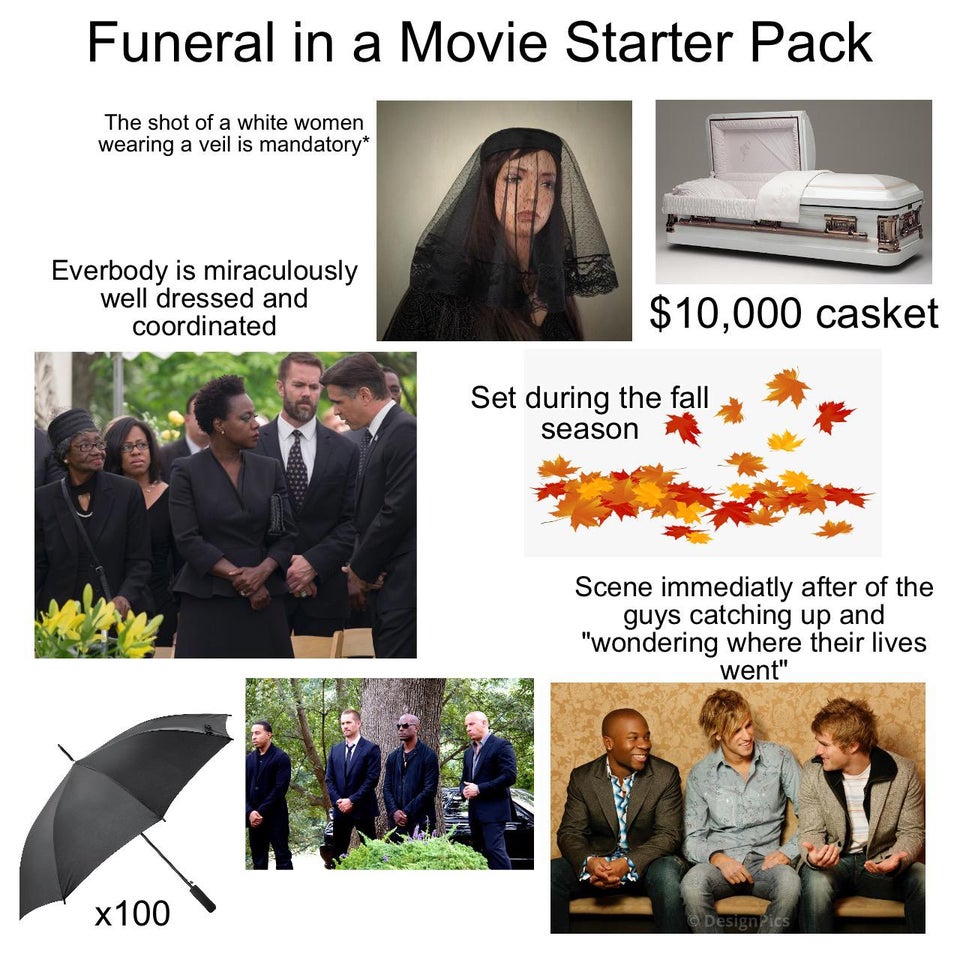 SHAMELESS PLUG

DISRUPT Media is hosting a free webinar: Funeral Home Marketing 101 on September 29th at 3:00 PM EST. If you want to better your business and learn a little bit – I highly recommend it! RSVP here.
YOU OTTER BE PROUD
This is our (mostly) weekly segment where we highlight some amazing things that are going on inside this profession. We get a lot of bad press, so we're going to highlight the good and continue to keep our chins up!
1) Funeral director's mission is to help the forgotten
2) New funeral home program helps nonprofits
3) The Domani Group Joins Forces with Homesteaders Life Company
There ya go!
Till next time… THAT'S A WRAP!