Two New (And One Classic) Death Podcasts To Embalm To
I confess I was a little late to the podcasts game. While the rest of the world was engrossed in Serial Season One, I was listening to what I still call "books on tape." OK, so they're really novels on Audible, but you get the picture.
The beauty of podcasts is that they usually cover timely topics and are easily digested in 10- to 30-minute episodes. They're perfect to listen to during your commute or while you're traveling (talking to you, NFDA attendees!). And of course, if you pick the right ones, podcast series can keep you up-to-date, teach you something new, or simply serve as interesting background chatter while you do something else…like embalming.
You can find podcasts on pretty much any topic or any genre: politics, comedy, sports, or even celebrity updates. There are several covering the death movement and the death care industry, too. Some of these, like Rabbi Ariana Katz's Kaddish and Peter Billingham's Death Goes Digital are on hiatus, but archived episodes are still available for your binging pleasure. 
Luckily, a few new death care podcasts have launched recently to fill these empty spots: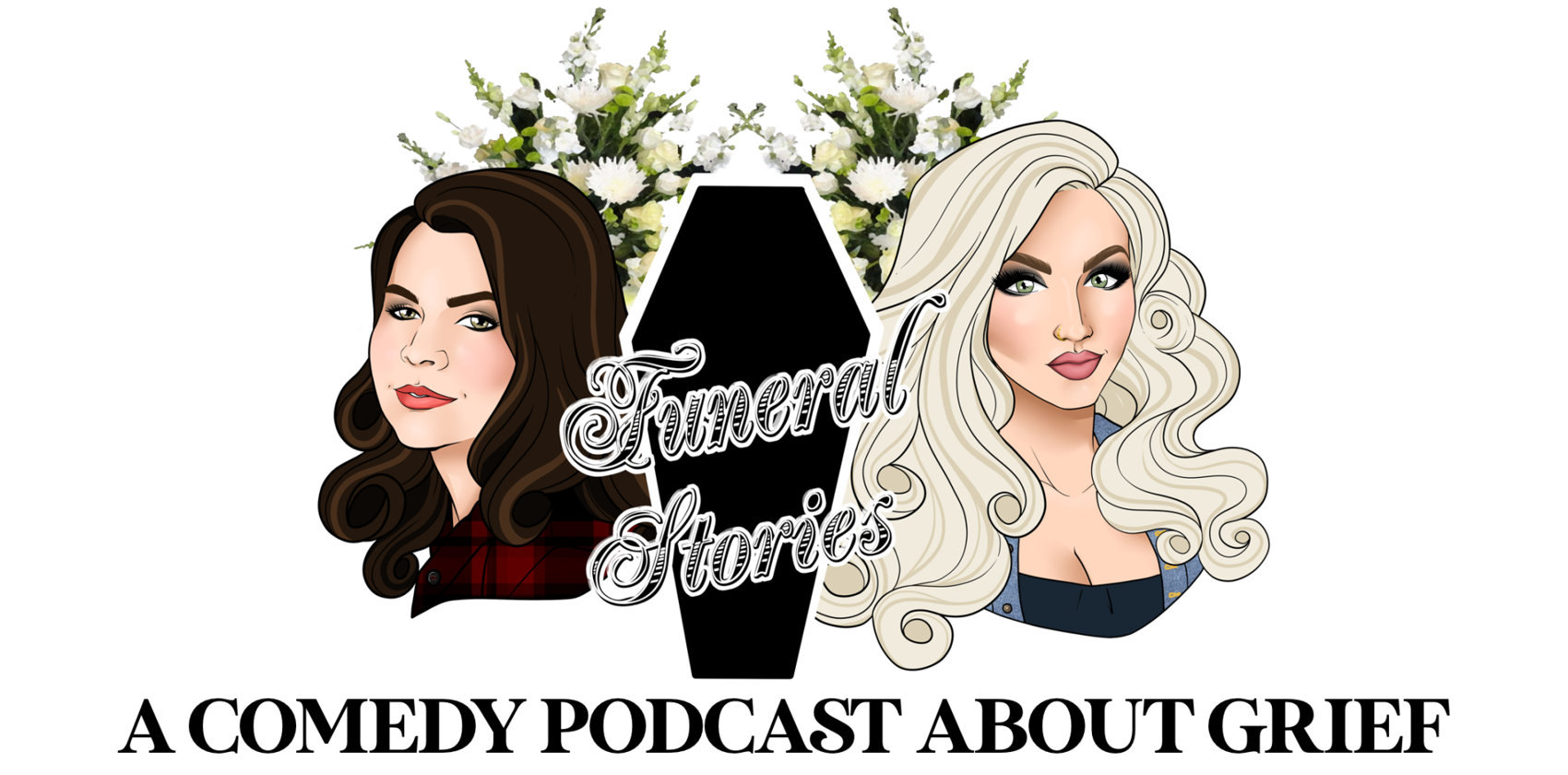 With the tagline "Death is weird," the ladies who created and host Athens, Georgia-based Funeral Stories describe their production as "a podcast about the crazy, cringeworthy, hilarious, and heartfelt stories that come with saying goodbye." In fact, Apple tagged the podcast as "comedy."
The comedy definitely comes from the effervescent hostesses' personalities — not the subject matter. If you didn't know they were going to talk about death, you'd think you'd stumbled upon a reality show participant's podcast. But their approach this makes them even more endearing. You just don't expect these bubbly Southern belles to talk about death and grief, but that's exactly what they do. 
Friends throughout high school and college, Casey Carter and Laura Brooker reconnected five years after graduating from the University of Georgia. They launched Funeral Stories in 2018. Brooker grew up in the industry, so death and dying have always been part of her life. Carter began to explore grief at age 19 after the murder of a close friend.
They may have experienced death differently, but together they've helped their guests and listeners explore their own grief in a straightforward, often hilarious manner. Tune in if you'd like to hear true, first-hand stories of grief and loss mixed in with crazy episodes about the best (worst?) deaths on TV or in Harry Potter. As one headline put it, these ladies "put the 'fun' in funeral."
Bonus: If you like podcasts like Funeral Stories that blend fun, funerals, and family, and deliver it with a Southern accent, you'll love Caskets and Cocktails! The hosts are a cute, quaint, comedic, and crazy father-daughter duo from Atlanta. The subtitle of the podcast is "Memoirs of a cemetery dude." The "dude" is a seersucker-and-bowtie-clad dad who goes by "Mr. Danny."  Intriguing, right?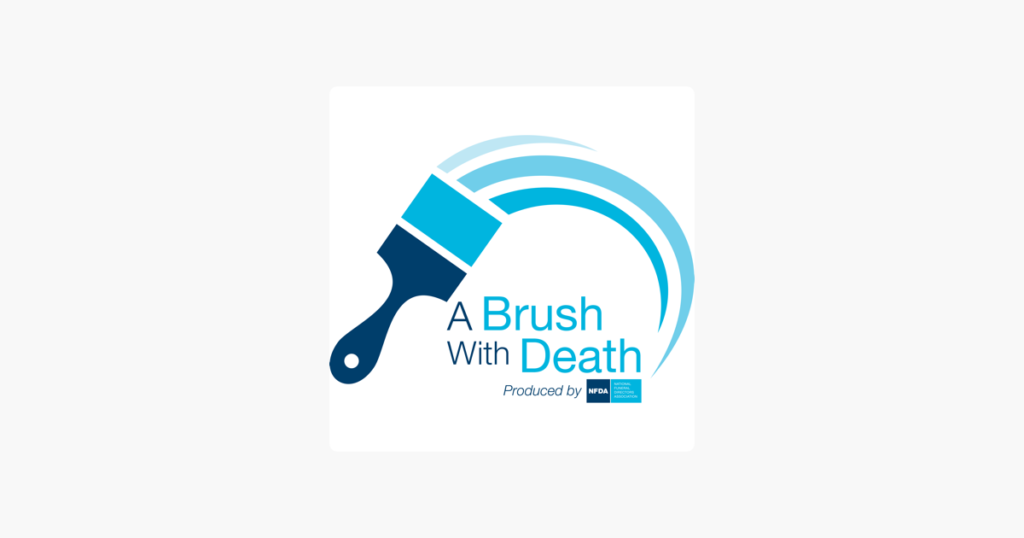 The National Funeral Directors Association and host Gabriel "Gabe" Schauf have produced only two episodes since launching the podcast in late September. However, you can already tell that A Brush With Death will be a great resource for death care professionals.
Schauf, a licensed funeral director and funeral service educator, has a voice that was made for radio. He's doing a great job interviewing his guests, which so far have included a hospice professional and an attorney. The subject matter to date seems in line with the podcasts promise to "help funeral professionals be more responsive to the evolving needs of families and better respond to the issues shaping their businesses."
Since A Brush With Death is so new, it's destiney is yet to be determined. We do hope Schauf and the NFDA continue exploring timely topics and introducing us to engaging guests. It's definitely a podcast you'll want to subscribe to so you don't miss an episode.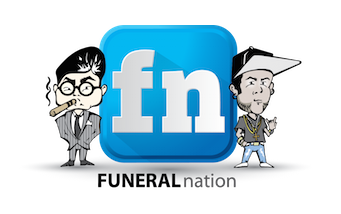 Come on, you didn't think we'd publish a story on podcasts without mentioning the guys at Funeral Nation, did you? In all honesty, though, there's really no other podcast out there like FN. Ryan Thogmartin, owner of Disrupt Media and the brand new Price My Funeral platform co-hosts FN with The Funeral Commander Jeff Harbeson.
So I won't sound too biased, I'll just quote FuneralOne blogger Krystal Penrose's take on Funeral Nation. In 2018, Penrose wrote that Funeral Nation "offers up a feeling of a no BS, cutting-edge space. It's fiery, humorous, and at times so honest it's uncomfortable. Each episode is different and features things like funeral industry news, Q&As, funeral director spotlights, WTF! Segment, and commentary on the industry in an entertaining and non-funeralesque form." Well said, Krystal!