Concrete and Light Urn from Fragment Wants to Help You "Feel, Deal, and Heal"
This year the death care industry has been inundated with innovative variations on the basic urn. We've recently written about several of these on Connecting Directors, including Wilbert's Circle of Life urn, the iRip digital urn, Passages International's Biotree urn, and Finicetek's sculptural urns.
Now Fragment, a Quebec-based startup that kicked off in 2016, has introduced an interactive urn designed to help you grieve.
Called the "Concrete and Light" project, Fragment crafts their line of strikingly simple urns using concrete and wood. But at the core of each is an element that not only connects to the Internet but emits light when someone approaches. Various articles have described the light as "soothing," "gentle," and "meant to offer comfort."
There's an app for that
The urn connects to Fragment's second offering, an app and online platform called Social Tribute. Loved ones upload photos, videos, and mementoes to Social Tribute and the company will turn those into a video. Anyone can leave tributes or messages on the deceased's profile.
Additionally, families can enter information about the deceased in the app, such as manner of death and age. They can also answer prompts about how they're feeling and where they feel they are in the grieving process. Social Tribute will then serve up content based on the feedback and introduce them to others who are also mourning.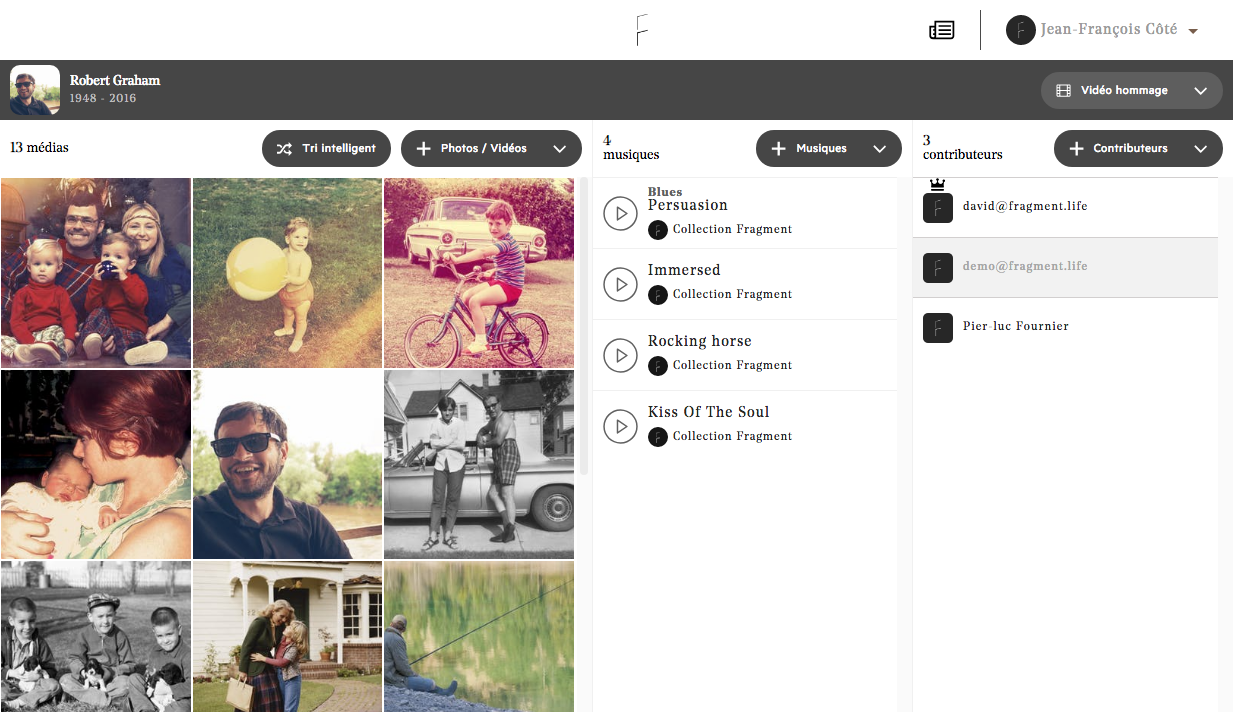 Fragment is an urn, but not really
Interestingly, though, Fragment's urn isn't really an urn. Unlike typical urns, Concrete and Light is not designed to hold cremains in their entirety. Instead, Fragment offers the opportunity to have some "some ashes or hair" poured into the concrete portion of the structure.
One product review explains that conundrum like this: "Fragment representatives stress that they'll only put a small portion into Concrete and Light. Since the ultimate goal is to come to terms with the deceased's passing and letting go, Fragment doesn't want Concrete and Light becoming a physical manifestation of your loved one."
Fragment definitely doesn't want your urn to be a permanent fixture in your home. In fact, they chose natural materials so that it could be buried.
"It is a normal and needed ritual in the grieving process [to bury the urn]," Fragment founder Craig Beaulieu told PSFK in 2017, "and we want to suggest different options to the user. So ultimately you would either separate from the object or maybe the object would change 'shape' to represent something else…a different signification."
Fragment's branding "experience" recently won the Grafika Grand Prize 2019, the "highest honor of the year in Quebec in the graphic design industry and was honored as a project that "redefines funerary rites using technology."
Although the urns were introduced in 2017, the Fragment website indicates that at this time, they are only available for pre-order at a cost of $449.