Finecetek Urns do Double Duty as Death Vessels and Sculpture
Italy has produced some of the most brilliant artists and artwork in the history of the world; the Italian Renaissance solidified Da Vinci, Michelangelo, Botticelli, and Raphael as the definitive masters of paint and sculpture.
So it's not surprising that it's a team from Italy that has created some of the most breathtakingly designed cremation urns on the market.

Designed for durability
Finecetek
was founded in 2016 in the Italian province of Turin with the mission of "revolutionising the way we look at a world that has been standing still for years." Their urns are handcrafted by local
artigiani
(artisans), only the "most consummate" of whom are allowed to be part of the Finecetek brand.
With seven distinct, patented designs, Finecetek's contemporary ceramic urns may look like delicate objets d'art but they're actually created to last and "not suffer the passage of time." Customers can select from horizontal or vertical models with names like Opera, Tempo, and Florea then choose from timeless colors, from a stunningly stark white to a spectacular, shiny silver.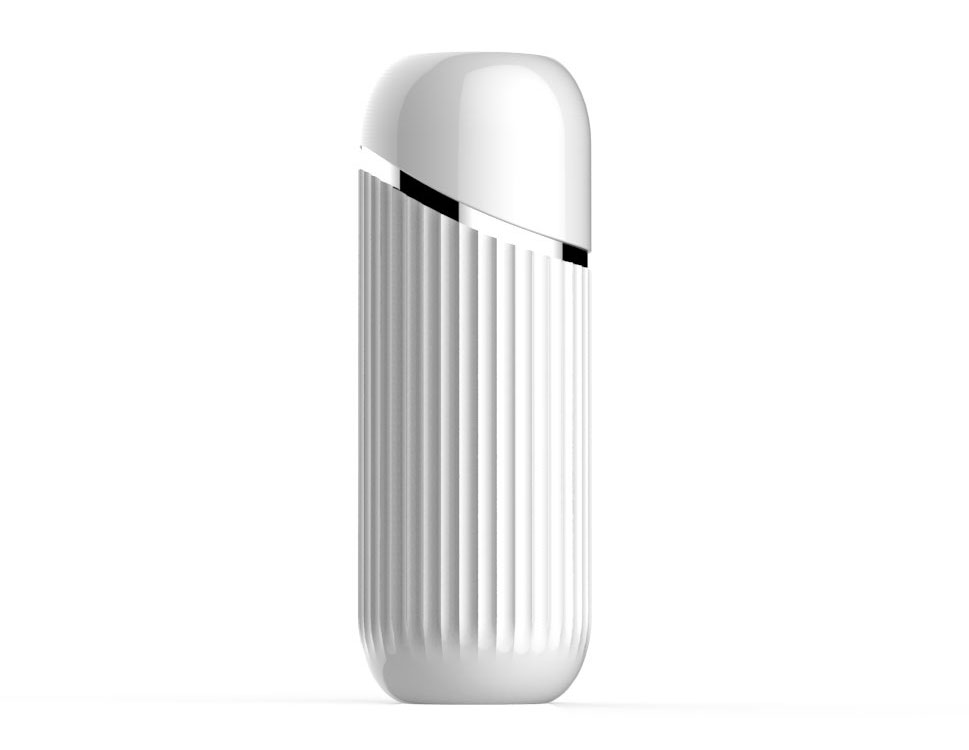 Craftsmanship meets technology
To further solidify Finecetek's commitment to disrupting deathcare, the company created the industry's first–and perhaps still the only–augmented reality (AR) experience for selecting the perfect urn design.
The company's app is available as "Finecetek AR" in the Google Play Store and the Apple App Store. Once you've downloaded the app to your phone, you're directed to Finecetek's website to frame your view on a special marker on the screen. Once it's framed, instead of the marker you will see one of the company's urns "floating" virtually in front of your phone. You can select different models, change the color of the urns you like, and get a better idea of the exact dimensions of each design, including the volume each will hold.
Earning (urning?) a new following
With more and more Americans choosing cremation over traditional burial, interest in unique and personalized urns has risen in the past few decades. Urn designs are so popular, in fact, that a search for "cremation urns" on Pinterest returns everything from jewelry that holds a tiny bit of ashes to acorn-shaped biodegradable urns to a promoted ad from Walmart hawking a purple-and-gold officially licensed Louisiana State University container for the LSU superfan.
Although there is probably an urn out there to suit most every taste, Finecetek's designs will appeal to a wide audience and fit into virtually any decor.
Finecetek participated in last year'sNFDA Convention and Expo in Salt Lake City and several shows in Europe. According to its website, the company welcomes inquiries from funeral directors, distributors, and crematoriums in the United States.