5 Resourceful Grief and Inspiration Pinterest Boards
Visual images dominate social media. Last week we posted an article about the impact of visual media on Facebook, but what about Pinterest? Can funeral homes and funeral companies use Pinterest as an engagement platform? Absolutely!
Last March the Daily Dot featured the article:
Pinning Hope On Grief". In the article is the line, "Pinterest isn't just a space for sharing other people's photos. It's also a place to heal."
The article goes on to say:
Thanks to the Internet, grief and illness no longer needs to be suffered in silence. We've documented many examples of ailing users who went online to ease the pain, from Shane Burcaw's Tumblr about life with spinal muscular atrophy to Susannah Breslin's public breast cancer announcement.

Now, pinners are discovering that they can use the image-sharing board to visually show their stories.
As you may be thinking about adding Pinterest to your funeral home's social media strategy here are a few of the top Grief and Inspiration pinboards we found.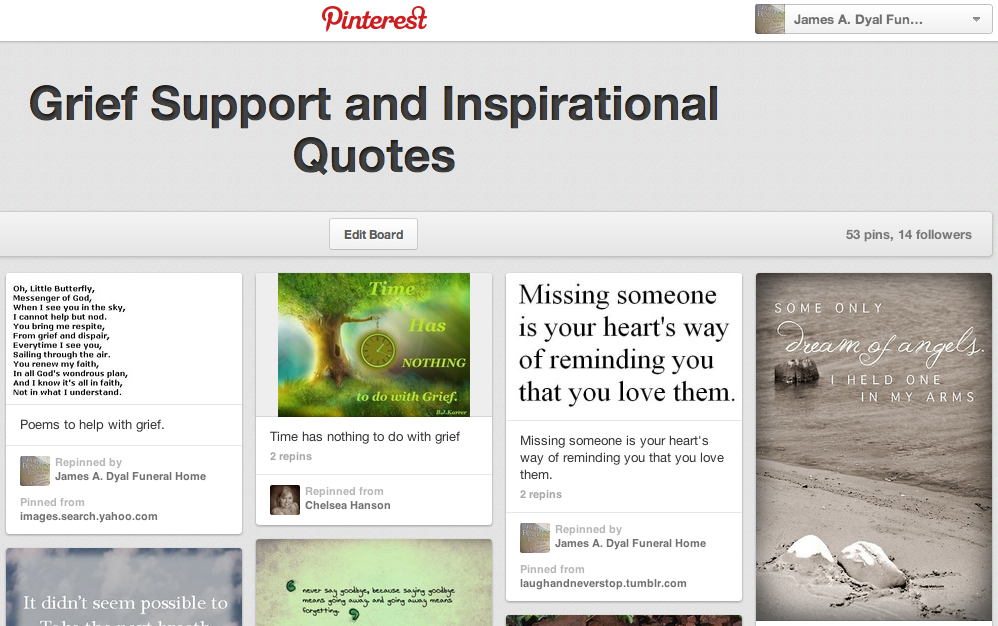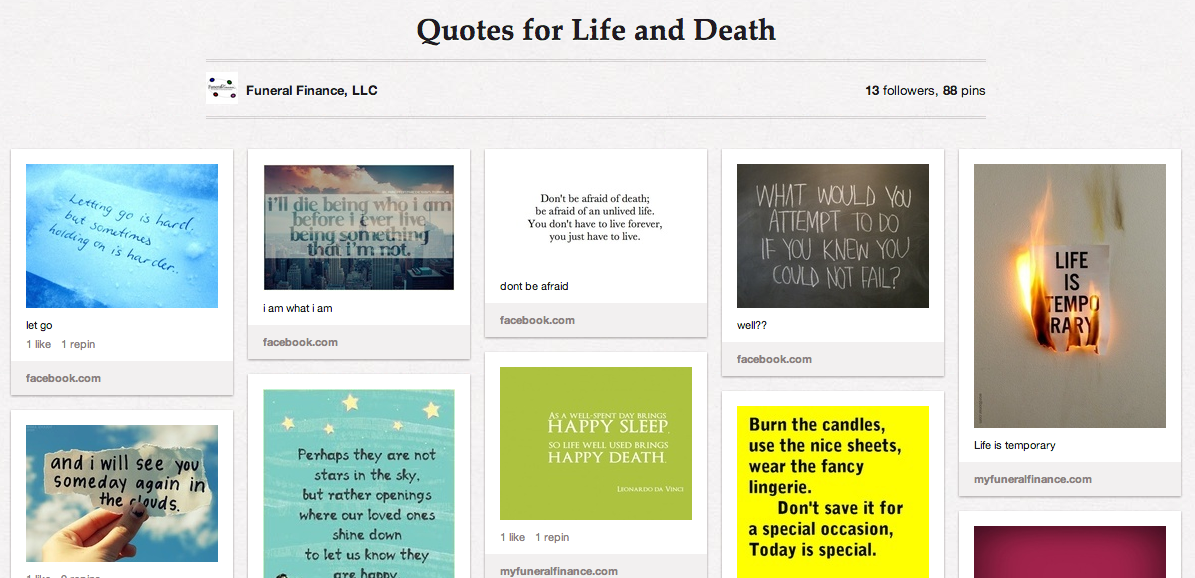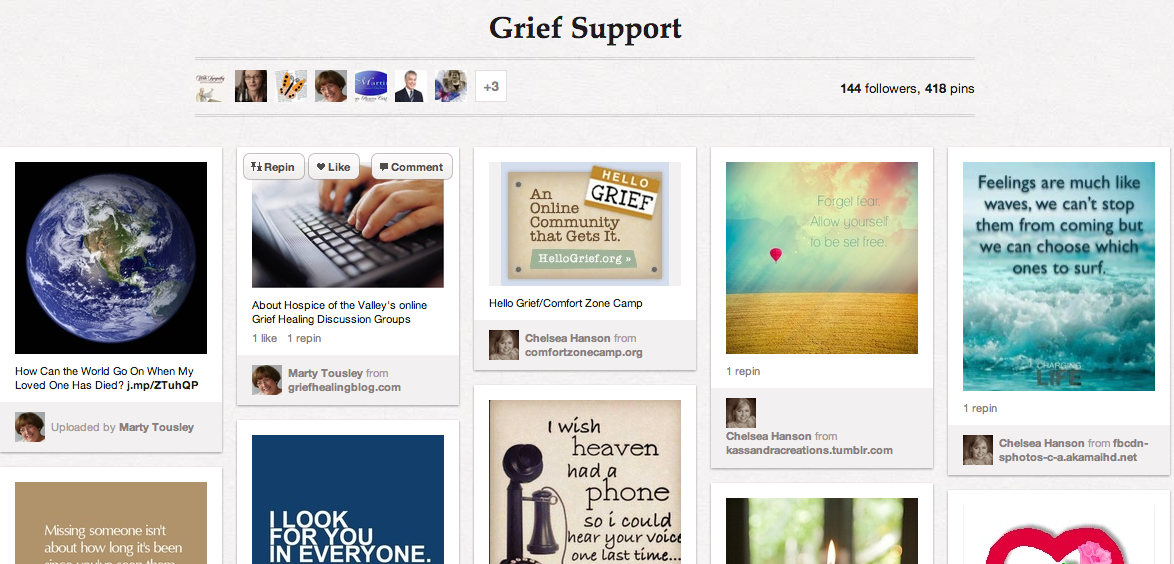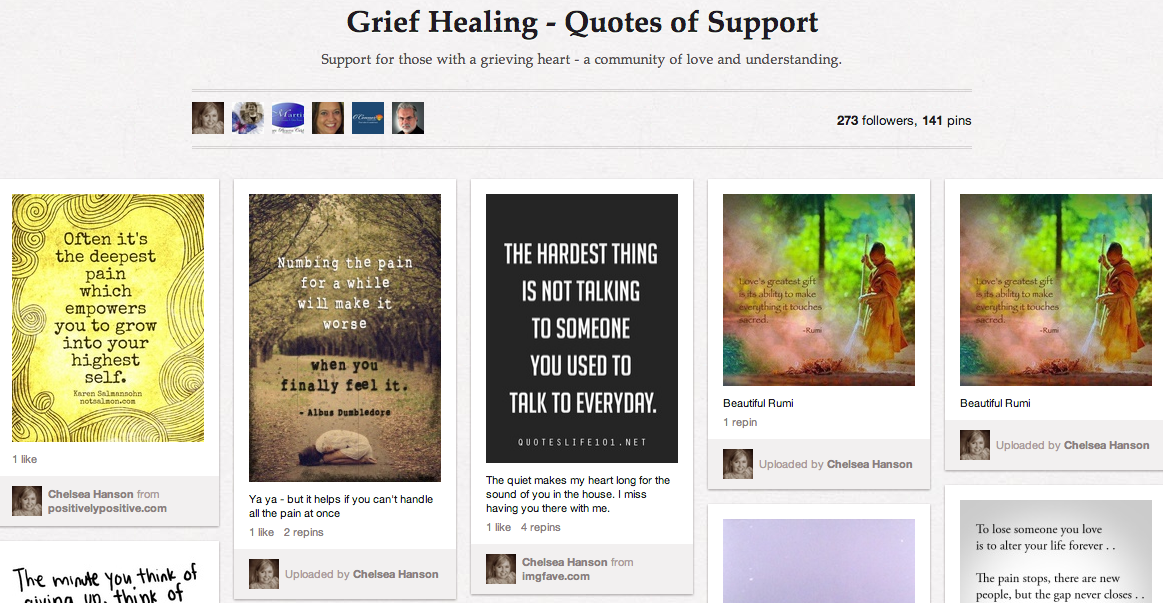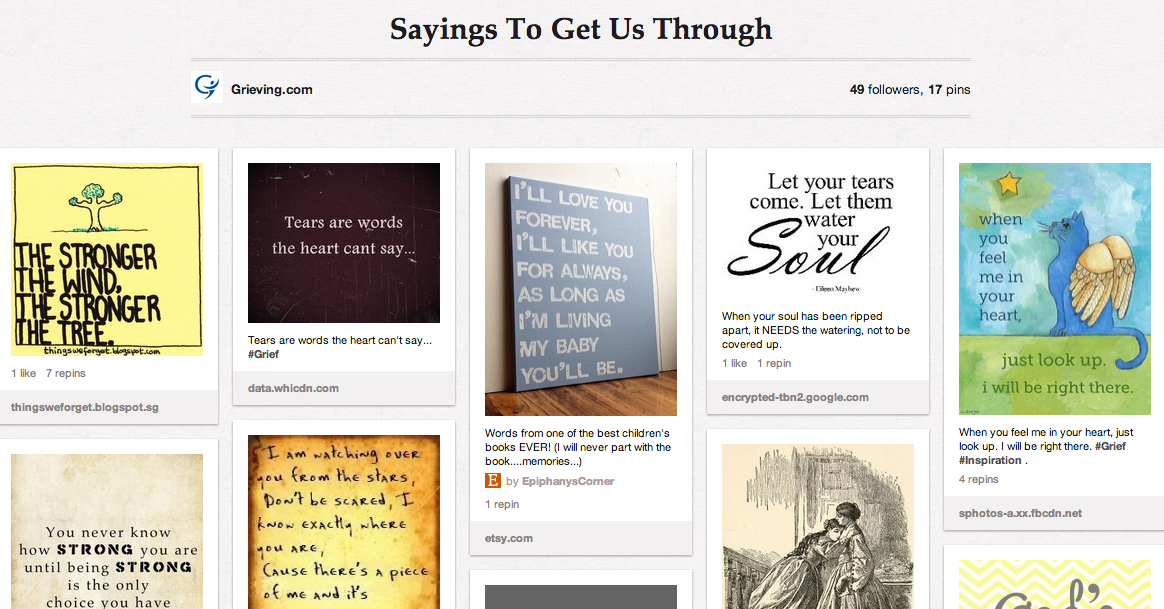 What are your favorite Grief and Inspiration pinboards? Share a link with us in the comments.