Barbie Dream Hearse…Available for Rent
Article From CalebWilde.com
I recently saw this photo via The Order of the Good Death.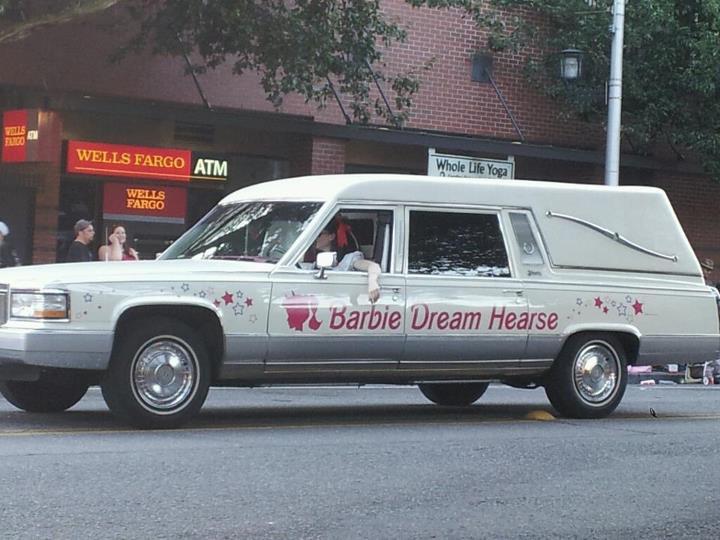 After a little more research I found that the Barbie Dream Hearse has a website.  AND the hearse is available for rentals … like for parties, weddings and such.  Example:
After browsing the website, I found the jackpot of time waste … their epic photo album (which may require a gmail account to access).
You're welcome.