Canadian Embalmers Get Legal Go-Ahead for Visible Tattoos and Piercings
A Canadian labor arbitrator ruled in favor of visible tattoos and piercings for funeral home employees, saying one funeral home chain's ban violated the rights of its employees to free expression. The employer, Dignity Memorial, claimed tattoos and piercings detract from the professionalism of staff. The arbitrator called the rules outdated, saying that regulations "must evolve with our times and adapt to the current context while respecting the rights and freedoms of employees."
Dignity Memorial is owned by Service Corporation International, the largest funeral services provider in North America, which owns a vast majority of U.S. mortuaries. The company argued that asking employees to remove or cover piercings and tattoos would "preserve the sober and solemn atmosphere it tries to maintain for clients."
'Concerns from another era'
But, far from being the marks of outlaws and sailors of the past, tattoos are becoming a trendy accessory for people of all ages and occupations. "A 2016 Harris Poll in the U.S. found that three in 10 Americans had tattoos and acceptance of them was growing, but not universal." Arbitrators in Canada have struck down similar rules for employers including Ottawa Hospital and Air Canada. The arbitrator in this case, Amal Garzouzi, wrote that "[t]he actions taken by the employer appear to be based on concerns from another era."
A 2015 survey of funeral home and cemetery professionals did not uncover any significant bias against job applicants with visible tattoos or piercings. In a Reddit thread questioning the reactions encountered by employers in the funeral industry to visible tattoos, death care professionals largely denied having experienced any bias or difficulty getting hired, but many said that their employers have asked them to cover their body modifications during interactions with clients. Some users commented that tattoos can make some people uncomfortable, which could be an issue in a field where comforting grieving families is a key task.
"Millennial morticians" are shaking things up
But while the funeral industry still presents a formal, conservative image, many younger funeral directors present themselves and their businesses as more casual and approachable. As Eleanor Cummins writes in an article calling millennials the "death positive generation," an increasing number of Americans between 18 and 39 are thinking about and planning for their deaths for reasons that "vary widely, from eminently practical concerns, such as crushing debt and climate change, to social factors, like wellness culture, diverse spiritual practices, and the desire of some millennials to 'curate their afterlives.'"
In addition to bringing in edgier looks, "millennial morticians" are also working to make death care and end-of-life planning more accessible, affordable, and environmentally conscious and speeding up the adoption of innovative disposition methods. While tattoos may make some people uncomfortable, working with a funeral director who looks and feels like a peer can also be a welcome experience for people who are intimidated by the formal atmosphere of "traditional" funeral homes.
Two with tattoos
Miranda Hummeldorf is one of these millennial mortician movers and shakers. Based in Kentucky, Hummeldorf shares her experiences as a deathcare professional on her popular Instagram and YouTube channels. She's not afraid to share her opinions — or her tattoos — on social media.
In an interview with death awareness platform A Course in Dying, Hummeldorf agrees that "there are things in the funeral industry that could use some improvement." She adds, however, that "honestly, things are changing today at a much higher rate than ever."
"Women are entering mortuary schools at a much higher rate than men, personalized service options are readily available, celebrant services are helping non-religious families find meaning in services, and to top it off, traditional funeral homes are inching their way to become more progressive to serve the everyday person," says Hummeldorf. "There is room for improvement, but I feel that's why people like me are here: to further the growth of funeral service and to better serve our community."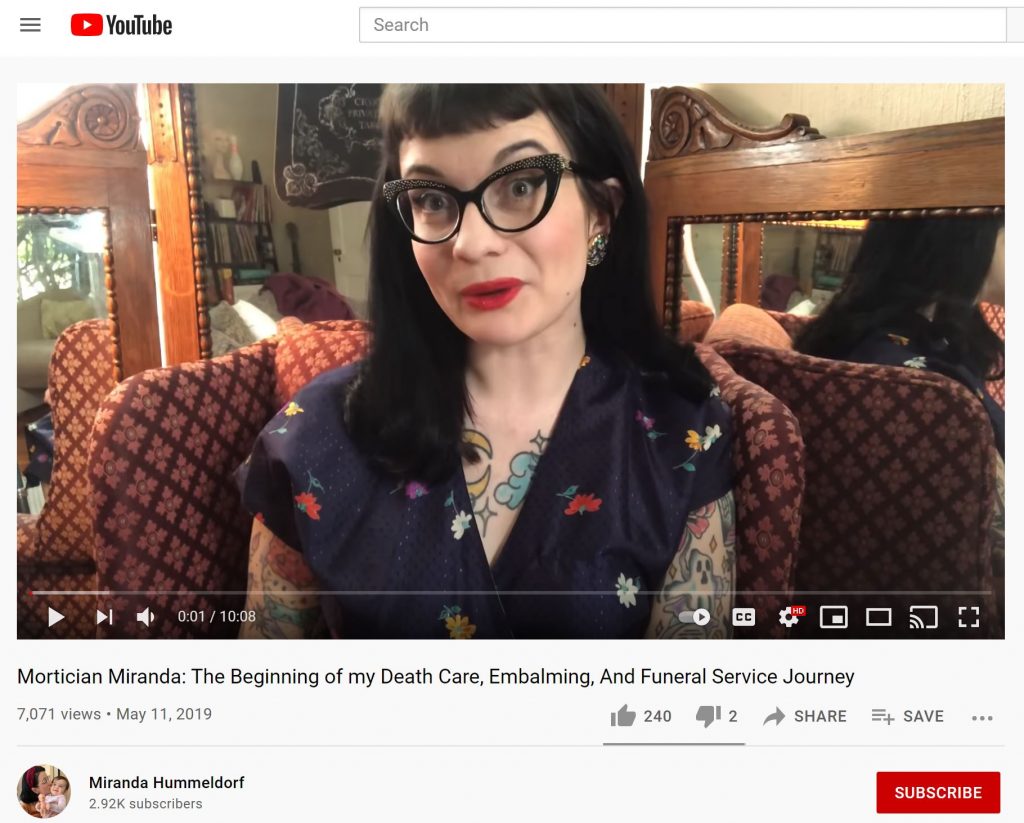 New York funeral director and embalmer Stephanie Castro has addressed the subject of tattoos head-on. Alternative blog Feng Shui News explains that "in addition to currently being delicate to peoples' beliefs, there are some aged-fashioned notions that persist, no make a difference how modern day or increasingly assorted the business receives."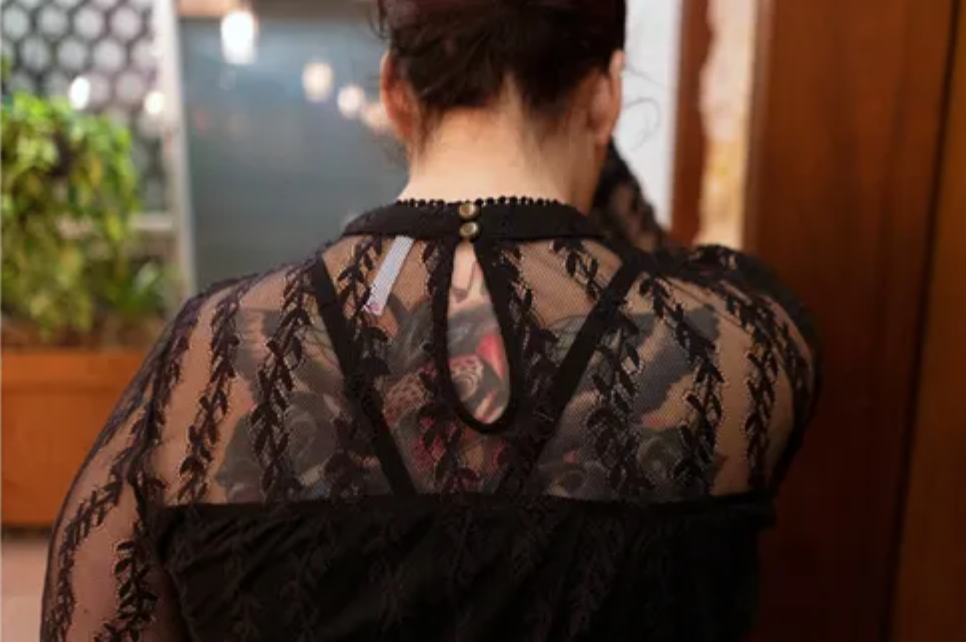 "I have tattoos," Castro tells Feng Shui News. "I normally make sure my tattoos are covered up when I go into a funeral property simply because you really don't want to offend anyone. There are a lot of funeral directors that have tattoos, and they have to do the similar issue. It's just the way it is appropriate now."