6 Deathcare-themed COVID Posters to Keep your Staff Smiling AND Safe
As we see death care workers struggle to get vaccinated, laughter may be the best medicine for our collective pandemic exhaustion. At least Parting Stone thinks so. The solidified remains company just released a series of COVID-19 safety posters with a hint of humor and a funeral industry twist.
The printable set includes 6 posters that show Covid safety warnings – perfect for deathcare professionals to hang up at work.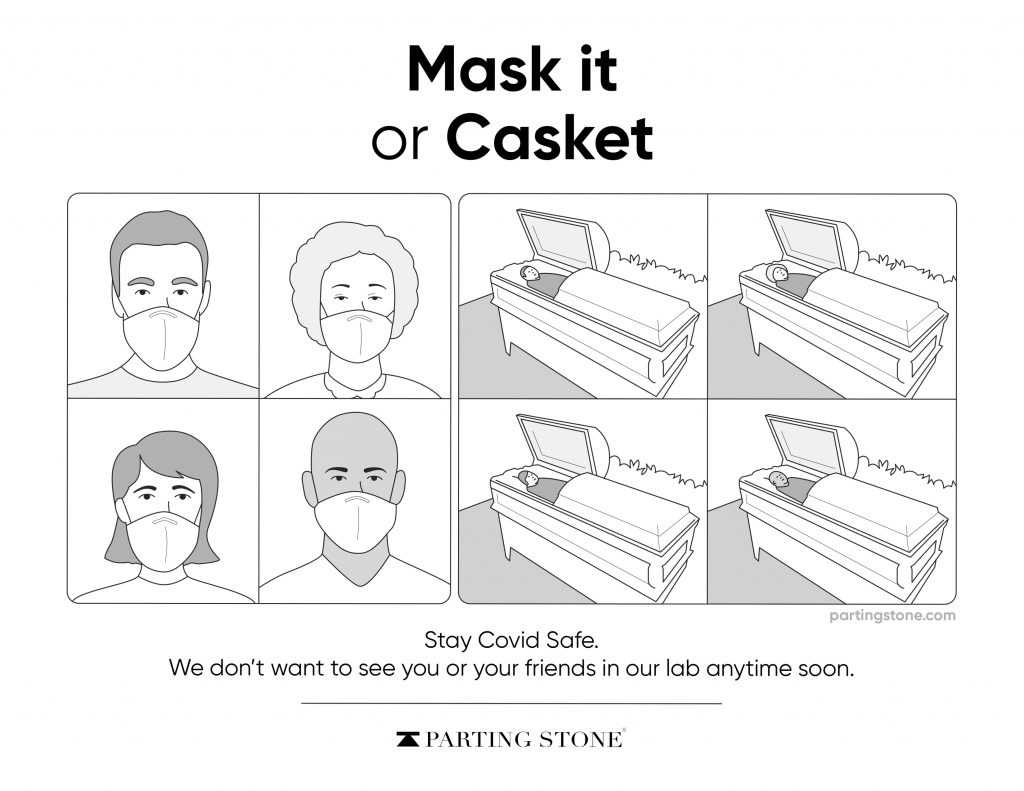 "Our approach to COVID safety is similar to how we approach the work we do at Parting Stone. We take protocols and procedures very seriously, but, we've found that it's our sense of humor that gets us through the hard days," says Kelse Lighthizer, Parting Stone's Production Manager.
Anyone in the death care industry can recognize the common themes throughout these posters. Some posters contain phrases like "6 Feet Apart is Better Than 6 Feet Under" and "Mask it or Casket." Parting Stone has put a comedic spin on the serious warnings with illustrations that reference airplane emergency instructions. You know… the ones that airlines used to strap on the back of every airplane seat next to the Skymall magazine.
"We are not out of this pandemic yet but we can see a light at the end of the tunnel," says CEO Justin Crowe. "Even though many of our peers are getting vaccinated, we need to keep up social distancing and handwashing practices to protect our colleagues and the families we serve."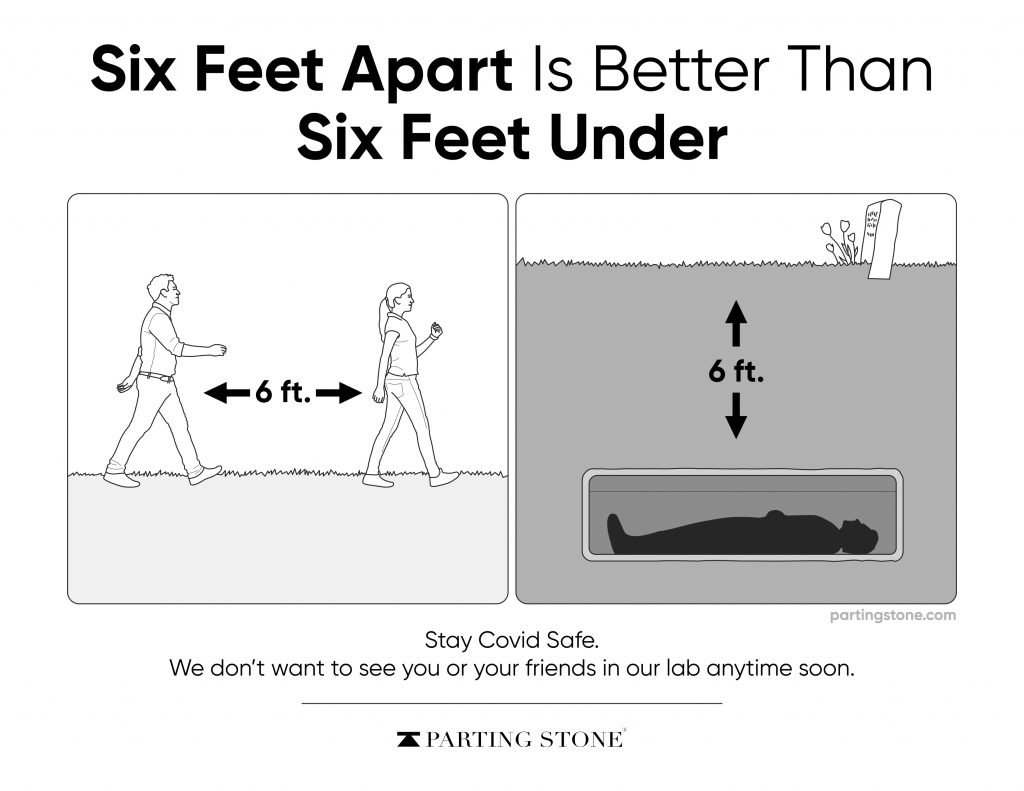 "I hope funeral professionals will put these up in their place of business where both employees and families can appreciate the industry humor mixed with a healthy dose of warning."
Parting Stone has implemented procedures to keep its own employees safe and Lighthizer says those practices aren't changing any time soon. In addition to requiring that employees wear masks at all times, the company has also split production shifts to limit the number of people in the lab at one time.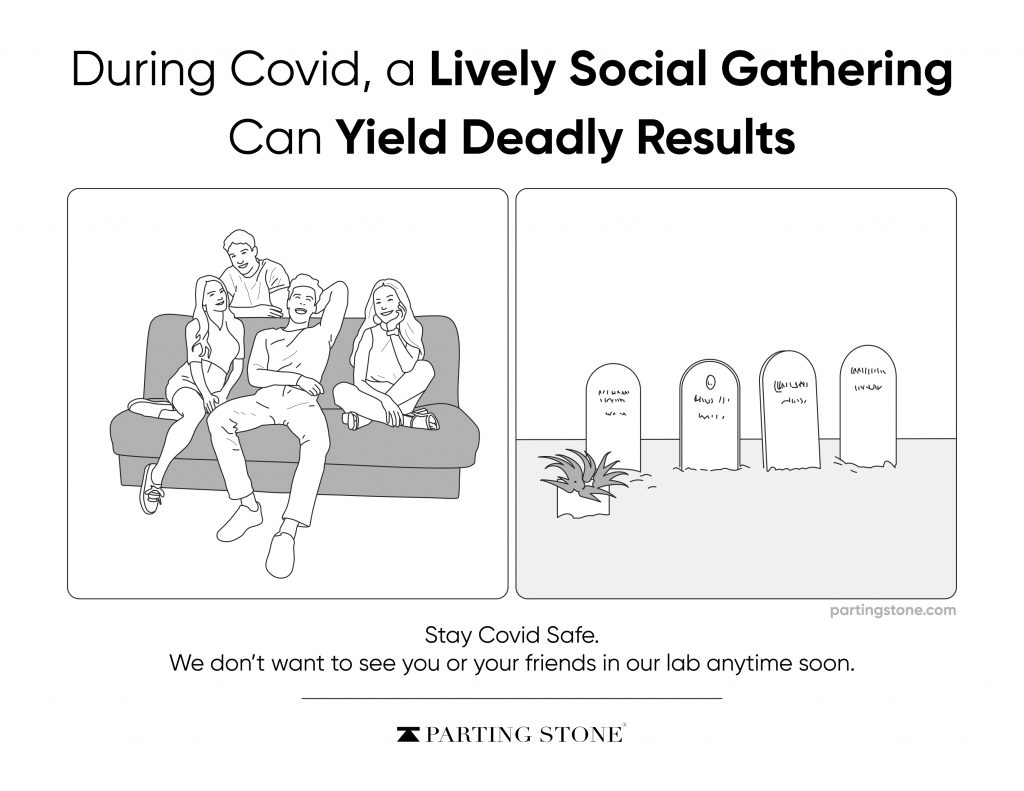 Some of these posters balance a precarious line of grief and humor, but we work with death every day – shouldn't we be able to laugh a little at a Grim Reaper who is concerned with your handwashing technique?
If you're in the funeral industry or simply appreciate good deathcare/healthcare humor you can download all the posters below.
Hang them wherever someone could use a good laugh or a good warning.
Download 6 posters below and stay safe out there.