Funeral Hashtags? Friday Funeral Fast Wrap Issue #6
Are you feeling adventurous? Today we have a mystery GIF for you. That's right, you're not getting any hints as to what it is, you just gotta click the link and see where it takes you. C'mon, let's get this Friday started with some excitement!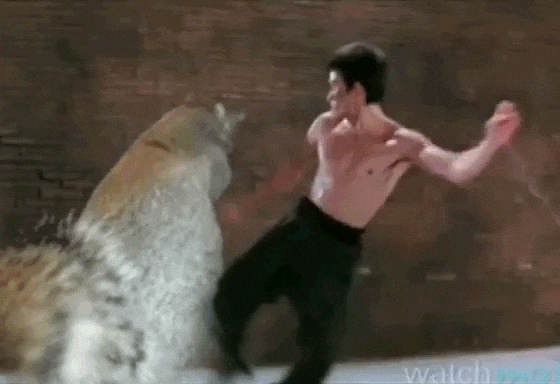 Now wasn't that fun? That's enough of the random GIFs; let's get to the themed GIFs and this week's top stories that funeral people care about. HERE WE GO!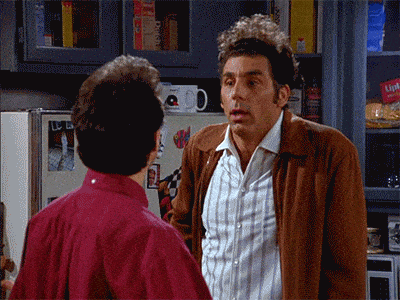 I NOW PRONOUNCE YOU… DEAD.

For years, weddings have been the pinnacle of celebration for adults all across the world. I mean, what other event do you get dressed up and visit people you haven't seen in years? Oh wait, that's right, both of those aspects are included in funerals. Now, because people are becoming more elaborate with their memorial services, it seems that the Venn diagram between the two is finding a little more space.
Connecting Directors ran a great article about this topic that I highly recommend you check out. But it got me thinking if this trend is going to continue, why not go all in? Here are some things I believe the funeral world should adapt from weddings.

1) Hashtags.Some people love them, and some people love to hate them; personally, this is my favorite part of a wedding. They're so punny, clever, and even when they're bad it gives you something to talk about while waiting at the reception. Why not use some of this wit for our deceased? Like here's an easy one for a random name #Kylesgrounded. I need more of this energy in my life.
2) Dancing. I strongly believe that dancing is a pleasure of life that slowly gets ripped away from us. Weddings give us the rare opportunity to rhythmically move our bodies to our favorite tunes in public. Why not make funerals a little more fun and do the macarena?
3) A toss. The tradition goes that whoever catches the bride's bouquet is the next to get married. Well, maybe we toss a wreath and see who's gonna kick the bucket next. JK that's a terrible idea. But it sure would be interesting and a little bit traumatizing.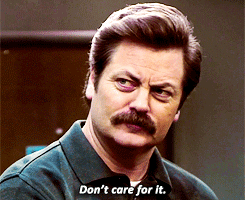 CRUSH SOCIAL MEDIA AS A FUNERAL HOME
(SPONSORED)
Funeral homes and any death-care business NEED a good social media presence. This isn't always as easy as it seems. BUT… if you're looking for an easy way to get some likes on your page, we have you covered!
Top 3 Things that are social media gold.
1) Babies. People love babies. They're chunky, they're small, and they just randomly stare at people a lot. That being said, if you see a picture of a baby on social media and you DON'T engage with it – you actually are a bad person. Like no joke. Well, kind of no joke.
2) Puppies. These are like babies with more fur and less questioning about its parents being "ready yet." I like puppies, you like puppies, and we all like to LIKE puppies on social media.
3) Puppies and Babies. That's right; it's not rocket science. Babies do good, puppies do good, you combine them, and you get something simply amazing! This is like french fries dipped in a Wendy's Frosty; it's simply a combo that is almost too good to be true!
Now, these three types of content are fantastic, but if you want a social media strategy that REALLY works for you and your funeral home- you need to do a little more than that. You need DISRUPT Media.
DISRUPT Media understands that creative/digital marketing can seem complicated and can be confusing. They take care of all the stressful stuff and make social media simple for you. With years of experience and proven strategies, they know how to use social media to gain leads, build awareness, and grow your business!
Click here to learn more!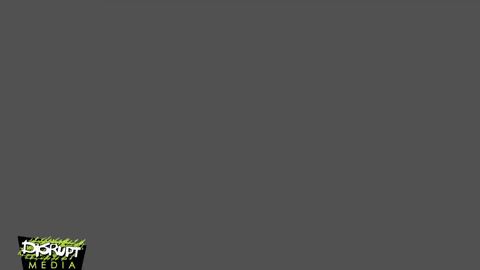 Watch this whole GIF for a satisfying ending!
WANT AN AD IN FFFW LIKE THIS? JUST SHOOT RYAN AN EMAIL AT RYAN@DISRUPTMEDIA.CO WE'LL WRITE UP AN ARTICLE AND MAKE A CUSTOM GIF!
RECOMP-COMPETITION?

Not gonna lie, I mainly am writing about this for two reasons. 1) It's interesting, and 2) I wanted to use the title "Recomp-Competition." (I was thinking about calling it "recom-petition" but I thought that would sound like a story of a petition either for or against recomps) This story is actually about competition in the world of re-composition. I think I heard somewhere that the best titles are the ones you have to spend a paragraph explaining, so I'm off to a great start.

Plainly spoken, re-composition is the process of creating compost out of human remains to use for the growth of something living such as a tree or a garden. CD first covered this in 2018 when we saw a company really pushing it. This week, we published an updated story covering the fact that there's now actual competitors in this field.

You can read that whole story here.

The full article explains everything better than I can. Really, I just want to focus on one thing; there's enough interest in turning loved ones into trees that people are battling for the market. In a world where we focus so much on those who say "just throw me in a pinewood box," there are large groups of people looking for alternative disposition methods that cater to their lifestyle and consciousness. I want to give a big round-of-applause to the funeral homes that are exploring such options right now! It's a special thing to witness.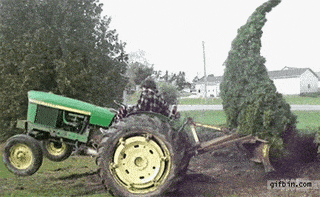 YOU OTTER BE PROUD
Let's be honest, our profession gets a lot of negative press, so we've searched the internet to find stories of funeral homes getting respect and doing great things!