CANA's 102nd Annual Convention and Tradeshow Goes Virtual
WHEELING, IL— The Cremation Association of North America (CANA) is responding to social distancing restrictions by reimagining the Annual Cremation Innovation Convention and Tradeshow for an online platform. With this virtual event, CANA is meeting cremation, cemetery, and funeral professionals where they are – serving their communities safely through online platforms. Exhibits, networking, education, and fun packed into two days – August 5-6, 2020.
Unlike every previous location-specific CANA convention, the 102nd annual event will be a Virtual CANA, untethered to a specific hotel or city. While this is a challenge, it also provides enormous opportunities for professionals across the world to connect in new ways. "We've talked about a virtual event, and in this case necessity is truly the mother of invention. We're working hard to translate all of the fun and interaction of a CANA Convention and Tradeshow to a digital platform. CANA never shies away from the challenges of innovation, and our virtual event will be the same," said Elisa Krcilek, CANA Board President.
CANA isn't sacrificing any of the experience you love about an in-person event. Connection is one of the most essential tools for people who work in death care. With Pheedloop, the all-in-one event management software, you have the keys to CANA's Virtual Convention on any device. Connecting with fellow attendees, presenters, and exhibitors through text chat—and even video—is built right in. This means you get the quality education and networking you expect from CANA, plus tradeshow solutions and specials, without having to travel.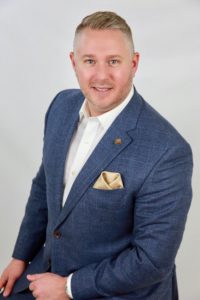 More than your average online webinar, CANA's Virtual Convention will engage death care professionals with quality content, games and prizes, and networking events. Codi Shewan, former funeral professional, returns to the CANA stage as Keynote and MC for a dynamic, engaging and thought-provoking presentation about how your business can meet the challenges to come. "We are finding speakers and presenters who are excited by the opportunities a virtual platform can provide. We look forward to relevant topics with engaging presentations and discussion," said Barbara Kemmis, CANA Executive Director. Get the latest on the schedule, plus exhibitor information and more on the event website.
Plus, the event will still provide continuing education credits where accepted. Now that social distancing guidelines have limited travel, quality CE online is more important than ever before. With the greatly reduced registration fee (on sale for non-members at $75, discounted to $50 for CANA members) you can earn CE while connecting with your colleagues.
We hope you'll join us for this exciting and novel event this August 5-6!
Learn more and register: goCANA.org/CANA20
About CANA
Founded in 1913, the Cremation Association of North America (CANA) is an international organization of over 3,300 members, composed of funeral homes, cemeteries, crematories, industry suppliers, and consultants. CANA members believe that cremation is preparation for memorialization.