Webinar Offers Tips from a Pro: Making it Personal with Image Medallions
Registration is still open for Batesville's free webinar, Making it Personal with Unique Image Medallions, on Tuesday, February 11, at 1 pm (ET). As today's consumers demand more personalized experiences, the company's new customizable Image medallions are an easy and effective way to create unique memorials to honor loved ones.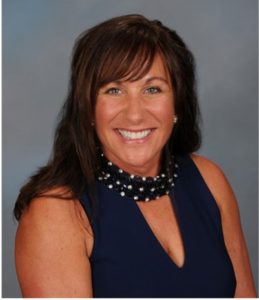 Hosted by Kris Reynolds, Batesville Product Strategy Manager, this 30-minute webinar will include a tutorial on how to create an Image medallion using a personal photo provided by the family or an image selected from an online gallery. She will also share insights on the value consumers place on personalization and how funeral directors can position themselves to meet their expectations.
"We believe a funeral that captures the spirit and personality of an individual is the best way to celebrate a life well lived and give comfort to those still living," said Jenn Parvin, vice president of marketing and technology at Batesville.
A 15-year veteran of the death care industry, Kris has been instrumental in the development of a variety of unique products with contemporary personalization capabilities and she holds several patents. She is an active member of CANA and has been a featured speaker at state and national conventions.
Batesville has a spectrum of solutions to help tell the life story, from themed obituaries and personalized video tributes to physical elements that can be incorporated into the casket or urn, as well as other memorial items that serve as treasured keepsakes. Introduced in late 2019, Image medallions are the latest in a wide spectrum of Family Choices® personalization and memorialization options by Batesville.
Register online at Batesville.com/Webinars. Replays of the webinar will be available following the event for those who cannot attend.