Solidified Remains Technology Wins ICCFA KIP Award
The International Cemetery, Cremation and Funeral Association (ICCFA) has awarded its First Place KIP award in the "Most Innovative" category to the death tech startup Parting Stone for their solidified remains technology which provides families with a clean alternative to cremated remains. Each year the KIP (Keeping It Personal) Award recognizes the best new products and services in the cemetery, funeral service, and cremation profession.
Parting Stone provides a service to funeral homes across the U.S. and Canada which solidifies the entirety of cremation remains into stone-like remains. At-need and pre-need families now have the option of receiving either "ashes" or "stones" following cremation. Introduced in 2019, the solidified remains technology has catalyzed an entirely new category in death care.
Environmental sophistication and endless memorial possibilities
Milos Djordjevic, owner of  Caring Cremations in Chicago, has offered solidified remains at his high-volume cremation business since November 2019.
"In January, six of our families chose solidified remains over standard cremated remains," Djordjevic tells Connecting Directors. "We offer solidified remains to everyone seeking cremation. The technology has an added level of environmental sophistication. Solidification satisfies 'low-impact' desires."
Djordjevic shares this touching example of the vast new memorialization possibilities Parting Stone provides.
"A man we served plans to scatter his partner's stones, across the world, while finishing their 'travel bucket list.' In the 2020 Chicago Marathon, a daughter will carry her father's stone in her pocket as she runs. Parting Stone keeps a family's journey going by extending the possibilities."
"We are a high-volume cremation firm and have been approached by many third parties, offering cremation goods. Nothing has intrigued me quite like Parting Stone's service." Djordjevic adds. "Solidification is a way to satisfy post-cremation anxieties and this technology will influence our bottom line for years to come. Our direct cremation is $697 and my families are happy to pay $595 more to receive a solid form of remains instead of ashes. The stones sell themselves!"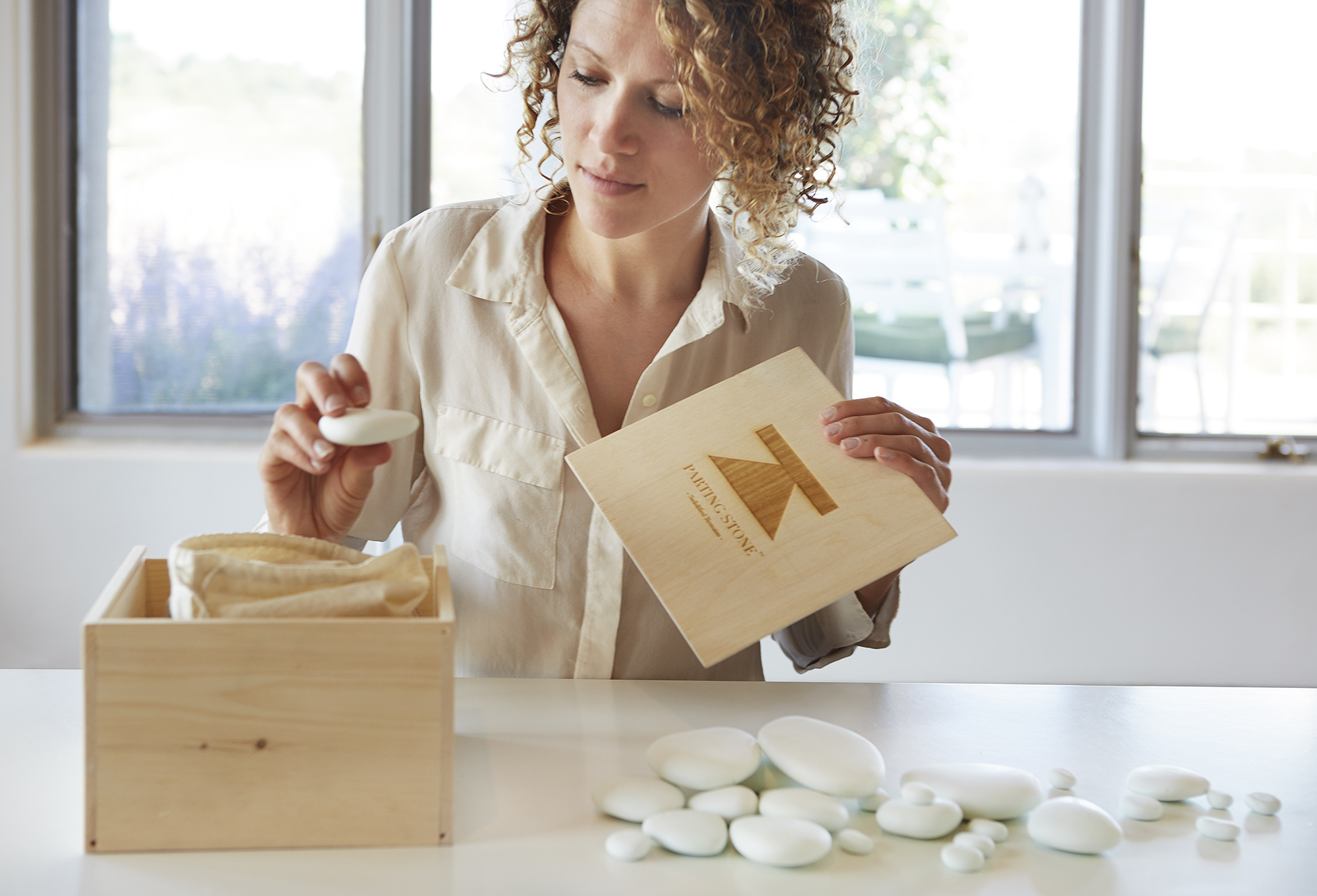 Learn more about Parting Stone at ICCFA
All ICCFA KIP Award recipients will be featured in future issues of the ICCFA Magazine, and on display at the ICCFA 2020 Annual Convention & Exposition, March 30 – April 2 at the Henry B. González Convention Center in San Antonio, Texas.  More information on all the winners is available on the ICCFA website here.
"I've always admired the ICCFA for its forward-thinking membership and we are honored to have our solidified remains technology recognized by these industry leaders," says Justin Crowe, CEO of Parting Stone.
"Our mission is to empower families in their grief with a form of remains that can be touched, held, and shared with friends and family. We invite everyone involved with ICCFA to join our partner network and our mission."