2 Former Nike Executives are Taking Digital Death Care to the Next Level
It's not everyday that a death care provider is featured in AdWeek, a publication which is to the marketing elite what The Wall Street Journal is to, well, Wall Street. So what is it about Solace, a brand-spanking-new cremation service based in Oregon, that attracted the attention of the nation's most popular advertising trade news source?
Perhaps it's the fact that Solace, which announced the virtual opening of its digital doors on April 3, is the brainchild of two former Nike executives who also co-own a creative agency…which was also featured in AdWeek when it launched in October. Together, Solace founders Keith Crawford and David Odusanya spent 37 years at Nike, contributing to one the brand's most enduring and iconic campaigns, "Just Do It."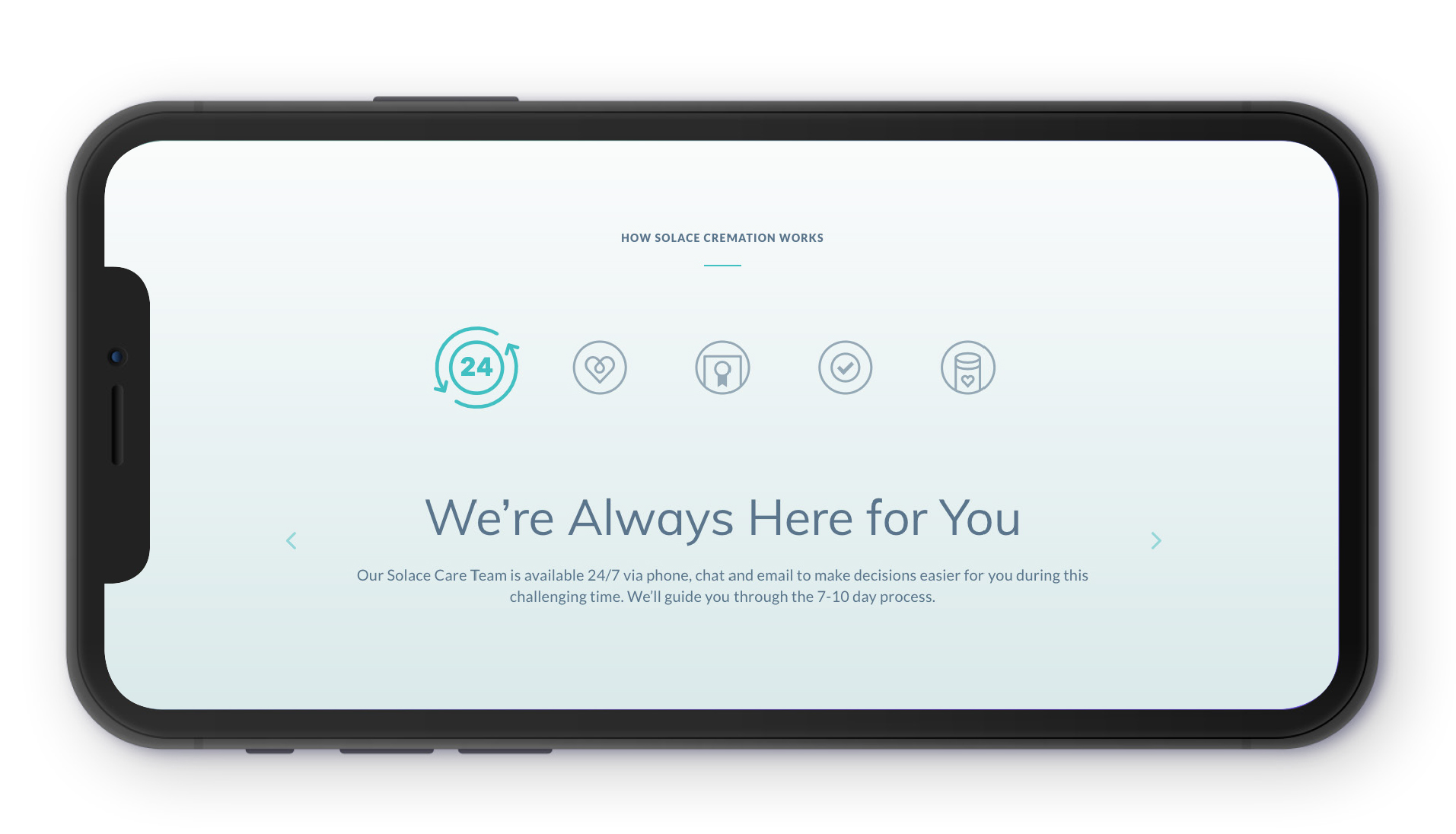 Seeking Solace
So what brought this dynamic duo to death care?
"We realized very early on that the reason [the industry] hasn't evolved is that it lives in a vacuum," Crawford told AdWeek. "No one wants to think about it until they have to and, when they're in the middle of it, they want it to be over as quickly as possible."

"It's still working on a 19th-century model," Odusanya added. "Yet, consumers live in the 21st century."
Currently serving Multnomah, Clackamas, and Washington counties in Oregon and Clark County, Washington, Solace offers "priority direct cremation" within two days of receipt of required authorizations that can be executed electronically through a secure, mobile-friendly process. A flat-fee payment of $1175 is due in full before Solace takes over, and cremains are returned to the family via in-person delivery or USPS Priority Mail within seven to ten business days in a sleek, recyclable Solace urn. The only potential added fee is for certified copies of death certificates, which Solace will file along with applicable permits.
Although an entire engagement with Solace could be handled with nearly no human interaction (the only exception being discreet pick-up for transportation by Solace representatives), Solace offers a care team to provide "concierge-level support" by phone or online 24/7. Malisa Riceci, a former independent funeral director with more than 15 years of experience, ensures Solace all care team members are "trained in the delicate balancing act of empathy while servicing clients."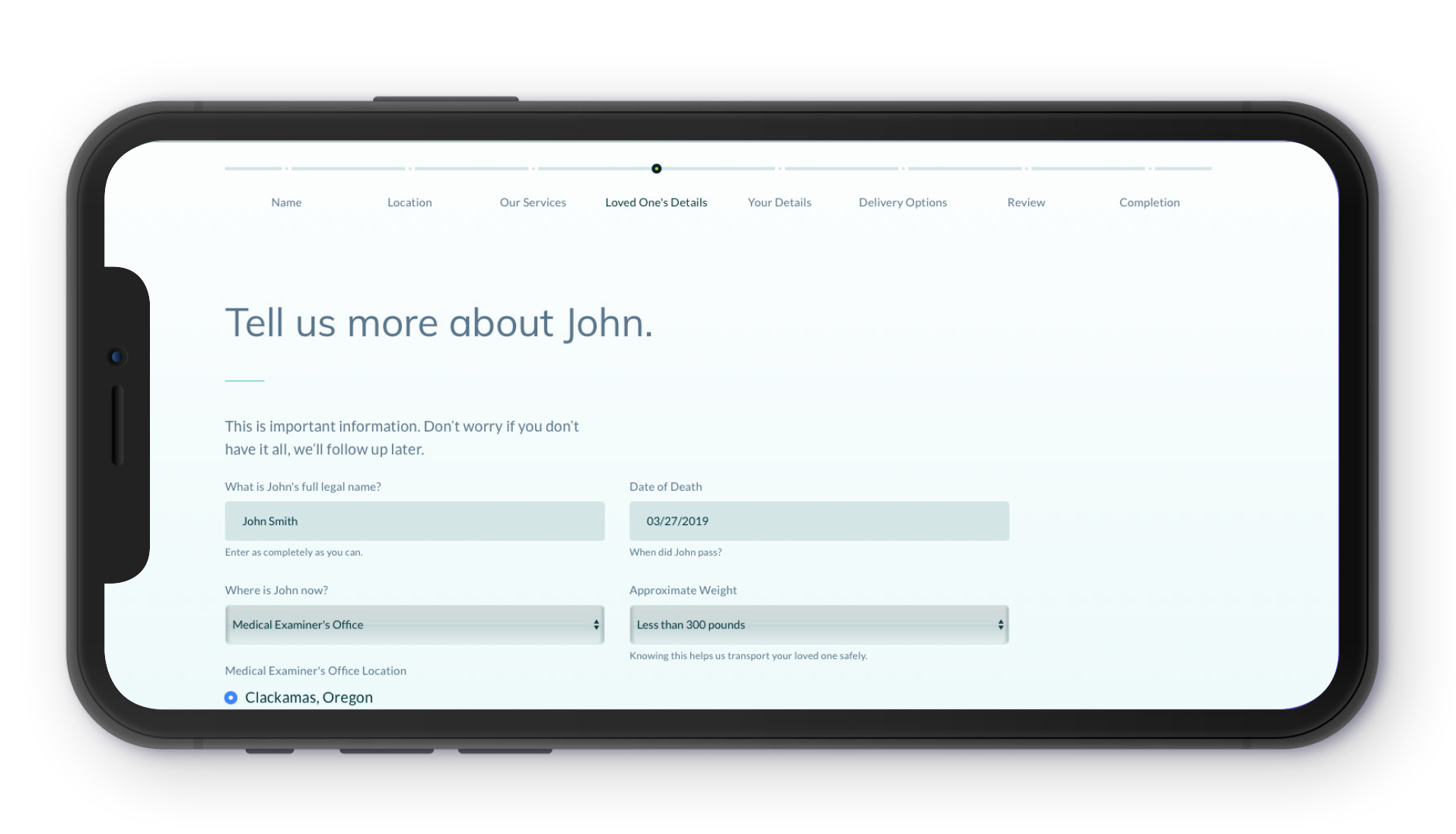 Cremation competition
Solace isn't the only service to offer online-arranged direct cremations, although the company definitely boasts one of nicest websites in the industry and a great tagline: "Honor Life, Lived." Smart Cremation, part of Northstar Memorial Group, provides direct cremation options in California, Washington, Oregon, Texas, and Arizona with a business model somewhat similar to Solace, as does Tulip Cremation in California and Cremation Online in Texas. Then there are sites like Simple Cremation Online, which serve as a liaison to connect you with a local preferred cremation provider within their network.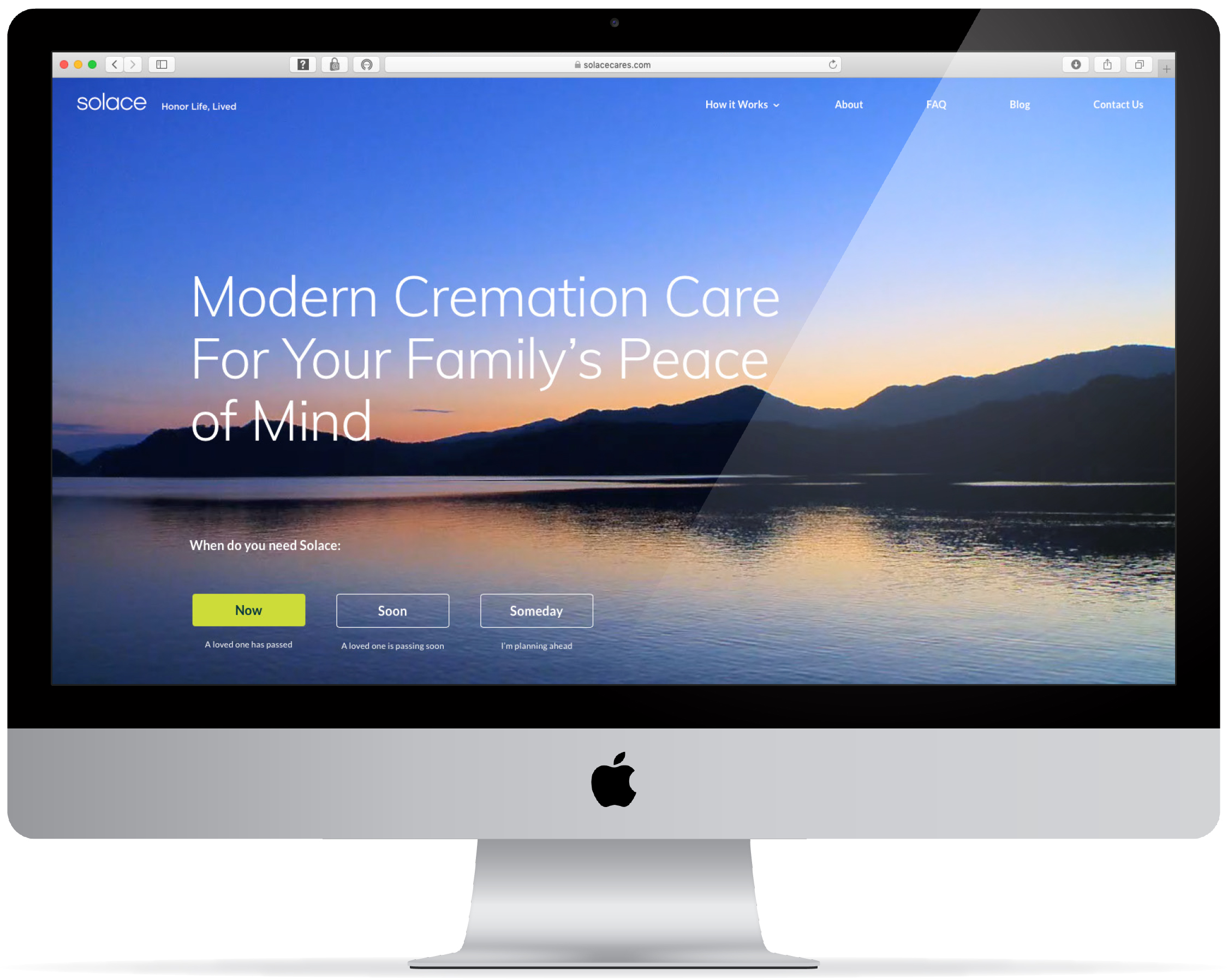 Crawford isn't worried about the competition, though.
"It's great to have others disrupting this industry," he told AdWeek. "That can only help the consumer and our focus is going to be on delivering the best service as we build out this brand."