The Sad, Sordid Saga of Criminal Cremator David Sconce
On so many levels, David Sconce's story is one that deathcare professionals don't like to hear. His tale of deception, greed, and complete disregard for tradition, decency, and even the law is disgraceful. It's a true shame that his name has to be connected to the funeral industry at all. Yet, somehow Sconce continues to make news 22 years after authorities discovered burning body parts in a ceramics kiln Sconce was using as a makeshift crematory.
When Hesperia, California assistant fire chief received a call in January 1987 from a man complaining about noxious smoke pouring from a neighboring industrial building, he scoffed at the man's accusation that the smoke smelled like burning flesh.
"I said, 'I don't think so, it's a ceramics shop,'" the chief later told the Los Angeles Times. "But then the man said, 'Don't tell me they're not burning bodies. I was at the ovens at Auschwitz.'"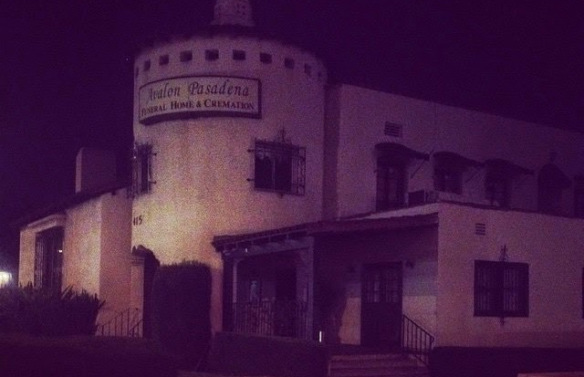 The macabre morgue
Oscar Ceramics was the latest in a string of shady money-making schemes for David Sconce, a failed college football player and fourth-generation crematory owner. His great-grandfather, Lawrence Lamb, purchased the Pasadena Crematorium in Altadena, California a few years before starting Lamb Funeral Home in 1929 just two miles away.
David's mother Laurieanne Lamb Sconce and her husband Jerry bought out the family business from her father in 1985. After David dropped out of college, worked as a casino dealer and a hockey stadium usher, and was unable to pass the police department's vision test, his parents convinced him to get his embalmer's license and join the family business at age 26.
Finding embalming school "boring," David decided to leverage the family's crematorium as an entrepreneurial opportunity. He would attract business from area funeral homes with his half-priced cremations and make up for the low cost with high volume. His business plan caught on, and business boomed. Built in 1895, the Pasadena Crematorium offered only two ovens, each of which David would stuff with five, six, and eventually as many as 18 bodies at a time. As profits grew, so did David's sick ego. Dubbed "the Cremation King of California" by a journalist, David equipped his new Corvette with vanity plates reading "I BRN 4 U."
In 1986, David Sconce and his parents expanded the family enterprise with the creation of Coastal International Eye and Tissue Bank. The sole purpose of the company was to facilitate David's already-flourishing side gig trafficking organs he'd removed from soon-to-be-cremated bodies. If consent for the removals was not offered, David's mother would forge the signature of a family member. Harvested hearts, eyes, and brains were then sold on the black market for up to $95 a pop.
Later, David's cash-paid employees would tell horrific tales of "Little Hitler's" (as they called him) joy at "popping chops," his term for extracting gold teeth, which he'd sell to a local jeweler for an extra $6,000 each month. They said David would lift and carry cardboard-enclosed corpses around the facility for exercise, use a crowbar to crack open sternums, and store eyeballs in used cola cans.
The beginning of the end
Although the crematorium's ovens would eventually operate 24 hours a day, David Sconce continued to push the limits of maximum capacity. On November 23, 1986, the nearly century-old facility burned to the ground after David's employees somehow shoved 19 bodies into each of the ovens at once.
What could have been (and should have been) a career-ending calamity was no problem for David Sconce. He simply shifted operations to a metal warehouse he'd already purchased in Hesperia. Operating under a license for a ceramics factory, David cremated bodies in the facility's massive brick kilns until the fire chief's gruesome discovery in January 1987.
David Sconce's 1989 trial resulted in a five-year prison term for mutilating corpses, conducting mass cremations, and having his employees "rough up" three rival morticians. While serving his sentence, he narrowly escaped charges for the murder of the owner of a local crematorium, although David had openly bragged to his lackies that he'd slipped deadly oleander into the man's drink the day he died. At the time, the charges wouldn't stick because three toxicologists couldn't agree that oleander was the cause of death.
David ultimately served only two-and-a-half years of his sentence and was released in 1991. His sentence also carried the caveat of lifetime probation, which he violated often in multiple ways, including selling forged bus tickets in Arizona and attempting to pawn a stolen rifle in Montana (he and his parents were penniless after settling a $15.4 million dollar lawsuit out of court in 1992). When he was extradited back to California for his parole violations, David pleaded guilty to conspiring to hire a hit-man to execute yet another rival and in 2013 was sentenced to 25 years to life in prison.
The aftermath
Two books, entitled Chop Shop and A Family Business, have been written about David Sconce's escapades. The Lamb Funeral Home building in Pasadena was sold to another funeral home in the mid-1990s; when that venture failed the facility stood vacant for several years. In 2015, an LA-based paranormal investigation group suggested in a blog post that the building may be haunted, but it was eventually purchased by a light bulb distributor which in 2018 turned the second floor into a three-bedroom apartment available for rent for $4,700 per month.
On February 19, 2019, a reader of the paranormal website commented on the blog about Lamb Funeral Home that his or her mother-in-law's body was one of those mistreated by David Sconce.
"In case you were curious," the reader wrote, "in a class action suit, the mishandling of your loved one's remains is worth about $1200 a body."