Jill Muenich Joins Homesteaders as Vice President of Business Development
West Des Moines, Iowa — Homesteaders Life Company Senior Vice President of Planning and Development Kim Medici Shelquist announced today that Jill Muenich is joining Homesteaders' Planning and Development team as Vice President of Business Development. Muenich will assume her new role on April 1.
"Over the past several years, we've actively sought and nurtured future-oriented initiatives to help our customers more easily connect with consumers," Shelquist explained. "As we've grown our ability to innovate, we've identified a need for a dedicated leader to steer these efforts. Jill is clearly the right person for this role, and we are fortunate she is available at the right time."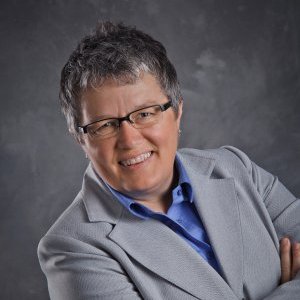 "I've known Jill for a number of years and continue to be impressed by her passion for funeral service and the pre-need profession," affirmed Steve Shaffer, Homesteaders CEO. "Her enthusiasm, coupled with a proven track record of supporting sales, will be a tremendous asset to our company and our customers."
As a member of the Planning and Development team, Muenich will work with Homesteaders' leadership to spearhead innovation efforts and implement corporate initiatives, with the ultimate goal of helping funeral professionals connect with and meet the needs of the families they serve.
"I am honored to be joining such a strong brand and innovative leader within the end-of-life planning space," Muenich affirmed. "In the past seven years, my affinity for growing the funeral profession has expanded greatly, and I look forward to continuing that journey."
Muenich has nearly three decades of experience in sales and financial services. While her most recent work has focused on the funeral space, her experience extends to Fortune 100 companies including MassMutual, Verizon and Pepsi. She has a deep knowledge of and appreciation for the funeral profession and has spent the last seven years as vice president of marketing services for another pre-need funding company.
Homesteaders Life Company, a mutual company owned by its policy holders, is a national leader providing products and services to promote and support the funding of advance funeral planning and end-of-life expenses.