Invest in Your Team and Everyone Wins! Learn How at CANA's 2019 Cremation Symposium
WHEELING, IL — Going above and beyond for your customers is only possible with a supercharged team of employees behind you. But how do you know you're hiring the right people? Is your culture conducive to their best work? What example are you setting as a leader?
Not knowing the answers to these questions could be compromising your business success. Employee turnover is costly, both in time and resources. That's why it's critical to hire the right people from the start. And investing in the knowledge and skills of your team — including yourself as a leader — is the only way to operate effectively and evolve to meet today's customer needs.
How do you do this?
Start by attending CANA's 2019 Cremation Symposium, set for February 5-7 in Las Vegas. In three power-packed sessions, leadership and staff development experts well-versed in our industry will prepare you meet these key challenges:
1) Build Your Best Team
People are your most important asset, but when poorly managed, the results can be costly. In "Building Your League of Cremationists," CANA's Jennifer Head will show how your company's culture and competencies must align with your employees to ensure superhero performance.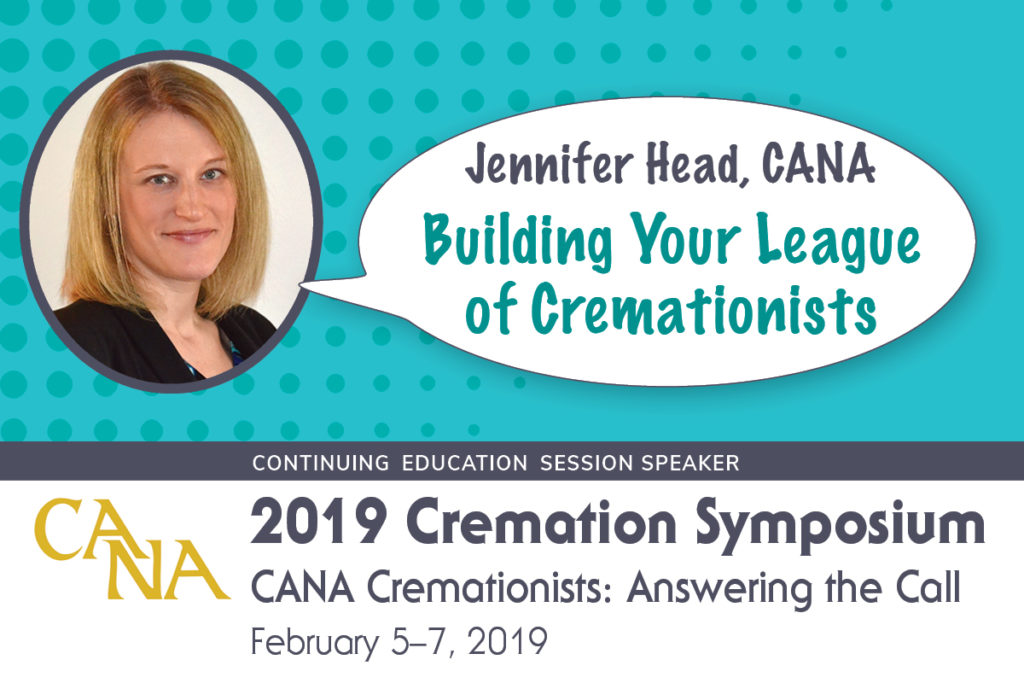 You'll leave with a job description template and an evaluation matrix, both of which will help identify key competencies needed to hire the right people as well as develop and retain existing employees.
2) Bridge the Generation Gap
To baby boomer and Gen X employers, millennial staffers can be baffling. They have much to offer, but they bring a different world view and skill set to the workplace. In "Mentoring the Next Generation of Heroes," Glenda Stansbury of InSight Books and Matt Morian and Zach Carnley, the Millennial Directors, will demystify this dynamic and make the business case for meeting on common ground.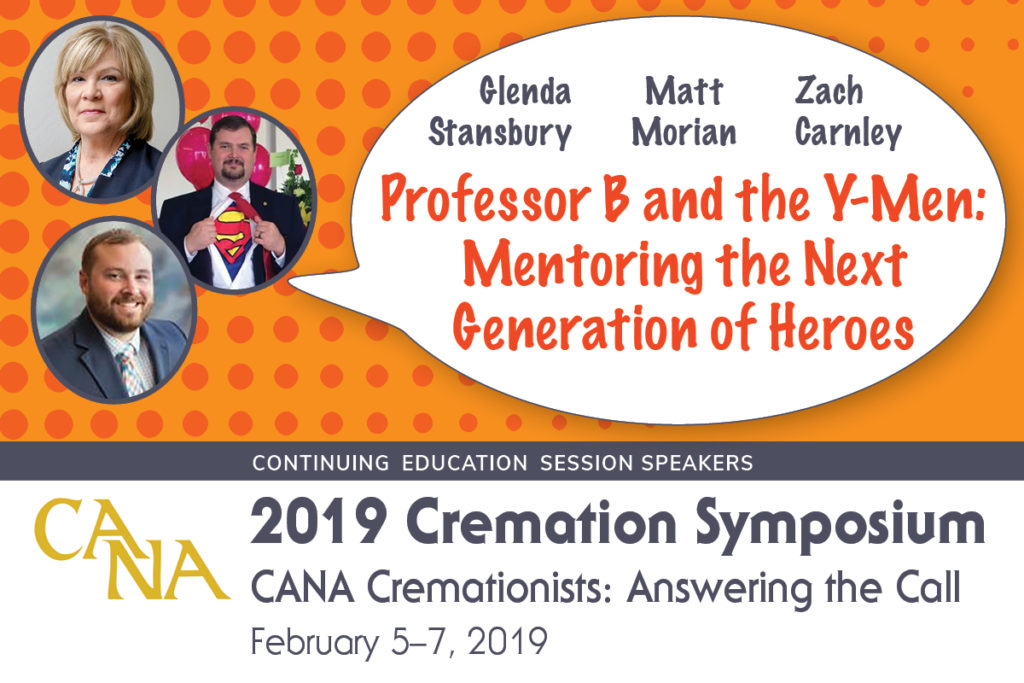 You'll leave with tactics for bridging the generational gap and tools for implementing strategies that will create an atmosphere of collaboration and opportunity.
3) Become an Empowering Leader
They say success comes from the top, and it's true. In "Choosing to be a Leader of Influence," SCI's Robbie Pape will show how the most effective leaders embrace positivity and accept responsibility for their choices.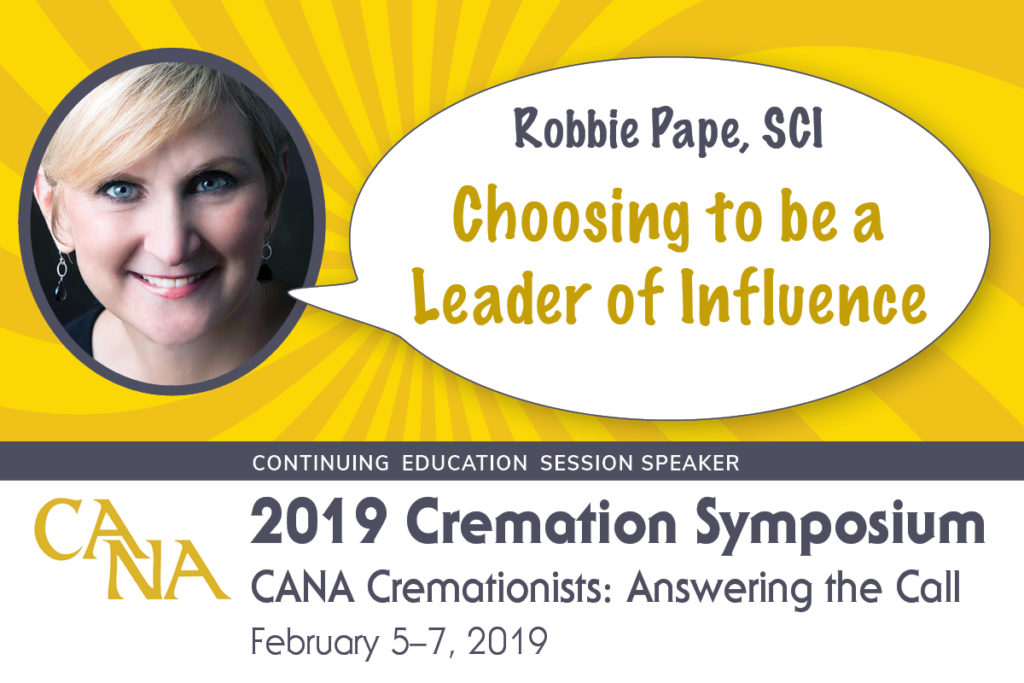 You'll leave with a game plan for making choices that are outcome-focused and benefit-driven.
The new year is the perfect time to breathe new life into your leadership and workforce strategies. Join CANA for these insightful sessions and help your team be the best superheroes they can be!
To see the complete symposium program and register, go to www.cremationassociation.org/CANAheroes.
See you in Vegas!
About CANA
Founded in 1913, the Cremation Association of North America (CANA) is an international organization of over 3,300 members, composed of funeral homes, cemeteries, crematories, industry suppliers, and consultants. CANA members believe that cremation is preparation for memorialization.