Recomposition Takes Steps Towards Legalization After Being Proven Effective, Safe, and Clean
It's not news that cremation is steadily edging out burial as the preferred method of disposition in the United States. The National Funeral Directors Association (NFDA) predicts that by 2030, only 23.2 percent of families will choose traditional burial for their loved ones. Cremation has grown in popularity for many reasons, including dwindling burial space, cost considerations, and changing consumer preferences.  
Another explanation for this shift is an increasing concern for the environmental impact of burial. Critics cite the toxicity of embalming chemicals and staggering amounts of wood, metal, and concrete as well as the excessive use of land and water to properly maintain burial grounds.
Recently, environmentalists have also begun to question the eco-friendliness of cremation. They argue that cremation still causes millions of pounds of carbon dioxide to be released into the atmosphere, even despite recent efforts to minimize emissions. This concern has given rise to the idea of alkaline hydrolysis, or "green cremation," which is now legal in 14 states and completely eliminates hazardous emissions.
A Third Alternative
Katrina Spade firmly believes that there is yet another viable, ecological alternative to burial and cremation: recomposition. In fact, she's closer than ever to bringing to fruition her dream of offering families the option of natural decomposition–turning bodies into dark, nutrient-rich soil that can in return nourish new life.
Spade is the founder and CEO of Recompose, a Washington-based endeavor that hopes to construct the first facility dedicated to human composting in Seattle. Utilizing her degree in architecture, Spade has designed a three-story vault that incorporates the decomposition process with the rituals of final disposition.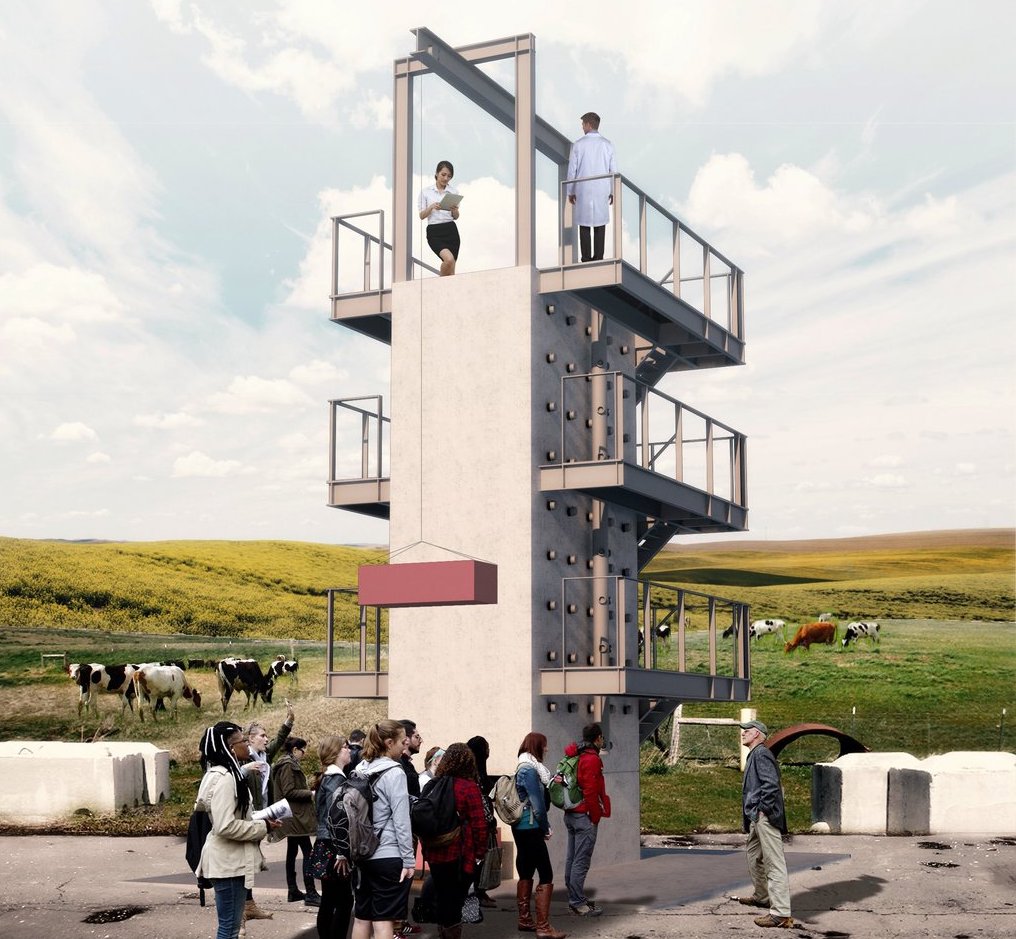 Recomposition involves placing remains into carbon-rich material, like sawdust or wood chips, adding moisture or extra nitrogen, and allowing bacteria and the enzymes they release to break down the tissue over time–usually about a few months. Each body, when combined with the sawdust and woodchips, would produce enough compost to fill a three-foot cube, some of which could be gathered by family members to use to plant a tree or nurture a garden.
Thanks to several individuals who donated their bodies to further Spade's team's research, Recompose's model has been tested at Washington State University and has been proven effective, safe, and clean.
Is recomposition legal?
Although composting has been used for hundreds of years as a means of disposal for agricultural animals, Spade is the first to come up with a plan for a functional facility and to enlist a community to push for legalization of this method as an option for humans.
Spade's effort, first known as the Urban Death Project, gained momentum with a 2015 Kickstarter campaign that raised $91,378–well over the project's $75,000 goal. Since then, the Recompose mission has gained momentum, and Spade has shared her vision with millions of Americans through features in Forbes magazine, Wired, and The New York Times. She's also gained valuable support from Washington senator Jamie Pederson, who has introduced a bill to legalize recomposition, as well as alkaline hydrolysis, as alternatives to traditional cremation and burial in the state.
Other eco-friendly deathcare practices
Human composting and green cremation are among a tidal wave of environmentally-friendly options appearing in the death care industry. More and more funeral homes are now offering "green" funeral packages, eschewing embalming, metal caskets, and concrete vaults for burial in a designated "natural" area of a cemetery. Bodies are placed into the ground encased in a shroud or laid inside a cardboard, wooden, or woven casket lined with unbleached fabric or natural bedding like wool, straw, or cotton fiber. Urns are also evolving in eco-friendliness. Models made of wood, rock salt, sand, paper, or fiber are designed to biodegrade over time or dissolve in water. One day you may even be able to opt for burial in a biodegradable pod that nourishes a sapling into a tree as your body decomposes.
A return to simpler funerals and burials is not only an eco-friendly trend–it's also economical. In fact, Katrina Spade estimates that each human composting could cost as little as $2,500. And anyone can select from a wide variety of biodegradable urns on Amazon for a couple hundred bucks or less (you'll find them in the "home & kitchen" section).
What does this mean for the death care industry? The NFDA recommends adopting green practices and stocking green products to meet the needs and changing preferences of the families you serve. As Recompose's website shares, "everyone deserves a choice when it comes to the end of life."
Article by Connecting Directors contributor Patricia Hartley