Learn 3 Ways Your Funeral Home Can Benefit from Negative Reviews Online
The Internet is rife with misinformation so it is not surprising that most people are skeptical about everything posted online. They take time to determine the authenticity of the information before they trust it. This is applicable to online reviews as well. According to recent statistics, 92% of the people looking to buy products or services read online reviews. But did you know that 80% of them specifically look for negative reviews?
Why are Negative Reviews Important?
Many business owners don't know that they can benefit from negative funeral home ratings. They go out of their way to avoid them, but it's a good idea to strike a good balance between both options. Recent surveys reveal that 98% of customers are more likely to trust reviews if there is both positive and negative feedback.
Customers believe a good mix of good and bad feedback gives them a more balanced perspective regarding a service. They consider negative reviews to be a very important aspect of their purchase decision.
Reevoo insight research in 2013 indicated people suspect censorship or faked reviews if there is no bad feedback. Negative funeral home reviews provide a great opportunity to improve your funeral home's reputation and earn customer trust. Customers who read bad reviews are 67% more likely to convert.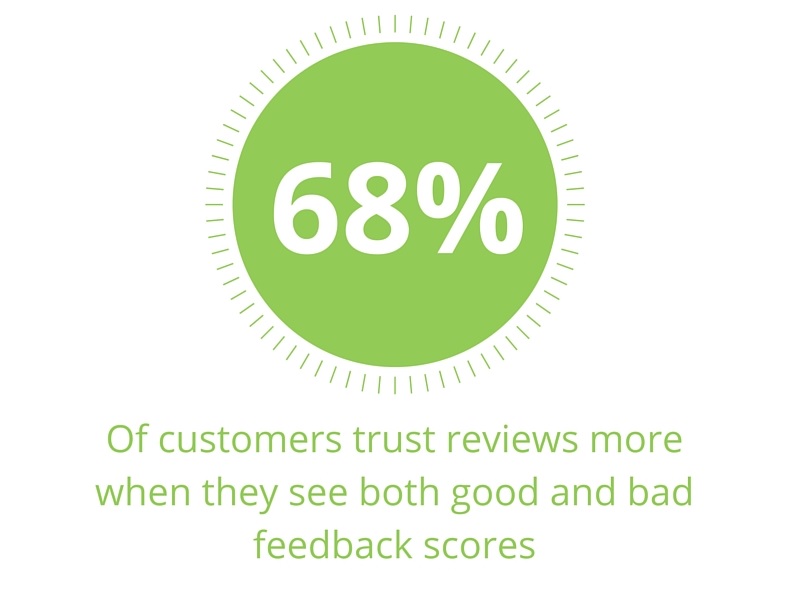 How Can You Benefit From Negative Reviews?
Negative reviews don't provide benefits on their own. The benefit comes from your response to this feedback. How you handle customer complaints and dissatisfaction can have a big impact on your company reputation. Here's a look at how you should respond to these reviews:
1. Respond Personally to Negative Funeral Home Feedback
It is tempting to ignore negative reviews entirely, especially if they seem to be frivolous. Funeral homes often face negative reviews based on emotion rather than rational thought because this is a trying time for most customers.
Instead of ignoring the matter, take the time to respond personally. Read their review carefully to understand their concerns and address every point in your reply. This shows the customer that you truly care about their experience. They will be more willing to forget a poor experience if they're treated well and heard when they point it out.
2. Apologize Sincerely
Apologize sincerely and compassionately. Even if you feel you haven't done anything wrong, the customer has had a bad experience and that needs to be addressed carefully. Ask them for a second chance to have their business and offer an incentive if needed.
There are many incentives that can appease customers without affecting your bottom line. You can offer them discounts on future service, free pre-planning services, and other such incentives.
3. Ask Them To Leave Another Review
Once the situation is resolved to the customer's satisfaction, ask them to leave another review or a comment on their previous review. This shows visible progress to other prospective customers. They can see you go out of your way to ensure the customer is satisfied. This will earn their trust and draw their business.
As you can see, negative funeral home ratings aren't a bad thing if you know how to handle them. How has your organization handled negative reviews in the past? Tell us in the comments!