15 Iconic Funeral News Stories Shaping the Future of Death Care
The death care industry is facing massive changes in the first half of the 21st century – The decisions we make now will have a massive impact on the path forward. From social ideologies like the green movement to iconic stock plummets foreshadowing the future, to scholarly journals reporting on funeral industry regulation… we have collected the most important funeral news stories of the last decade to illuminate the next decade.
15 Funeral News Stories Shaping the Future of Death Care
1. ReImagine End of Life: Death Movement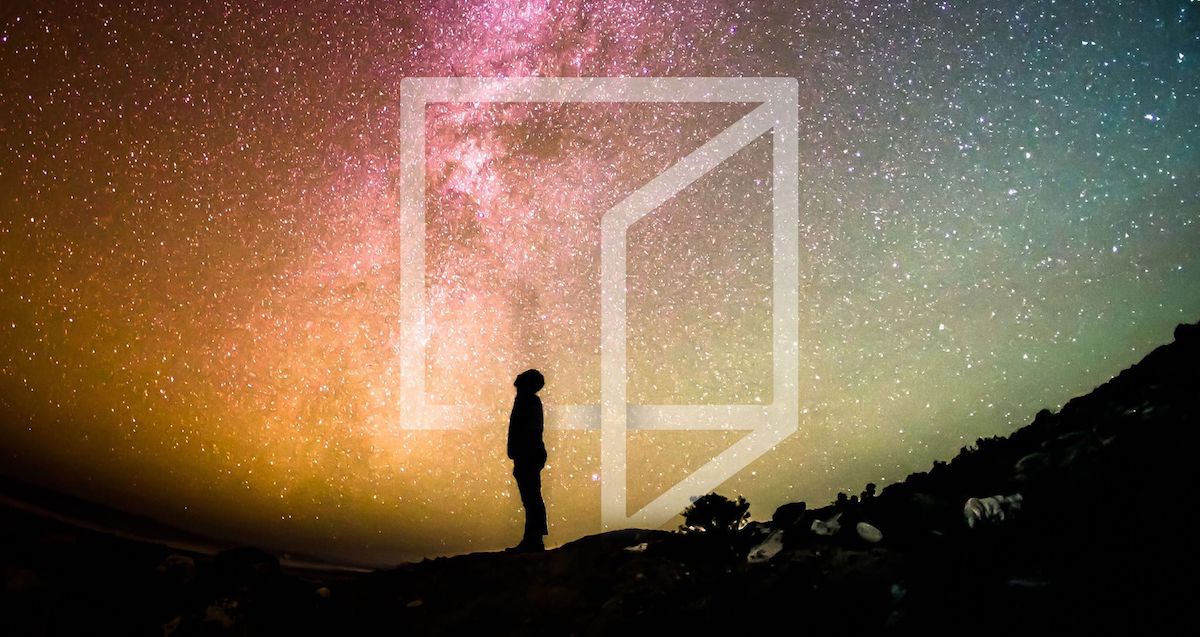 Is the death care industry missing the death movement? ReImagine: End of Life began in 2016 with 30 death-themed events, it has since grown into a massive force with 7,000 non-industry attendees over 100 events at their San Fransisco conference and even more are expected in their upcoming events in New York City, NY, and Cleveland, OH. This is the first time in U.S. history that we are seeing significant amounts of people wanting to learn more about mortality, grief, and death. The events range from grief comedy shows to demonstrations on home funerals, to pre-planning seminars. What's remarkable about this conference is that the death care industry is largely absent from the conferences and if the big players continue to ignore the movement it could have catastrophic repercussions on the industry at-large.
You can read more about the Reimagine San Fransisco event here.
2. Cremation Rate Passes 50%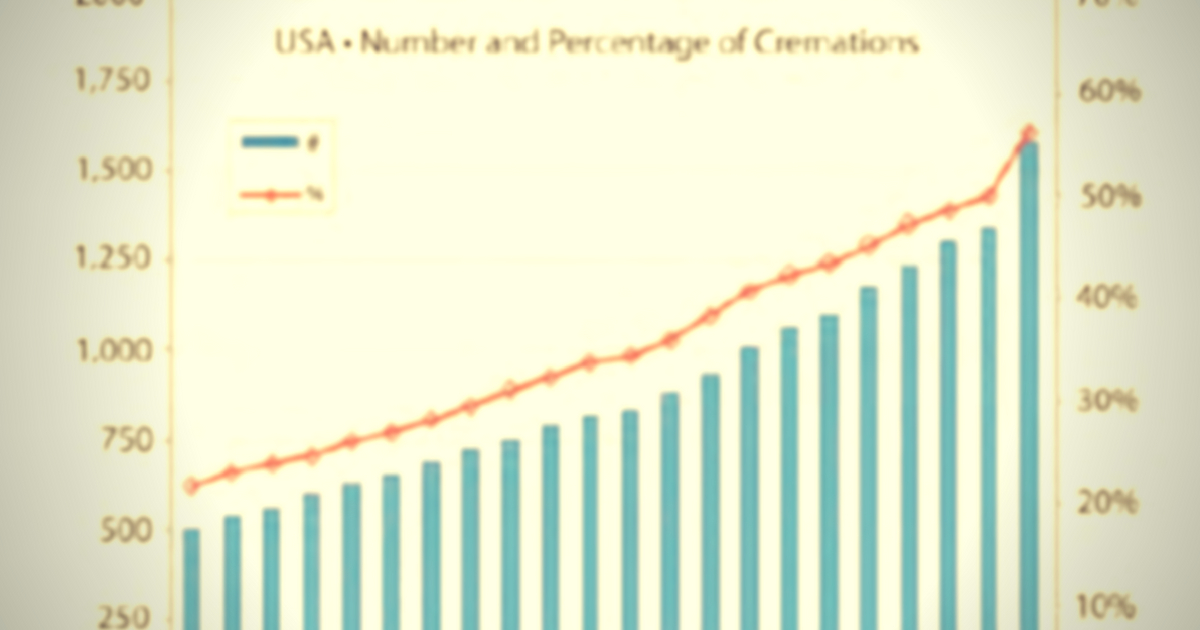 We all knew this was coming… CANA cremation statics Report declared that we officially cremated more people than we buried in 2016. This iconic funeral news comes after the cremation rate increased 25% over the past two decades – that is an ideological cultural shift on a massive scale. When looking at England's 75% cremation rate and Japan's 99.9% cremation rate, the practice will continue to gain traction in the United States.
What does this mean for the funeral industry? The average burial costs $8,500 and average cremation costs $1,500, which means funeral homes are rapidly losing revenue and need to innovate. It appears that there is going to be a significant restructuring of funeral home business models over the next decade – in an industry that loathes change…
Read more about the highlights of CANA's 2017 Cremation Statistics Report here.
3. "Disrupting Death Care Papers" published
The Disrupting Death Care papers where published in early 2018 slamming the formal structure of the death care industry from the protectionist legislation put in place in the early 1900s to the current laws around funeral home regulations. The papers put into perspective the gross scope of public manipulation and outline the protectionist web that has been spun over the last century by Big Death. This is the first time the full scope of the problems have been credibly compiled in a single series of documents.
Read about the Disrupting Death Care papers and download them free in our previous funeral news story here.
4. The Green Movement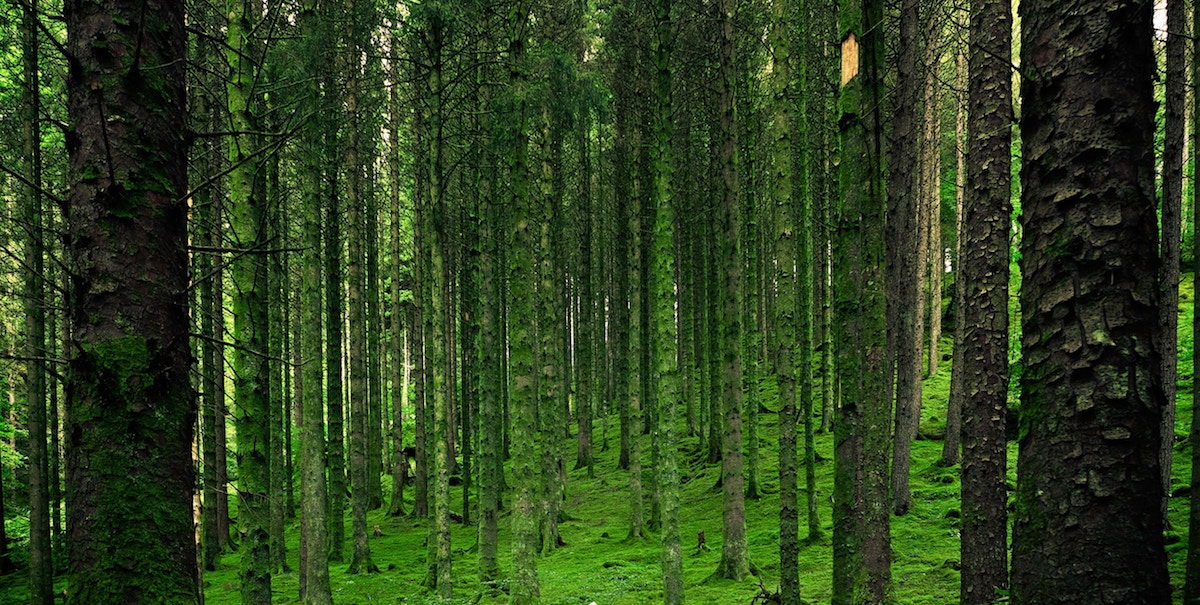 In 2015 Bios Urns exploded the Internet with their cremation urn that grows a tree. It sent the minds of people around the world dancing with the beautiful ideas of being a tree when they die. Bios did not invent this idea, but they brilliantly popularized it, and it is now often talked about as a preferred resting place for millennials who are currently buying urns for their parents and grandparents. There are hundreds of eco-friendly urns available now and you can see our favorite 5 in the free eBook download.
Burial has also been affected by the Green Movement with the renaissance of the Natural Burial in popular culture. There are more resources than ever before teaching the public about home care for our dead and natural burial with eco-friendly materials.
To learn more check out our interview with Elizabeth Fournier author of the Green Burial Guidebook HERE
5. Bryson Tiller makes Cremation Sexy in Crazy Thoughts Hit Song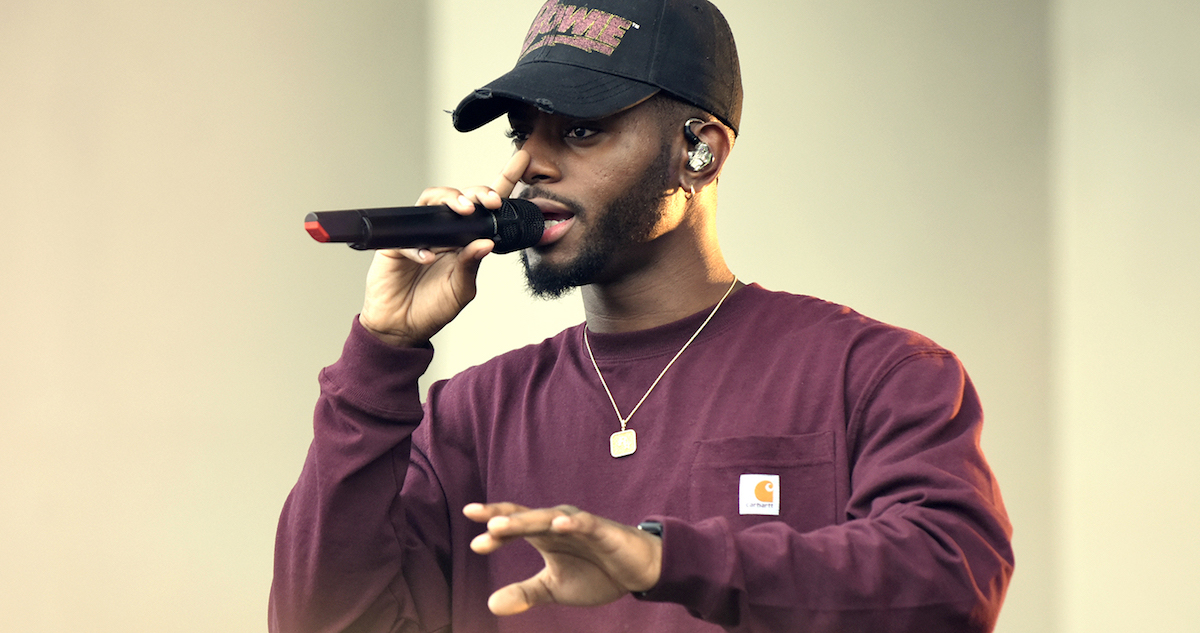 Burial rituals have been mentioned in pop music throughout the last century referencing the romantic bits of death – the beautiful wood caskets, crafted granite headstones, and slow descent into the ground. Cremation has had a harder time in pop culture because it was until recently a non-consensus practice and social risky to publicly support. In summer 2017 Bryson Tiller, featured in DJ Khaled's song Crazy Thoughts, gave cremation its first major hit pop-song debut with the line:
F*** you 'til you're burned out, cremation.
That line has been played in homes and nightclubs more than a billion times since its release – and you better believe it's influencing its 20's and 30's listeners.
Not your typical funeral news… but an insanely important moment for cremation. Listen to "Crazy Thoughts" and read more about the song's effect on our decision to cremate here.
6. Alkaline Hydrolysis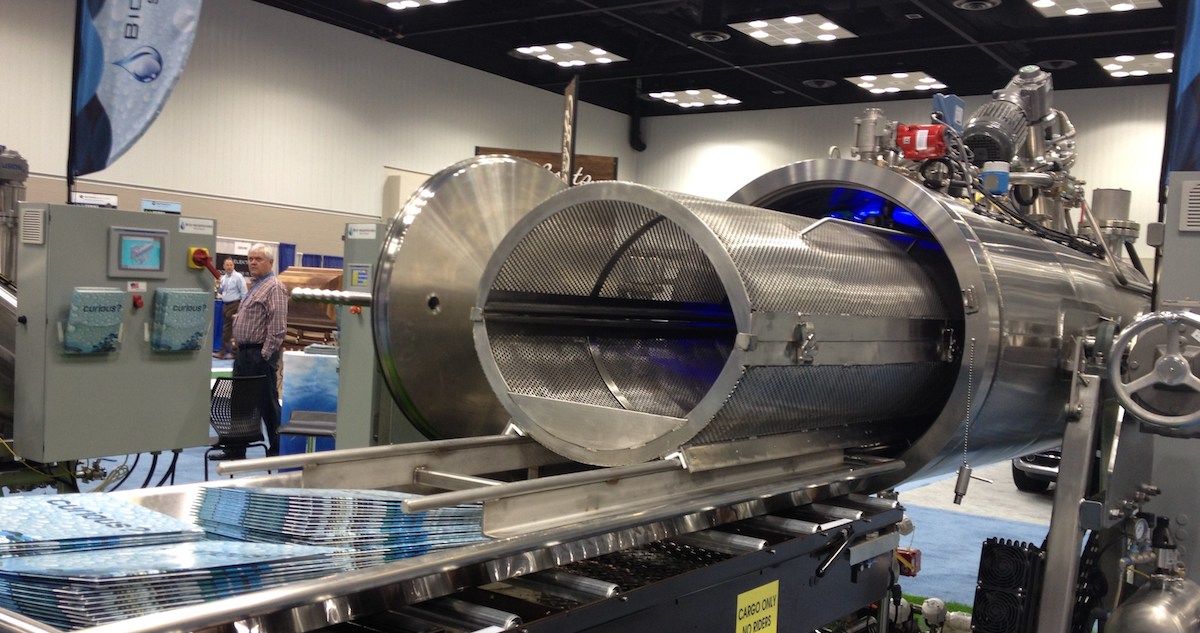 Alkaline hydrolysis is an emerging method of final disposition of human remains that is more environmentally friendly than cremation and uses a mixture of water and lye to break down a body into its chemical components. Essentially, rapidly decomposing the body using water. The process, also referred to as aqumation, biocremation, flameless cremation, or water cremation is legal 14 U.S. states and growing.
With the recent trends in environmental consciousness combined with rising cremation rates, alkaline hydrolysis has the potential to take a major part of market share from traditional cremation. Sam Sieber of BioResponse Solutions reports that, "When Aqumation is available as an option, families will select it 80% of the time over traditional cremation for about $500 more."
Its major challenge is cultural adoption and states are legalizing it as their citizens develop a desire for the process. Recently, California Congress voted overwhelmingly to authorize water cremation in the State is 2017 which was a major step forward for the practice. Read about the California vote here.
Read about the California vote here.
7. Social Media
Possibly the biggest change to advertising over the last 15 years has been the popularization of social media. It has not only completely changed where we advertise, but also how we communicate. For funeral homes using social media effectively, it can be an incredibly lucrative endeavor. Our sister company DISRUPT Media specializes in social media marketing, and our client Adam Strahan, Owner of Lumberton Family Funeral Home, reported:
"Our partnership with DISRUPT Media has been huge for our funeral homes. They have helped us forge stronger community relationships, gather positive reviews and drive over $200,000 in Preneed sales from Facebook leads in just 90 days."
Want to learn more about how we can generate more calls and revenue for your funeral home? Click here to learn more.
8. Funeral Crowdfunding
The concept behind crowdfunding is simple: It is easier to collect $1 donations from 100 people than it is to collect $100 from a single person. Kickstarter popularized the online crowdfunding model in the last decade, and the platform now accounts for 4x more creative-project funding than the U.S. National Endowment for the Arts. In 2017, over $600 million was pledged on Kickstarter. This success in the arts has spilled over into other categories like investing, vacations, college, and funerals. 
One of the biggest challenges that funeral directors report is not getting paid by financially struggling families and Crowdfunding is an effective way to both collect funeral costs and offer a positive service for your clients. Read more about funeral crowdfunding in our interview with FuneralFundMe founder Kate MacDonald HERE.
9. Funeral Homes That Look Like Event Centers
As attitudes about death change and a new generation of funeral planning kids start to emerge, the face of death care is changing too. There is less interest in traditional burial and death rituals, there is a distaste for the somber atmosphere of funeral homes, and there is a prevailing "life celebration" outlook on memorials. These changing family desires have lead funeral homes into new unchartered territories including a modern decor facelift, event-friendly spaces, and even bar service.
The event center trend is here to stay and its rise in popularity has been covered in dozens of funeral news outlets. You can read about how one Twin Falls, ID funeral home made the transition and increased revenue. Learn more about this funeral news trend here.
10. Robot Funeral Director
In 2017 a robot funeral director named Pepper was introduced by Nisseito. The goal was to create a concept robot to lead Buddhist funerals when a priest is unavailable.
Reuters Reported: The funeral robot could step in when a priest was not available. It also cost less at 50,000 yen (about $450) per funeral compared to more than 240,000 yen ($2,200) for a human priest.
Although Pepper is not likely to take your job anytime soon, the concept robot sparked a discussion of the essential, unique, and valuable aspects of being a funeral director. By bringing the future into the present, Nisseito forces us to consider what the landscape of the funeral industry might look like in just 5 or 10 years down the road. Read our Predictions here…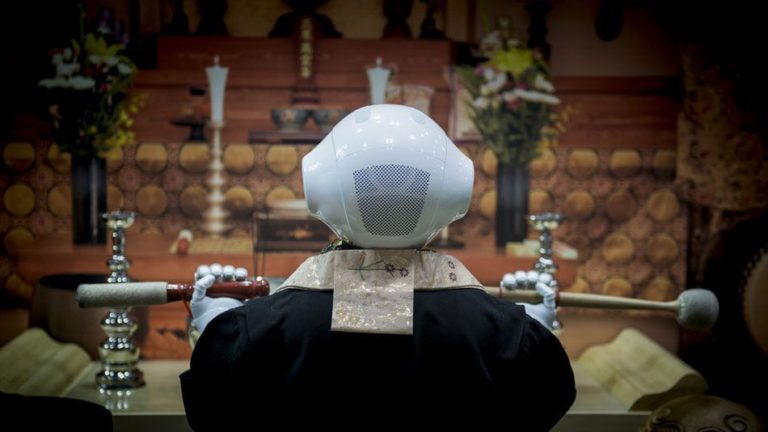 11. UK Dignity Shares Crash 50%
In one of the biggest unrecognized funeral news stories of 2018, Dignity, the largest publicly traded funeral cooperation in the UK, saw a 50% plummet in stock price in early 2018 after warning shareholders that their 2018 reports would be far under expectations.
Reuters reported that "Shares in British funeral services company Dignity (DTY.L) lost half their value on Friday after it warned results for 2018 would be substantially below market expectations as it is forced to cut some of its prices."
Dignity, which has close to 800 funeral locations and operates 44 crematoria in the UK, said it was in talks with the government to regulate the funeral industry and ensure customers are not "misled into accepting below-par service and standards." This kind of request for regulation is irresponsible, implying that consumers are not intelligent enough to make their own funeral decisions and side-steps taking corporate responsibility for the failure.
With a cremation rate of 76%, the UK is functioning in a marketplace that looks like what the U.S. market will look like in 10-15 years. American Big Funeral should be watching the next steps of the UK industry very carefully because they just might be glimpsing at their own future.
12. AAMI Cheating Scandal
In March 2018 a massive exam cheating scandal was unearthed at the prestigious American Academy McAllister Institute of Funeral Service in New York City. In the center of the charges was the president of the institute, Mary Margaret "Meg" Dunn accused by the New York State Health Department of running a scheme to obtain questions from National Board Exam and distributing the answers to hundreds of students preparing to take it over 5+ years. Seven additional unnamed teachers have also been charged with "engag[ing] in a widespread conspiracy" to game the exam. As a result, the Conference of Funeral Service Examining Boards invalidated the passing scores of more than 300 AAMI graduates in 15 states for allegedly sending or receiving emails revealing test secrets.
News of a cheating scandal at "the Harvard of Mortuary Schools" has shaken the industry both from within and from the outside. The news made national headlines adding to the mounting distrust that the public has with the funeral industry. We will see ripples of tighter regulations, shifting education requirements and more public skepticism for years to come.
13. The Funeral Rule
In 1984 the Federal Trade Commission enacted The Funeral Rule which put in place a variety of consumer-protecting regulations. The most talked about the rule is the requirement that all funeral homes offer a general price list of service to all customers.
Recently the FTC is reviewing adding to the Funeral Rule a requirement for funeral homes to post their general price lists online. This idea has been met with major criticism from funeral industry professionals who argue that posting prices online will not do anything additional to help customers. Find out more about the online prices debate here.
14. Eterneva Memorial Diamonds Succeeds Without Retail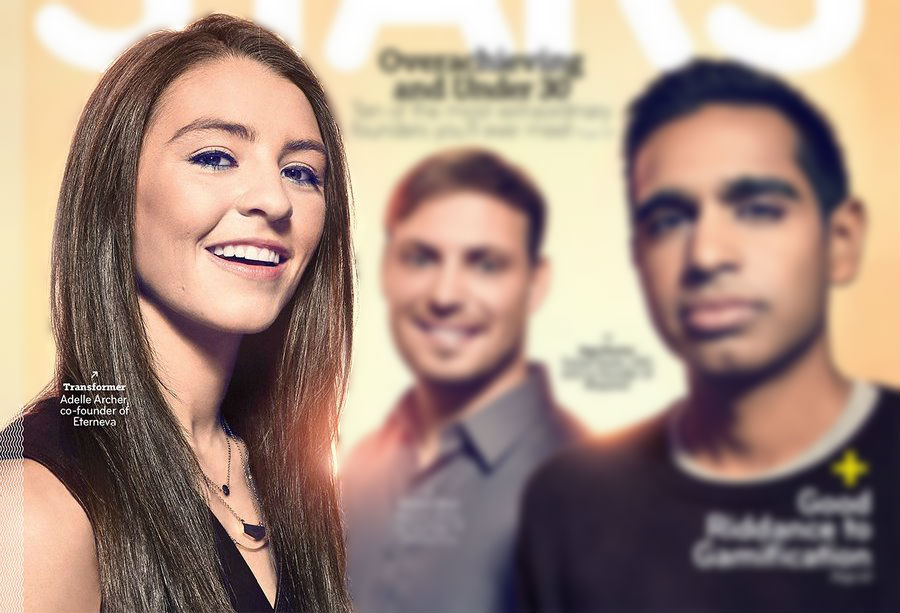 Eterneva's 27-year-old founder, Adelle Archer was featured on the cover of Inc. Magazine in May 2018 to much surprise of the death care industry. Why had no one in the industry heard of a company that is projecting $2M revenue in memorial product sales in 2019? Because Eterneva is operating 100% outside of the funeral space using direct-to-customer digital marketing to sell its products. This exposes a massive vulnerability for funeral homes already struggling for additional revenue streams. Eterneva is just the first company of many to come who are forming their own markets outside of the death care space because the model is insular and outdated. Read about how Eterneva got the attention of one of the largest business magazines before traditional funeral news outlets in our article here.
15. Funeral Home of the Future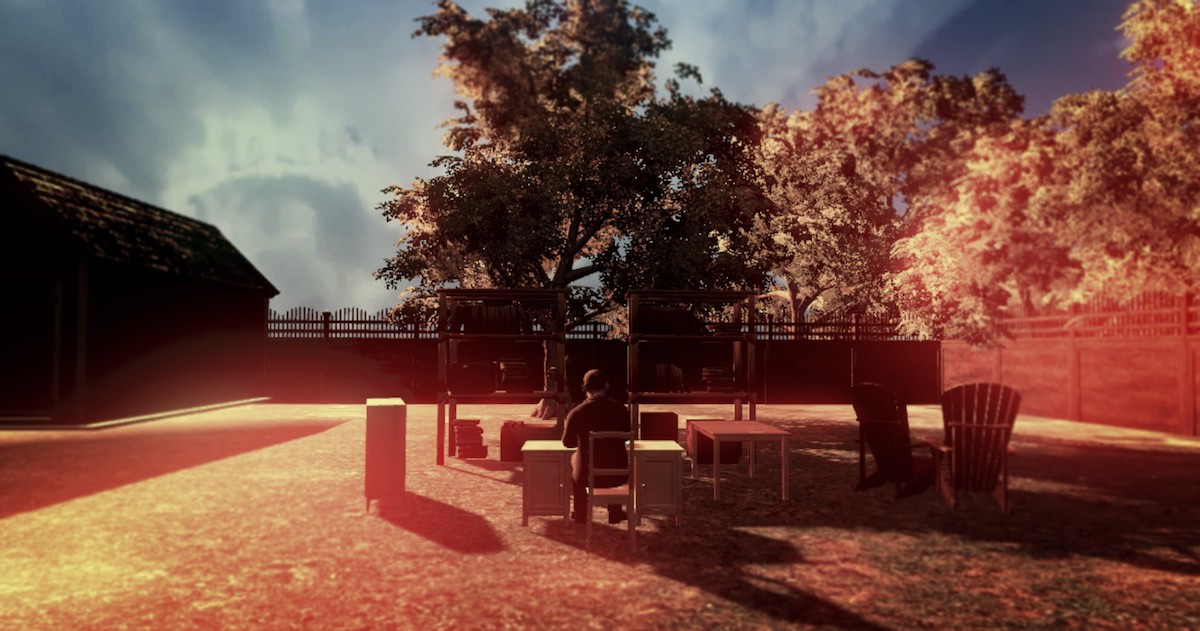 Barcia-Colombo launched The Hereafter Institute, a fictional futuristic funeral home, with the support of the Los Angeles County Museum of Art's Art + Technology Lab which granted the artist upwards of $50,000 to build the concept-future of death care. The Hereafter Institute offers a variety of concept services including online identity data preservation, interactive memorial keepsakes, and virtual reality visitation experiences.
Although Barcia-Colombo's creation may not actually be the future of death care, artwork like this asks us to consider how close to reality some of these features actually are. Additionally, the work forces us to think about what the real future of death care might look like so we can take actions to help shape a beautiful future. No doubt, the millennial's are going to shake things up. Read more about the Hereafter Institute here.
Have a funeral news story that you think should be included on this list? Comment to let us know!