7 Emerging Life Celebration Trends Being Demonstrated at Reimagine 2018
Reimagine: End of Life kicked off in San Francisco this week and expects upwards of 7,000 area residents to attend. The funeral industry at-large is sparsely represented in the over 100 events taking place, but we are very excited to see Seven Ponds and Final Passages who have planned an enlightening presentation demonstrating 7 emerging life celebration trends.
Cover Image Credit: Aya Brackett Photography
This afternoon of powerful demonstrations invites participants to immerse themselves in a wide range of emerging practices and rituals around end of life including learning about the death doula, natural death care, shrouding, and memory celebrations. Attendees will have the opportunity to join in any of the 20-minute demonstrations and discussions throughout the afternoon. Some demonstrations will be interactive or illustrative while others will offer an opportunity for attendees to create something personal to take with them. All materials for participants to engage in various rituals will be provided free of charge.
Click Here to RSVP for this Free Event Saturday, April 21, 2018, 12:30 PM – 4:30 PM in San Francisco
Suzette Sherman of Seven Ponds explained to Connecting Directors the inspiration for a program about memorialization and dying rituals:
"As a culture we don't talk about death, so no one knows what to do when a death takes place. Largely people are unaware of the new changes and options now available to them at the end of life. Our cultural perception of death is currently shifting from that of the macabre of the past to one of a natural part of life that it should be. There is a grassroots movement taking place where families are taking control – or should I say we are owning our death experiences. With this movement a variety of beautiful and loving contemporary rituals are emerging to help both the person dying, as well as the family members, to have meaningful end of life experiences. We are a culture that embraces rituals at birth, graduation and marriage, so why not at the end of life too? Dying is as profound as all stages of life."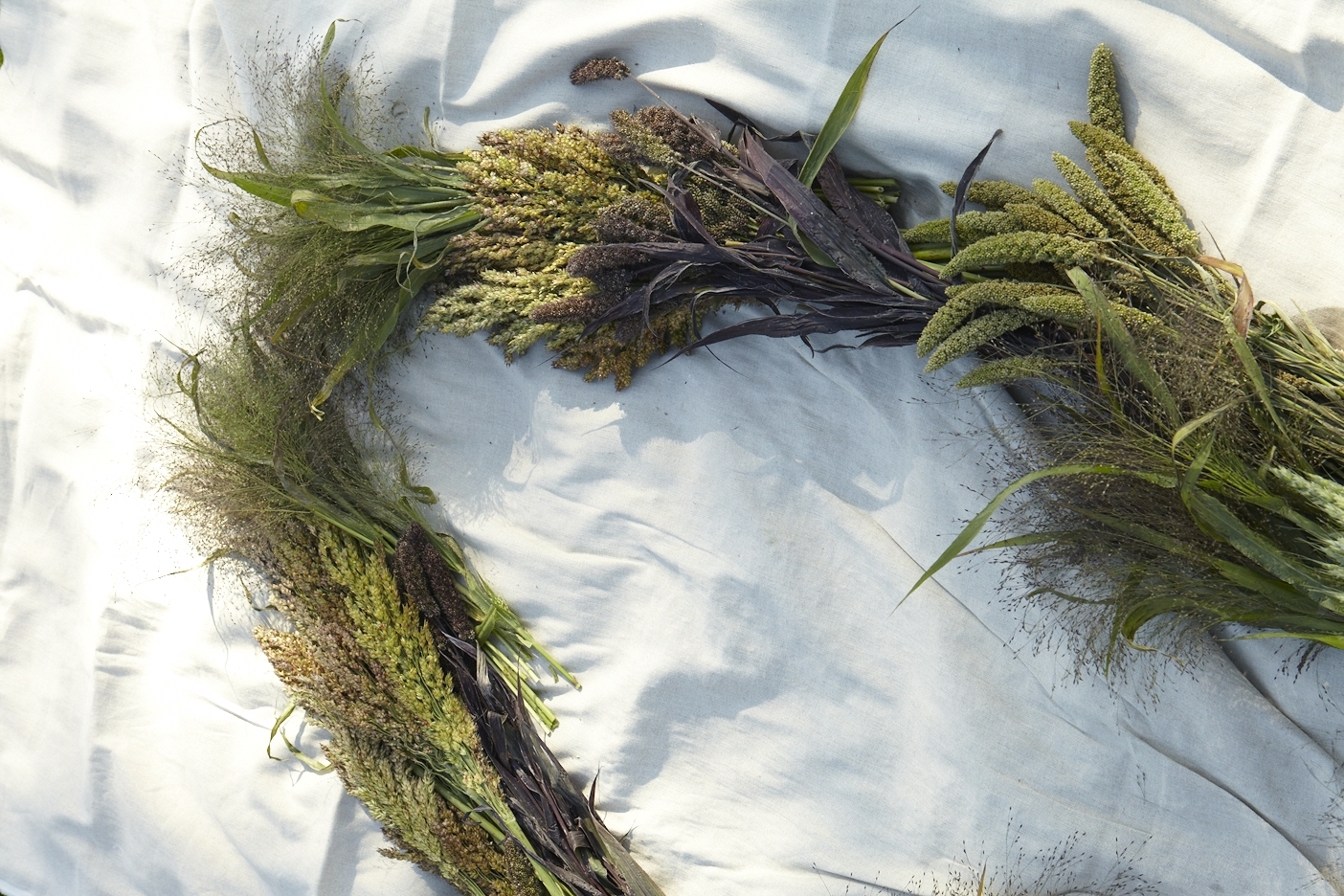 1.  Loving Heart Will
The first presentation is focused on the creation of a heart will, a modern version of the ethical will which is a 3,500-year-old Judaic tradition. The heart will is a beautiful letter exposing of a person's values, life lessons, forgiveness, and love to their survivors. It is a tradition being revived and Sally Shannon, an end-of-life planner at Threshold Coaching and Consulting, will discuss the history, meaning, and types of heart wills and present tools to create one. She will guide participants as they create their own heart will on site.
2. End-of-Life Doula
The end-of-Life Doula is transforming the rituals of dying and remembrance. The practice that was until recently a strange fringe practice is increasingly becoming destigmatized and mainstream. This presentation led by Henry Fersko-Weiss will present an overview of the philosophy and spirit of service that underpins doula care, along with the various grounding tools and techniques that give comfort and meaning at the end of life. Additionally, Fersko-Weiss will perform a live demonstration of a ceremony of blessings that honors a persons last breaths and reflects on how their life has touched the lives of others.
Henry Fersko-Weiss is the executive director and co-founder of the nonprofit International End of Life Doula Association (INELDA). He was the first person in the U.S. to create a doula program at hospice. His book: Caring for the Dying: The Doula Approach to a Meaningful Death, was listed by the Library Journal as one of the best books of 2017.
3. Home Funerals
Another emerging trend is families distancing themselves from traditional funeral home memorial rituals for the intimate home funeral. Caring for your own dead can be the ultimate expression of love, respect, and closure. The information surrounding death outside of the funeral home is vague and difficult to find, so Jerrigrace Lyons and Holly Blue will be presenting a hands-on demonstration of ways in which families can honor their dead in their own homes. They will touch on the laws and logistics involved with home funerals, and demonstrate the deeply moving process of natural death care: the ritual of bathing, dressing, and preserving the body to lie in honor for a home funeral.
Jerrigrace Lyons of Final Passages is a pioneer in the field of home funeral guidance, having facilitated hundreds of family-directed home funerals. A minister, death midwife, home funeral guide and reiki master, she co-authored the book Creating Home Funerals. She has been featured in the NY & LA Times, Wall Street Journal and appeared on POV/PBS.
Holly Blue Hawkins is the founder of Last Respects Consulting, an organization that helps individuals put their end-of-life matters in order. She also founded the Integral Thanatology Institute, which offers comprehensive education for death care practitioners. Holly Blue also has hands-on experience in tahara, the sacred Jewish ritual of preparing the body for natural burial.
4. Green Burial
Green Burial (or Natural Burial) is an increasingly popular option lead by the Green Movement, promoting environmentally conscious living. According to the Green Burial Council, green burial focuses on burial methods with "minimal environmental impact that aids in the conservation of natural resources, reduction of carbon emissions, protection of worker health, and the restoration and/or preservation of habitat. Green burial necessitates the use of non-toxic and biodegradable materials, such as caskets, shrouds, and urns. Connecting Director's recently published a related eBook called "Top 6 Eco-Friendly Cremation Urns"  available for free download here.
This demonstration lead by Marcus Valera will teach attendees about what a modern-day green burial consists of and explore the practices and rituals involved in the Jewish tradition of natural burial. He will discuss green burial rituals, and lead participants in creating a ritual of their own by offering a personal gift in memory of someone they loved.
Formerly at Fernwood, the Bay Areas first green burial cemetery, Marcus Valera has had many years of experience working with families to facilitate their choice of natural burial. He has helped families with the complete green burial process, from preparation of the body, the use of green burial products and the final ceremony.
5. Cremation Rituals
Even though cremation is now the most popular end of life option in the United States (according to this recent CANA cremation statistics report) how it works is surprisingly mysterious for the average person. This presentation given by Ryan Laplant will demystify cremation answering basic questions about the process like "What do cremated remains look like?" and dig deeper into the details of the now common practice. Laplant will also speak about the practice of witnessing a cremation and discuss rituals for scattering a loved ones ashes. Participants will have the opportunity to decorate a cardboard cremation container.
Ryan Laplant is a licensed funeral director and an experienced Bay Area crematory operator. He currently oversees all cremation operations at Pacific Interment.
6. Memory Celebrations
Another emerging trend in the death care is the hyper-personalized memorial rituals, objects, and services to remember loved ones. Melissa Goldman will walk participants through a variety of end of life celebrations and discuss how she works with families to create personalized celebrations that reflect the beliefs and values of the person being honored. Melissa will then direct the audience in a beautiful on-site memory ritual.
Melissa Goldman Moore is a certified Life-Cycle Celebrant who provides services through Returning to Ritual. She is also a Transformational Coach and a facilitator with Veriditas, an international organization that trains labyrinth facilitators and educates the public as to the benefits of a labyrinth and walking meditation as tools for spiritual healing.
7. Healing with Music
Music speaks to our soul and the right music can be deeply comforting in times of remembrance and grief. Live music at each step of the end of life process is quickly becoming a life celebration trend. These events showcase 2 instruments and sounds that inherently speak to us on a visceral level in times of pain. Their sound carries us, even if just momentarily, to a place of comfort, confidence, and strength when we are feeling at our most hopeless.
Healing Harp Music with Labyrinth, by Portia Diwa & Diana Stork
First, Portia Diwa and Diana Stork will play peaceful, gentle music on the lever harp, demonstrating its ability to lift the spirit, ease anxiety and lessen emotional and physical pain. Attendees will walk a 24-sq-ft labyrinth accompanied by Celtic and Medieval harp music, creating a sacred space for remembrance and celebration of life.
Portia Diwa is currently the Healing Harp Clinical Supervisor at the Institute for Health & Healing at California Pacific Medical Center. Portia also provides harp therapy at the bedside for patients who are seriously ill or at the end of life.
Diana Stork has performed for labyrinth walks for over 25 years at Grace Cathedral. She is the founder and director of the Festival of Harps concert series and the Bay Area Youth Ensemble. Years ago, Diana worked with Dr. Elizabeth Kubler-Ross, which inspired her to play for hospice, cancer centers, and people with HIV/AIDS.
Hang Drum at the Bedside, by Deb Grant
In the second performance, Deb Grant will introduce you to the hang drum and explain how she has used her music to bring families together, helping them form meaningful connections at the bedsides of the dying. She will also discuss how her music can help alleviate pain and mental suffering, and how she uses sound to explore themes that provide meaning at the end of life. She will play the hang drum to illustrate how music speaks what is inexpressible in words.
A two time cancer survivor, Deb Grant has been a licensed Clinical Social Worker since 1999. She has a masters degree in social work with an emphasis on expressive arts, which led her to become a hospice social worker 12 years ago. Deb has sat with hundreds of hospice patients exploring the possibilities of solace, guidance and peace in her music.
—————————————————————————————————–
Sherman believes this is a pivotal moment for how we approach death and dying as a culture and she's leading the movement with this program at Reimagine. Sherman explains:
Just like birth and sex of the past we are now culturally beginning to openly talk about death. The cremation rate is 97% in Marin county which reflects the epicenter of changing attitudes about death. National statistics show people want to die at home and now with home funerals advancing, people can legally have a service with the body at home too. They can fully own their death experiences. This event will help people to witness actual rituals taking place to understand how beautiful, meaningful and loving an experience end of life can be.