2 Business Visionaries Explain How to Sell Memorial Products
Last week, I got an unbelievable opportunity to speak with two modern business thought leaders about selling memorial products – a topic rarely (maybe never…) discussed by silicon valley elite. The duo's response to my business called Lifeware, which turns cremated remains into ceramic design pieces, was a roller coaster of emotions concluding with a strategy for selling that I didn't expect.
Gary Vaynerchuk is a 4-time NYT Best Selling author, CEO of VaynerMedia, an investor in Twitter, Snapchat, Uber & Venmo. He has built his massive online brand as a blunt, enthusiastic, and outspoken thought leader for everything business and marketing. Each week, Vaynerchuk hosts the #AskGaryVee Show on Facebook Live where he invites other brilliant entrepreneur guests to help answer viewer questions. Last week, Tony Conrad was his guest. Conrad is founder at About.me and a partner at True Ventures, a venture capital firm with investments in WordPress, MakerBot, and Blue Bottle Coffee (which, last week, sold a majority stake to Nestle for close to $500 Million).
Vaynerchuk and Conrad called me last week to answer a question about a challenge I've been facing while growing an upcoming memorial product company. The conversation begins with a hilarious meltdown because no one told them the topic and… you know… death work gets reactions. Vaynerchuk responded, "I am fired the fuck up right now to hear what's going to come out of your mouth."
Here was my question: "I've identified the path to scaling Lifeware as funeral home retail, but the homes are reluctant to show products even with a proven sales online and in retail. How can I get more homes to come on as partners?"
You can watch the full conversation below.
3 Tips for Growing a Memorial Product Business From 2 Millionaire Investors
Don't Use Funeral Home Retail to Grow
Conrad lead the conversation saying, "I normally don't like businesses that are dependent on other businesses to be successful." This point is because of business security. The most extreme example of why this is a problem can be seen in the issue that many Wal-Mart vendors face. If you rely on a major distributor to push your product they have the upper hand to squeeze your wholesale prices down. This is because the distributor knows that they are 60% of all your sales and without them, you would go out of business. Other problematic areas include inconsistent branding and presentation, and "owning" your customers to encourage repeat sales.
Conrad suggested instead that I focus on direct marketing through watching obituaries and databases. A Business-to-Customer approach to growth.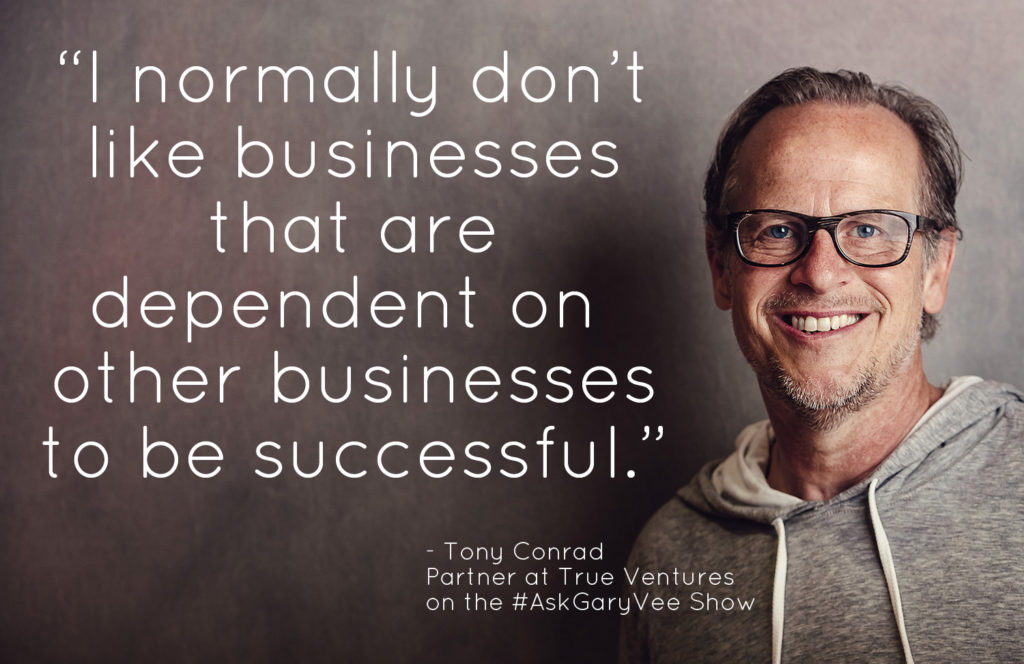 "If you are dependent on funeral homes they are going to be slow adopters, the economics aren't clear for them, they are gatekeepers, they are traditional, they are worried too much to offend, they are not going to be innovative, you're going to get nobody…. The 17 people that are progressive that have the kid coming in that wants to do something different." (a back-and-forth from Vaynerchuk and Conrad)
Play to The Ego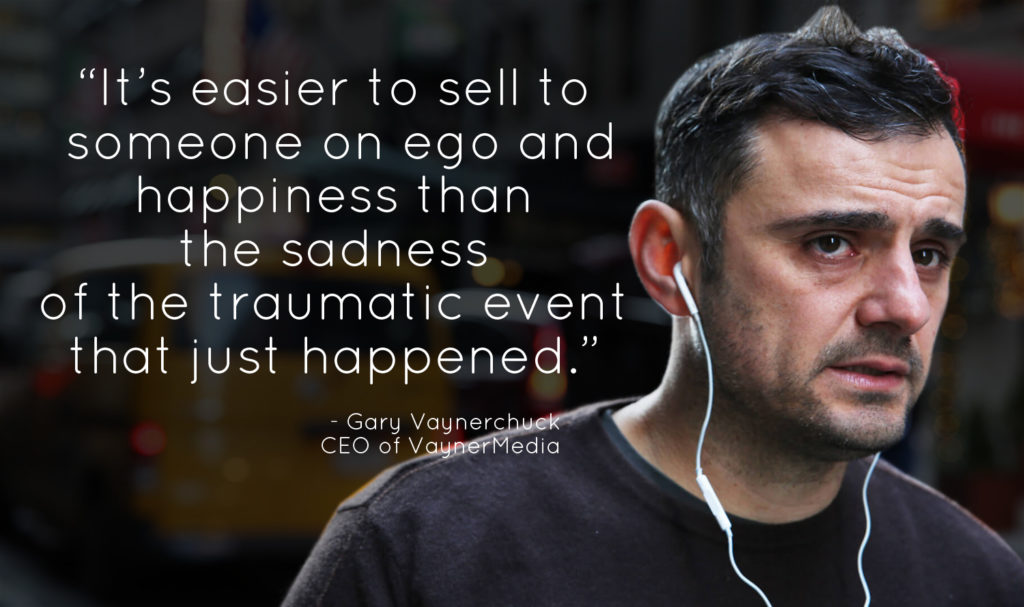 Vaynerchuk was an advocate of partnering with pre-planning businesses such as Lawyers and will platforms saying, "It's easier to sell to someone on ego and happiness than the sadness of the traumatic event that just happened."
Viral Video Marketing
Vaynerchuk goes on to site the company Dollar Shave Club that in 2011 used a single viral Facebook video to become a massive company and in just 5 years was acquired for $1 Billion. They both encouraged spending $50,000 to $100,000 on a humorous Facebook video to drive online sales.
"I think your business could explode if you made 2-minute videos….I could see you getting a video that gets 87 million views on Facebook that could change to outcome of your business," Vaynerchuk commented.
"Dude, I think this is an interesting business, I mean it […]  I think the shrine with the ashes in it is cool and interesting[…] Now you are taking it to a totally different level."
If you run a pre-plan service or one of the 17 progressive funeral homes in the country (according to Gary Vee…) email me directly at justin@cremationdesigns.com to chat about getting Lifeware at your location!
I would love to hear thoughts from inside the industry! What do you think about growing a memorial product company online, through pre-planning or in funeral home retail?
| Click to See 23 Remarkable Things to Do with Ashes |