The NURN Offers a Beautiful Departure Ritual for Coastal Dying
As cultures around the world depart from long-standing death rituals in favor of specialized solutions, we are seeing a shift in the outlook of memorialization. There has been a clear rise in the popularity of alternative memorial products, but NURN offers something rare – an alternative ceremony.
The Polish-designed NURN was not designed around a belief or religion, but around feeling and experience. The family fills the container with cremated remains, heads to the coast, and releases the container into the seemly infinite sea. As NURN floats towards the horizon on a small raft, it begins to take on water, eventually sinking forever into the ocean abyss. NURN is one of the most powerful and symbolic death rituals we've seen approachable in the modern marketplace.
"For countries bordering the Baltic Sea like Scandinavia, sea burial on the water was common even in the late Middle Ages." NURN designer Jo Jurga told Connecting Directors.
The Slovic death rituals have been brought into the 21st-century with an environmental focus, local material and labor sourcing, minimal-modern design, and a departure from specific religious and cultural symbolism. The NURN is 35 cm width, 45 cm length, and, height 25 cm height and the locally-sourced paper-pulp material is biodegradable and can be made in different colors using natural dyes (yellow – turmeric, red – hibiscus, blue – lavender, green – green tea). White and black are the options commercially available.
NURN does not have any U.S. retail partners, but says they are open to the opportunity. The NURN vessel pairs with the woven raft cost $270 USD. Learn more at www.nurn.co
About Author: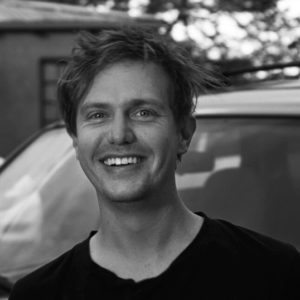 Justin Crowe is the creator of Lifeware – ceramics glazed with ashes. Click here to request free product samples mailed to your Funeral Home.