Drones in Australia Are Now Providing a Cutting-Edge Memorialization Experience
The race is on to discover how we can improve our world using drone technology. They are quickly moving away from being the #1 Christmas gift for your 10 year old nephew to being incredibly profitable devices for business. They are tasked to carry packages, spray pesticides on crops, and now… scatter the ashes of passed loved ones from the sky. 
Sara Williams' family had her father-in-law's ashes spread by drone over his Northern NSW property in late December.
"We asked for wildflower seeds to be scattered with the ashes, so in spring there will be another reminder of him on the property," Williams told the Goldcoast Bulletin.
"We had never heard of it before, but were keen to give it a go after hearing of bad experiences when trying to scatter ashes yourself. It was a lovely, special moment, we all sat together and watched," she said
It took Mark Fogarty of Blue Horizon Memorials 12 months to get his Civil Aviation Safety Authority (CASA) license, allowing him to spread ashes from the air. He uses a $20,000 drone that can carry an impressive 55 pounds. This allows additional materials to be added to the ashes, like colored powder, flower petals, and seeds. The whole event is filmed with an on-board camera providing an incredible perspective and a keepsake of this unforgettable experience. 
New South Whales does regulate the places where ashes can be spread. The Gold Coast in particular has strict regulations, limiting Fogarty to just a couple of beaches. But there are plenty of public spreading options still available to families, as well as the ability to scatter on their own properties.   
Fogarty told the Goldcoast Bulletin, "I was originally planning to use my CASA licensing to work in agriculture, spraying crops with a drone, but I have found real satisfaction in doing this work."
"It is unique and some might say strange, but we are getting a lot of positive feedback."
About Author: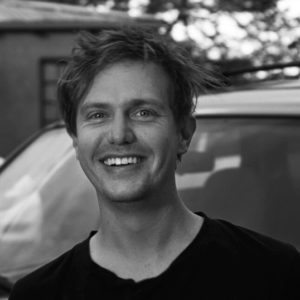 Justin Crowe is the creator of Lifeware – ceramics glazed with ashes. Click here to request free product samples mailed to your Funeral Home.