Funeral Research and Insight Introduces Groundbreaking Survey that Identifies Key Drivers of Family Satisfaction
Methodology Uncovers What Drives Satisfaction in Burial and Cremation Families
Indianapolis, IN, September 3, 2015 – Funeral Research and Insight, a research business dedicated to the funeral profession, will be debuting an innovative family satisfaction survey at the NFDA convention that makes obtaining family feedback easy for both the funeral director and the family.
The survey has been designed to be brief in length and can be completed over the phone, online, or with mobile devices at the family's convenience. It measures various aspects of families' funeral experience.  In addition to quarterly scorecards, annual results identify those aspects that drive satisfaction at the funeral home, for both cremation and burial families.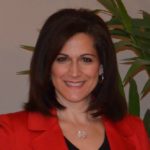 "To best serve families and to grow, it's important to learn what matters most – where to focus your efforts and resources, and which aspects are the least important to family satisfaction," commented Rose Milto, president of Funeral Research & Insight.  "The survey technology makes it easy for families to provide feedback at the time and in the way that is most convenient to them.  Equally important, the survey process makes it easy for funeral professionals to measure family satisfaction and strengthen their relationship with families."
Funeral directors can include a survey invitation card in their family handouts or can include one in a thank you note to the family. Best practices in customer service excellence show that handwritten thank you notes from the owner or a senior manager demonstrates genuine concern to provide excellent service and is important in developing a lasting relationship.  If your funeral home is short on time and resources to handwrite thank you notes, Funeral Research and Insight can take care of this for you and include a survey invitation card.
NFDA attendees can stop by booth #2018 at the NFDA convention for a survey card and personally sample the innovative offering.
To discuss your research needs, please contact Milto directly at (317) 865-1413 or email her at rose@funeralresearch.com.  You can also visit the company's website at funeralresearch.com.
About Funeral Research and Insight:  Funeral Research and Insight conducts both quantitative and qualitative research in a variety of formats for companies in funeral service. The company is experienced with all research methodologies and can recommend a design that delivers the most information for your investment.  For more information, call (317) 865-1413 or visit the website at www.funeralresearch.com