How Are Your Customers Finding You?
Article By: Rachel Zeldin
"How do I find a funeral home to work with?" is generally not a question most of us in the funeral profession need to ask ourselves. Fortunately for us, we all "know a guy in the business."  However, for the majority of Americans, when a loved one passes away, they are left pondering this exact question and asking Google for the answer.
It is no secret that repeat customers and word-of-mouth are ways in which your customers have historically found you.  However, in this digital age, do you know the other mediums which are driving customers to select your services?
As consumers turn to the Internet to find and read reviews on everything from restaurants, hotels, home contractors, and wedding vendors, it is no surprise that consumers are turning more and more to the Internet for information related to making funeral arrangements, funeral homes, and funeral customs.
To put it in perspective, in the USA alone, there are over 9 million Google searches each month on the word "funeral" and over 6 million Google searches each month on the words "funeral home."  Clearly the Internet is a powerful tool.  The NFDA supports this thought touting that one of the 'Top Trends in Funeral Service" is "Meeting Consumer Needs Through Technology."
So just as you look to industry publications to gain insight into what's going on in the industry and share advice with others, consumers are looking for advice and information from one another, too, via the web.
While it is tough to pin an exact number as to which medium customers use to find your services, below are ones you should certainly be aware of:
Search Engines!!

What they Do:
i.     Show Internet users the most popular search results for a particular search query.
ii.     Instrumental in driving customers to your website or contact information
Examples: Google, Yahoo, Bing, etc.
Websites

What they Do:
i.     Online storefront that showcase products, services, establishment history, and contact information to the user
ii.     Gives each entity a "personality" before one-on-one engagement
Examples: Your website, your competitors' website, online directories and the powerful new website that are listed under "The Newcomers" below.
Directories

What they Do:
i.     These traditional websites and paper products offer static contact information on an entity
ii.     While these are useful for finding contact information on a funeral home you are specifically looking for, these are not meant as educational tools, comparison tools, nor do they provide feedback from past customers
Examples: Yellow Pages, Yellow Book, RedBook Funeral Directory, FuneralHomes.com, The-Funeral-Home-Directory.com,
Review Websites

What they Do:
i.     Offers reviews on service providers and professionals in various industries
Examples: Angie's List, Yelp
Funeral Specific Website – The Newcomers

What they Do:
i.     Provide Internet users with a dedicated destination to educate themselves on funeral homes options, make comparisons, get price quotes, and share information and experiences with one another
Examples:
i.     Everest – concierge funeral planning services – does the comparison and price shopping for the consumer
ii.     eFuneral.com  –  offers users the ability to get custom quotes, compare funeral homes, and leave reviews
iii.     funeralwise.com – primarily an educational website, it offers consumers advice, tips, planning guides, and a directory of funeral homes
iv.     imsorrytohear.com – provides educational tools to Internet users and guides them through the funeral home search process. Using TripAdvisor-like search functionality the website makes it easy for users to search, sort, and identify funeral homes to work with using unique search criteria. It also provides powerful Review capabilities to extend word-of-mouth referrals and add a human element to the search process
With computer-savvy consumers, websites like imsorrytohear.com, efuneral.com, and funeralwise.com provide platforms that allow prospective customers to better compare funeral homes on information outside of the standard contact information found in directories (name, address, phone number).  These websites allow for a customized search experience, complete with the ability of customers to leave reviews, read reviews, and narrow down funeral homes based on personal preferences, such as religion/culture, services offered, only 5-star experiences, while also educating themselves on the funeral arrangement process. In turn, this is creating a customer that is well educated when they finally make that call to you to find out the final details on the services your funeral home offers for their loved ones.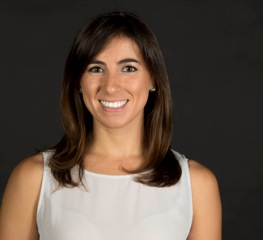 -About the Author:
Rachel Zeldin is the Founder and CEO of I'm Sorry to Hear LLC, the creator of www.funerals360.com .  Rachel's goal is to provide consumers with the information and education needed to make confident decisions while greatly reducing the amount of time needed to identify and select a funeral professional.