Shocking Death News: Legalizing Sex-After-Death Law in Egypt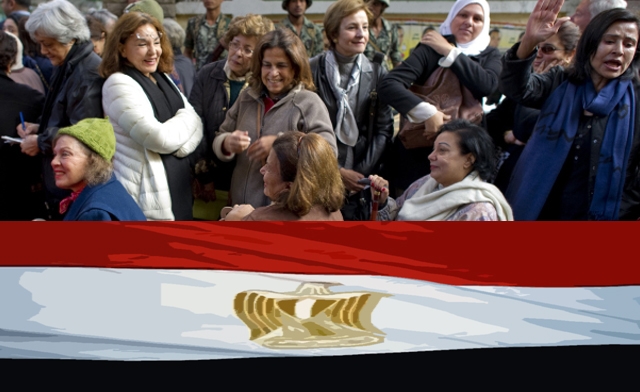 The following quote posted 
to his blog
 by our good friend Caleb Wilde pretty much "dittos" my feeling on this story, 
"This is easily the most disturbing death related news item that I've ever posted on my blog. " 
Egypt parliament is considering two disturbing laws: one that would legalize the marriage of girls starting from the age of 14 and the other that permits a husband to have sex with his dead wife within the six hours following her death.
This bill originates out of the teachings of a Moroccan cleric named Zamzami Abdul Bari.  The cleric believes that the marriage commitment remains valid after death.  Based on that assumption, he believes that a man, and a woman, should have the right to have sex with the corpse of their spouse.  He calls this "Farewell Intercourse".
Egypt's National Council for Women (NCW) has appealed to the Islamist-dominated parliament not to approve two controversial laws on the minimum age of marriage and allowing a husband to have sex with his dead wife within six hours of her death according to a report in an Egyptian newspaper.
The controversy about a husband having sex with his dead wife came about after a Moroccan cleric spoke about the issue in May 2011.
Zamzami Abdul Bari said that marriage remains valid even after death adding that a woman also too had the same right to engage in sex with her dead husband.
Photo Credit: AL ARABIYA
ConnectingDirectors.com is the leading online daily publication for funeral professionals with a reader base of over 45,000 of the most elite and forward-thinking professionals in the profession. With ConnectingDirectors.com we have created a global community through an online platform allowing funeral professionals to Stay Current. Stay Informed and Stay Elite.
Latest posts by CDFuneralNews (see all)
You may be interested
Marketing
2 views
This is How Facebook Protects Your Privacy After You Die
Ryan Thogmartin
-
August 22, 2017
Facebook offers the option of a Legacy Contact. Every user has the option of choosing a trusted friend or family member to be in charge of their Facebook profile when they pass away.
Marketing
182 views
4 Social Media Mistakes Death Care Companies Are Making (and How to Fix Them)
Ryan Thogmartin
-
August 22, 2017
On one hand, there's always something new to learn and try. However, not everything makes sense when it comes to marketing death care companies. We've watched many funeral organizations lose focus on strategy due to the bright and shiny nature of the new tactics that pop up. Tactics come in all shapes, sizes and value levels. Some are new features that are useful and others can be 'shortcuts' that ultimately lead us in the wrong direction. Recent conversations got us thinking, so we wanted to talk about some social media marketing mistakes we see death care companies make, and how they can fix them.
Death Discussions
28 views
Death Discussions
28 views
August 31 is International Overdose Awareness Day (IOAD)
Ryan Thogmartin
-
August 21, 2017
Unfortunately, the opioid epidemic isn't much of a headline anymore. With over 100 overdose-related deaths everyday, we, as a country, have become desensitized to death and drugs. Funeral homes are charged with taking care of the final arrangements for those who have been taken from this earth too soon.
Comments