Revolutionize Your Thinking: NFDA to Host 2017 International Convention & Expo in Boston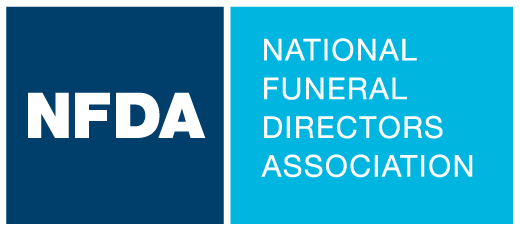 Brookfield, Wis. – Embracing change and innovation, while respecting the past, is a philosophy shared by funeral professionals and the historic city of Boston. This makes the "Cradle of Liberty" an ideal location for funeral professionals to revolutionize their thinking and approach to serving grieving families during the 2017 National Funeral Directors Association (NFDA) International Convention & Expo. Taking place October 29 through November 1 at the Boston Convention and Exhibition Center, the NFDA Convention will enable attendees to experience unparalleled opportunities for learning, networking, and discovering new products and services. Registration and housing for the 2017 NFDA International Convention & Expo are now open.
The education funeral professionals need to build thriving businesses that compassionately serve the bereaved can only be found at the NFDA Convention. Engaging education sessions will cover technical skills, business management, the value of ceremony, cremation, marketing and community outreach. Experts such as Michael Sharkey, Wally Hooker, Glyn Tallon, Jason Troyer, Gary O'Sullivan, William W. McReavy, Jr., Jennifer Muldowney, and Mike Watkins, among others, will lead idea-packed workshops during the 2017 Convention.
The NFDA Convention also features the world's largest funeral expo. Attendees will have an opportunity to meet with vendor partners whose innovative products, services and technologies will help them run efficient businesses focused on meeting the evolving needs of families seeking meaningful funerals and memorial services. Many exhibitors plan to introduce new products to the funeral service profession during the 2017 NFDA Convention.
The Expo Hall will be open Monday and Tuesday, October 30 and 31 from noon to 5 p.m.; and on Wednesday, November 1 from 9 a.m. to noon.
The NFDA Convention attracts more funeral professionals than any other gathering in the world. This diverse assemblage from throughout the United States and around the world offers matchless opportunities to network and exchange ideas.
A lot of networking happens during workshops and in the Expo Hall, but NFDA's exclusive social events give attendees an opportunity to cement new friendships and renew old ones while enjoying the city of Boston. Make plans to join conference attendees for the Welcome Party, Funeral Service Foundation Golf Classic, Funeral Directors Under 40 Party and the fabulous closing celebration, a dinner cruise on the Spirit of Boston.
Register Now and Book your Hotel
Attendees can save up to $100 when they register for the NFDA Convention on or before September 22. Those who wish to take advantage of early-bird pricing should visitwww.nfda.org/boston2017 or call 800-228-6332 to register.
2017 NFDA International Convention & Expo Registration Fees
NFDA Member/CPC
Non-member
Full convention
On or before September 22: $555

After September 22: $655

On or before September 22: $855

After September 22: $955

Non-licensed family member

(no CE)

On or before September 22: $115

After September 22: $135

On or before September 22: $150

After September 22: $170

Student/apprentice
On or before September 22: $60

After September 22: $70

On or before September 22: $80

After September 22: $90

One-day
(per day)
On or before September 22: $260

After September 22: $310

On or before September 22: $395

After September 22: $445

Expo-only

(valid all three days; no CE)

On or before September 22: $135

After September 22: $150

On or before September 22: $170

After September 22: $185

Call NFDA for information about discounts on full convention registration for three or more attendees from the same firm.

 

Additional registration or tickets required for preconvention seminars and certain special events.
Attendees can choose from several reasonably-priced hotels within walking distance of the Boston Convention and Exhibition Center. The NFDA Convention website, www.nfda.org/boston2017, has complete details about each hotel; attendees can use the NFDA Housing Bureau to compare hotel rates and amenities, and make reservations. While the deadline to book hotel rooms is October 4, those who are planning to attend the NFDA Convention are encouraged to book their rooms early because, as in years past, NFDA room blocks will sell out.
About Boston
Boston is a quintessential blend of colonial history and cutting-edge innovation. From the charming cobblestones of Beacon Hill and revolutionary landmarks of the Freedom Trail, to the iconic grounds of Harvard University and Fenway Park, the city is a treasure trove of Americana. Explore diverse neighborhoods, enjoy an eclectic array of performing arts, shop in chic boutiques and high-end malls, fall into a foodie's paradise, and discover the true essence this cosmopolitan hub, where tradition and innovation interact everyday. Visit www.bostonusa.com and learn more about what Boston has to offer.
NFDA is the world's leading and largest funeral service association, serving 19,700 individual members who represent more than 10,000 funeral homes in the United States and 49 countries around the world. NFDA is the trusted leader, beacon for ethics and the strongest advocate for the profession. NFDA is the association of choice because it offers funeral professionals comprehensive educational resources, tools to manage successful businesses, guidance to become pillars in their communities and the expertise to foster future generations of funeral professionals. NFDA is headquartered in Brookfield, Wis., and has an office in Washington, D.C. For more information, visit www.nfda.org.

ConnectingDirectors.com is the leading online daily publication for funeral professionals with a reader base of over 45,000 of the most elite and forward-thinking professionals in the profession. With ConnectingDirectors.com we have created a global community through an online platform allowing funeral professionals to Stay Current. Stay Informed and Stay Elite.

Latest posts by CDFuneralNews (see all)
You may be interested
Funeral Industry News
636 views
Funeral Industry News
25 views
Funeral Industry News
25 views
Tukios Announces New HD Video Book Product
CDFuneralNews
-
June 20, 2018
OGDEN, Utah - Tukios has introduced an innovative new keepsake with the recently released Video Book. At an affordable price,…
Funeral Industry News
612 views
Funeral Industry News
612 views
Mean Internet Comments – Funeral Edition
CDFuneralNews
-
June 20, 2018
We shine a light on some of the harsh words posted on social media towards DISRUPT Media's CEO, Ryan Thogmartin.…
Comments