Funeral Home Owners: Are You Drinking Poisonous 3R?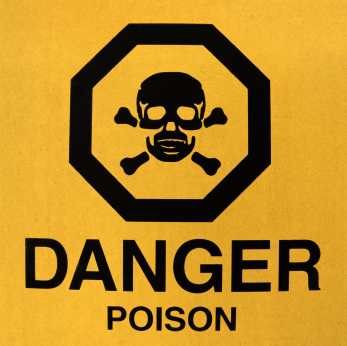 The three "R's" will literally poison a funeral home; Human Resources, AccountsReceivable and 'Rithmatic. I recently attended The Foresight Companies funeral boot camp where my fellow recruits and I were provided an in-depth look at our funeral homes. During the three days of training, it became glaringly obvious that the vast majority of funeral homes are just a lawsuit, failed collection or miscalculation away from serious problems.
Human Resources: Does your firm have a Human Resources professional on staff or on retainer?  If not, here is an example of the poison I'm referring to that will make you spit out your coffee this morning. Perhaps you are a funeral home owner that crowns managers making them "exempt from overtime" so that you can go to your beach house and not work weekends. Yet the manager isn't authorized to fire the funeral director that goes to the big church replacing them with a much better intern; and/or if said crowned manager cannot give the employee under their command a raise, you are in big trouble if DOL (Dept. of Labor) knocks on your door. The classification of "non-exempt employee" according to the US Department of Labor includes several more specific parameters such as managing two or more employees (mere supervision doesn't count), and the authority to hire and fire, or establish compensation. In fact, the DOL can make your funeral home DOA pretty quickly over an overtime dispute. There are many more facets of HR that can poison your firm; these are just a few examples. Beware.
Accounts Receivable: Unless you are mega firm and have serious funds stored away, cash flow is king at a funeral home.  With the average funeral home in the US holding over $17,000 of receivables, financial failure is a real possibility.  Leadership, training and accountability are the collective remedies to reverse the AR poison.  However, the majority of funeral home owners simply ignore the slow death from drinking the tainted AR Kool-Aide rather than address the obvious and take charge of their business.
'Rithmatic: Do the math.  I mean conduct a complete analysis of costs/overhead structure, then pricing, monitor and adjust.  I may be insensitive to those "running the ministry the grieving." However, even churches pay attention to their books.  If you and your staff are not capable or you don't have an accountant that conducts a complete P&L review including measurement of budget to outcome, hire a professional.  I know you love the families you serve, but you may love them to death-the death of your funeral home.
Yep, I'm a retired Captain and I have captioned the moniker of The Funeral Commander for a reason.  "I'm not going to tell you to go to hell, I'm going to tell you the truth and it may feel like hell."  Quit poisoning your funeral home.  That's the truth.  Oh, and a new one I picked up over the weekend (thanks Mark Fisher): No one gets offended by a statement that doesn't apply to them."
If you are offended, then you are drinking the 3R poison and fooling yourself.  Want to get off the Kool-Aide?  Email me [email protected] and  let's set up a time to chat. If not, plan your own funeral home funeral…but of course, that's a post for another day. From the blurred and smoky Command Post, Cheers Y'all! #thefuneralcommander

ConnectingDirectors.com is the leading online daily publication for funeral professionals with a reader base of over 45,000 of the most elite and forward-thinking professionals in the profession. With ConnectingDirectors.com we have created a global community through an online platform allowing funeral professionals to Stay Current. Stay Informed and Stay Elite.

Latest posts by CDFuneralNews (see all)
You may be interested
Funeral Industry News
124 views
Funeral Industry News
3 views
Funeral Industry News
3 views
Tukios Announces New HD Video Book Product
CDFuneralNews
-
June 20, 2018
OGDEN, Utah - Tukios has introduced an innovative new keepsake with the recently released Video Book. At an affordable price,…
Funeral Industry News
548 views
Funeral Industry News
548 views
Mean Internet Comments – Funeral Edition
CDFuneralNews
-
June 20, 2018
We shine a light on some of the harsh words posted on social media towards DISRUPT Media's CEO, Ryan Thogmartin.…
Comments