New NFDA Arranger Training Seminar: Reimagining the Way You Connect With Families and Plan Tribute Events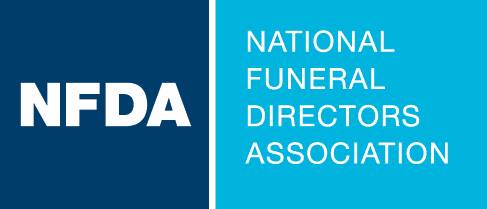 Brookfield, Wis. – The National Funeral Directors Association (NFDA) will debut its new Arranger Training program in April. The association invites funeral professionals looking for new ways to build relationships with families and convey the value of the funeral to be among the first in the country to participate in this vital training. The first Arranger Training seminars will take place April 19 in Albany, New York; April 26 in Dallas, Texas; and May 24at NFDA headquarters in Brookfield, Wisconsin. Additional dates and locations will be announced soon.
"We developed the NFDA Arranger Training program to give funeral professionals an opportunity to rethink the way they interact with families during the arrangement conference," said NFDA President Bob Arrington, CCO. "The needs and expectations of families are evolving. If we want our businesses to prosper and have a solid reputation for meeting the changing needs of families, we need to change our approach to the arrangement conference."
The arrangement conference is a critical opportunity for a funeral director. Whether meeting with a family that has an immediate need or is planning in advance, funeral directors must quickly build a connection of trust. Funeral directors must also confidently communicate the value of a funeral, regardless of the family's preference for burial or cremation.
Through the NFDA Arranger Training program, which will be led by NFDA Director of Member Development Lacy Robinson, CFSP, funeral directors will be able to better anticipate and respond to families' new expectations; educate them about their many options, including cremation; and place a higher value on the unique services that only a funeral professional can provide.
Attendees will learn to make the most of the arrangement conference through a simple and effective, five-step process they will only learn during the NFDA Arranger Training program.
This high-energy, interactive program provides attendees with the tools they need to partner with families to design memorable life tribute events. Through a combination of small- and large-group discussions, problem-solving, and creative collaboration, funeral directors will leave with fresh approaches and new ideas to transform their arrangement conferences.
Attendees will also receive an exclusive and comprehensive workbook containing tools and resources to initiate an action plan for their funeral home team, including guidelines from NFDA General Counsel T. Scott Gilligan, Dr. Jason Troyer and other notable sources.
After their Arranger Training seminar, attendees can schedule a virtual one-on-one coaching session with Robinson. This benefit, available at no additional cost, will enable attendees to perfect their skills by reviewing and clarifying what they learned through personalized practice and feedback.
"Ultimately, the NFDA Arranger Training program will help funeral professionals build even more successful businesses with clients families who will, once again, come to value the funeral experience," said Arrington.
For complete details about the NFDA Arranger Training Program, including registration information for the programs in Albany, Dallas and Brookfield, visit www.nfda.org/arrangertraining or call 800-228-6332.
NFDA is the world's leading and largest funeral service association, serving 18,500 individual members who represent nearly 10,000 funeral homes in the United States and 43 countries around the world. NFDA is the trusted leader, beacon for ethics and the strongest advocate for the profession. NFDA is the association of choice because it offers funeral professionals comprehensive educational resources, tools to manage successful businesses, guidance to become pillars in their communities and the expertise to foster future generations of funeral professionals. NFDA is headquartered in Brookfield, Wis., and has an office in Washington, D.C. For more information, visit www.nfda.org.

ConnectingDirectors.com is the leading online daily publication for funeral professionals with a reader base of over 45,000 of the most elite and forward-thinking professionals in the profession. With ConnectingDirectors.com we have created a global community through an online platform allowing funeral professionals to Stay Current. Stay Informed and Stay Elite.

Latest posts by CDFuneralNews (see all)
You may be interested
Funeral Industry News
521 views
Funeral Industry News
22 views
Funeral Industry News
22 views
Tukios Announces New HD Video Book Product
CDFuneralNews
-
June 20, 2018
OGDEN, Utah - Tukios has introduced an innovative new keepsake with the recently released Video Book. At an affordable price,…
Funeral Industry News
602 views
Funeral Industry News
602 views
Mean Internet Comments – Funeral Edition
CDFuneralNews
-
June 20, 2018
We shine a light on some of the harsh words posted on social media towards DISRUPT Media's CEO, Ryan Thogmartin.…
Comments