What Is Timeless Moments?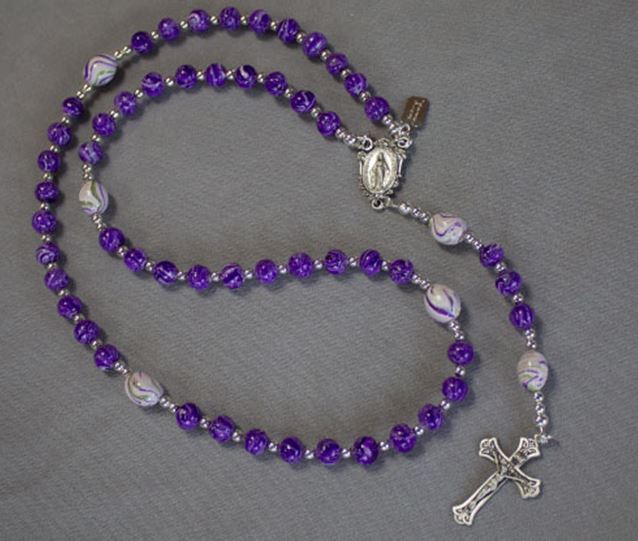 Timeless Moments is a floral preservation company that specializes in expertly preserving flowers and transforming them into beautiful keepsake jewelry pieces.
A large majority of our business is from funerals and memorials.  Timeless Moments receives the flowers from a funeral and creates Flower Petal Jewelry items which are high quality jewelry pieces.  The clients that we work with are forever grateful to be able to transform the flowers from their loved one into a piece of jewelry that can be worn and treasured every day – thus keeping memories of that special someone close to their heart.
The problem is that many people do not know this service exists!  Our experience working with memorial clients tells us that there is a high demand for preserving memorial flowers and turning them into a meaningful keepsake.  Timeless Moments is on a mission to educate others about the potential of freeze-dry flower preservation and thus create more interest in our products and bring flower preservation to more market areas.  Most often by the time people hear about flower preservation, it is too late.  Fresh flowers only last for a short period of time, so it is imperative to educate a potential client about the possibilities of flower preservation prior to the memorial service.
The process of forming Flower Petal Jewelry beads and stones is very similar to the old world methods used by nuns in different countries around the world. The flower petal beads they made were used to create beautiful rosaries.  The laborious process took days.  Flowers were cooked to extract the moisture from their petals and the result was a thick paste that was used to make the beads.  Sadly, the vibrant colors of the flowers were mostly lost during this process. Timeless Moments has modernized this process utilizing state-of-the-art freeze-dry technology and special treatment processes.  These improvements make it possible for Timeless Moments to form beads and stones that will maintain their beautiful color for generations to come.
The first step in creating Flower Petal Jewelry is freeze-drying the flowers.  Freeze-drying is a process that removes the moisture from a fresh flower in a way that allows the flower to maintain its' natural shape and color.  There are other preservation methods available, but they do not compare in their ability maintain the flowers' natural vibrancy.  Good Housekeeping Magazine and NBC Dateline have rated freeze-drying the best preservation method available today.  Professional floral freeze-drying is a combination of science and design.  Sophisticated and expensive equipment is required.  The technology was originally created for the pharmaceutical and food service industry, and has been adapted to accommodate the special requirements needed for creating natural-looking preserved botanicals.  Knowledge of fresh botanicals, manufacturing and creative design are imperative in the success of quality freeze-drying.
Upon completion of the freeze-dry process, flowers are ready to be transformed into Flower Petal Jewelry.  The petals are removed from the flower and are then pulverized, mixed with a special binding agent and shaped into "floral jewels".  The beads and stones formed are then glazed multiple times to add a protective seal. The Flower Petal Jewelry beads and stones are assembled and mounted with jeweler quality sterling silver or gold.  The high quality of the materials used results in an heirloom quality piece that can be handed down for generations.
The color of the Flower Petal Jewelry is determined by the color of the client's flowers.  A client can send a single color or many.  Timeless Moments consults with each individual client to design the perfect piece of keepsake jewelry.  Clients can choose to use a solid color, or swirl multiple colors together to create a truly one-of-a-kind look.  Each piece of Flower Petal Jewelry is unique and considered to be a work of art.  The true beauty and color of the flowers shows in each bead and stone we make.
Timeless Moments offers a large selection of jewelry items in both sterling silver and gold.  Flower Petal Jewelry options include necklaces and pendants, bracelets, charm bracelet beads, earrings, rings, tie tacks, cuff links, keychains, rosaries and much more.  Our website, TimelessMoments.com displays full color photos of available designs.  Because all items are made for each individual client, we have the ability to create custom designs as needed. Some of our current designs have actually originated from individual client requests.
Timeless Moments has been serving clients nationwide for many years.  Flowers are shipped to Timeless Moments for processing.  Upon receipt of flowers from a client, Timeless Moments will schedule a phone/online consultation with them.  By utilizing our website, we help the client determine which items they would like to order and what colors the Flower Petal Jewelry beads and stones should be.  Timeless Moments will then process the flowers and the order and upon completion, ship to the client.  Our goal is to make the ordering process quick and easy.  Most Flower Petal Jewelry orders take 8-12 weeks to be processed.
Being in the funeral industry, you are in the perfect position to increase your sales by offering Flower Petal Jewelry from Timeless Moments.  As mentioned earlier, the critical part is educating your client that flower preservation is an option for them to consider.  Most people have never even heard of flower preservation. By simply presenting flower preservation and Flower Petal Jewelry to your clients and briefly explaining what it is, more often than not families will be interested in turning their loved one's flowers into jewelry keepsakes. If they do decide to preserve their flowers, you simply need to get them started, Timeless Moments will do the rest.
So what is in it for you as a funeral director? Flower Petal Jewelry by Timeless Moments is a unique product that will have great sentimental value for the families that you work with.  We could go on about how our freeze-dry services expand your product line and may differentiate you from other area funeral homes. But what may be more important is the good will fostered with your clients by providing a beautiful keepsake made from their loved one's flowers. Timeless Moments wants you to benefit from working with us as well.  With each and every order your clients place with Timeless Moments, we will pay a percentage commission to you. It is a winning combination of increased profits and customer satisfaction.
If you would like to learn more about Flower Petal Jewelry by Timeless Moments, please contact us! We can provide more information on our commission sales program as well as offer suggestions on how to handle promoting Flower Petal Jewelry to make it work for you. Your clients will thank you!

ConnectingDirectors.com is the leading online daily publication for funeral professionals with a reader base of over 45,000 of the most elite and forward-thinking professionals in the profession. With ConnectingDirectors.com we have created a global community through an online platform allowing funeral professionals to Stay Current. Stay Informed and Stay Elite.

Latest posts by CDFuneralNews (see all)
You may be interested
Funeral Industry News
359 views
Funeral Industry News
359 views
Mean Internet Comments – Funeral Edition
CDFuneralNews
-
June 20, 2018
We shine a light on some of the harsh words posted on social media towards DISRUPT Media's CEO, Ryan Thogmartin.…
Funeral Industry News
1144 views
Funeral Industry News
294 views
Funeral Industry News
294 views
RELEASE THE FN CRAKN! | FUNERAL nation 114
CDFuneralNews
-
June 18, 2018
It's a barn burner... The Commander is moving his Command Post!!! Besides the Commander on the move, the boys speak…
Comments