If You Die in This State it Will Cost You More Than Any Other State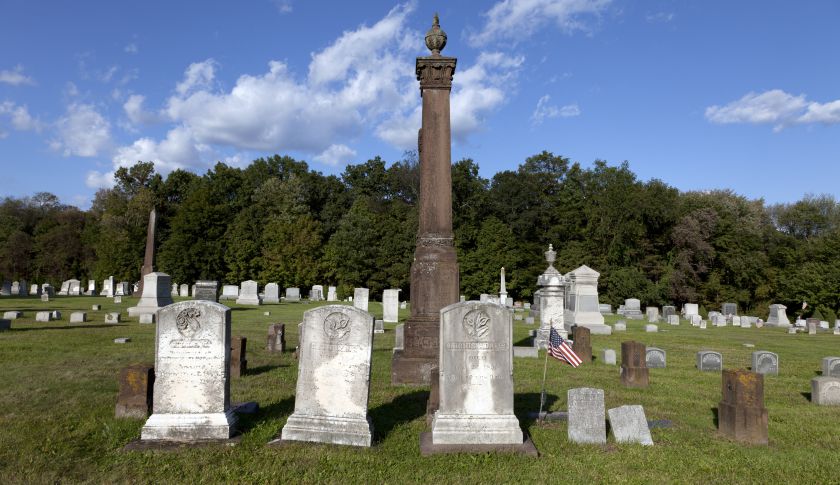 Article originally appeared on Fortune
Probate fees could cost up to $1 million.
Connecticut has become the most expensive place to die in the U.S.
Probate fees on settling estates — a legal process that determines the authenticity of wills and the administering of a deceased's assets — have risen, resulting in invoices that could top $100,000 or even $1 million.
"It's outrageous," Westport attorney Amy Day told CNBC. "We always had a cap on probate fees of $12,500. Now it's not going to be unusual for people to pay upward of $50,000."
One of the big reasons for the shocking increase in fees has been a budget cut at the state legislature that has strangled funding to the probate court system. A previous $12,500 cap on court fees has been eliminated, and fees on estates worth more than $2 million have doubled to 0.5% of the estate's value.
Lawyers and judges have since remarked on the debilitating result of this decision. Judge Paul Knierim, Connecticut's probate court administrator, said if the new fees were applied last year, two estates worth more than $200 million apiece would have paid more than $1 million in probate costs and about a dozen worth over $20 million would have paid more than $100,000. Knierim and some state lawmakers are planning to campaign for a reversion to the previous system next year.
"I think the fundamental problem is that the change in decedents' estate fees imposes the burden of running the probate court system on a very small portion of the population," Knierim said to CNBC.
State Governor Dannel Malloy put forward a state budget last month that included cuts in education, health care, and social services.
ConnectingDirectors.com is the leading online daily publication for funeral professionals with a reader base of over 45,000 of the most elite and forward-thinking professionals in the profession. With ConnectingDirectors.com we have created a global community through an online platform allowing funeral professionals to Stay Current. Stay Informed and Stay Elite.
Latest posts by CDFuneralNews (see all)
You may be interested
Cremation
3 views
Funeral Homes are Struggling to Keep Their Doors Open
Ryan Thogmartin
-
August 13, 2017
This is a topic and conversation that does not get talked about or covered enough. We all want to put the blame on cremation and ignore the fact that many of the issues facing funeral homes aren't because families choose cremation but because of bad business decisions of many funeral directors who don't want to change or accept cremation.
Jobs
2 views
Preneed Funeral Sales Advisor
CDFuneralNews
-
August 11, 2017
Premier Funeral Solutions is currently seeking a Preneed Funeral Sales Advisor . Premier Funeral Solutions offers tools and methodologies developed to help…
Marketing
3 views
12 Benefits of Social Media Every Funeral Home Needs to Know
Ryan Thogmartin
-
August 10, 2017
Social media is 'marketing.' It's not the new marketing, it's the current state of marketing, and funeral homes and death care companies can no longer afford to ignore it. There are so many reasons why death care companies need to get their heads out of the sand and start engaging on the platforms used by over 68% of all Americans.
Comments