Moving Beyond The Traditional Obituary: Painful But Powerful Pleas For Individual And Social Change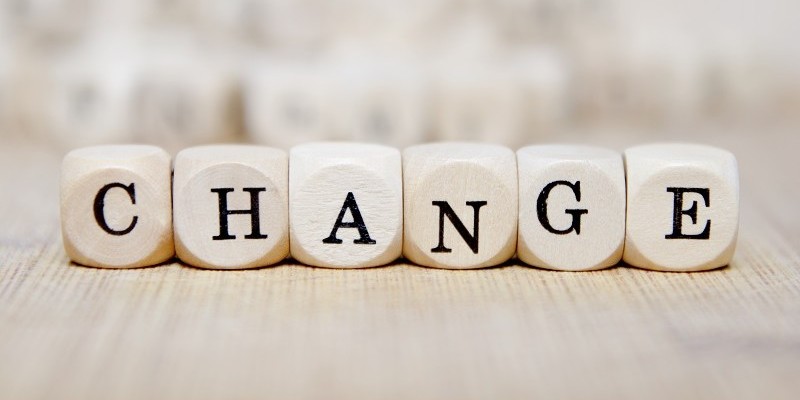 Article by Frazer Consultants
Over the past few weeks, there have been a number of news reports and social media shares regarding notable obituaries. These obituaries are notable and thus newsworthy because they deviate from the more traditional obituary. They contain social or political messages either from the deceased him/herself or from the deceased's family. The messages are directed towards the general public (or at least the readers of the obit) and are intended to either relay the deceased's position on a social issue or to warn against a social harm, and then in both cases to encourage specific action.
OBITUARIES THAT RELAY THE DECEASED'S POSITION ON A SOCIAL ISSUE
Some of the more recent newsworthy obituaries contain concise, very specific social directives from the deceased. For example, the obituary for Patricia M. Shong, of Auburn, Massachusetts, who died at age 72 on May 18, 2015 ended with the statement:
"She would also like us to set the record straight for her: Brady is innocent!!" 
(Referring to the recent "Deflategate" scandal involving New England Patriots quarterback Tom Brady).
Similarly, the obituary for Larry Darrell Upright who died at age 81 in a Concord, North Carolina hospital on April 13, 2015 concludes with this request:
"The family respectfully asks that you do not vote for Hillary Clinton in 2016."
Of course it is hard to know whether these concise, specific social directives will encourage others to act in accordance with the deceased's wishes. Nevertheless, it is interesting to note the use of the obituary as a platform for social/political causes.
OBITUARIES THAT WARN AGAINST SOCIAL HARM
The other category of notable obituaries, those that warn against a social harm, are lauded in news reports for their surprising honesty.
And unlike the concise, specific social directives in the obituaries mentioned above, these obituaries may have more power to encourage action and create change. They are stories of young lives lost too soon to drugs, alcohol, and/or suicide and offer a brief glimpse inside the painful reality of the deceased's life as well as that of his/her family. The intent behind these courageously raw obituaries is to educate others about the perils of drugs and/or alcohol; to use the family's experience with tragedy to encourage both individual and social change.
Spencer Watson Seupel of High Falls, New York took his own life on February 17, 2012. In his obituary, his family wrote about the role alcohol played in his death:
"Drinking sabotaged all that: seductive, deadly alcohol. The drug that brings down the walls and helps us feel close – as long as we're drunk. The drug that circles back and rakes out your heart. …
Thursday night was one of those binge nights at the frat. He had a fight with his best friend. He said he was going to kill himself. He locked his door and did it. He did not leave a note. He did not look for help. Alcohol brought down those prefabricated walls, and all that was left was thoughtless pain.
It was stupid and impulsive and he would not have done this thing if he had not been drunk. Spencer had plans and goals and family that loved him. He knew this. We talked about it -Spencer said he would never do such a thing. But he did. Because of alcohol. The drunken impulse in a moment of despair that can never be taken back. …"
Spencer's family then made a plea that we learn from their son's death:
"Remember the meaning of this tragedy. If a young man or woman says maybe I'll kill myself, tell someone. Don't leave him alone. If a young man or woman drinks too much, say something. It's not a game; it's a symptom. And let us find and encourage within ourselves, within our society, those gifts that make each of us special: not star power, not intellectual prowess, but the ineffable mystery and extraordinary beauty of the simple human heart."
The more recent obituaries written about the (unrelated) drug overdose deaths of two young men and a 24 year old young woman are equally heart wrenching yet illuminating. Clay William Shepard (age 23) from Apex, North Carolina passed away on May 17, 2015. His obituary reads, in part:
"We loved Clay with all of our hearts, but we now know that was not enough to shield him from the world. This note isn't an attempt to assign blame for Clay's death. It's not to vent our anger and frustration at a world where drugs can be ordered and delivered through the internet. We write this obituary in hope that it may provide an insight to those that need to change their behavior one night at a time. …

To all children, this note is a simple reminder that there are people who love you, with everything they have and no matter what you do – don't be too afraid/ashamed/scared, too anything, to ask for help. To all parents, pay attention to your children and the world that revolves around them – even when the surface is calm, the water may be turbulent just beneath. Clay's struggles have ended. He is finally at peace."
Daniel Joseph Wolanski (age 24) of Avon Lake Ohio passed away on April 20, 2015 as a result of a heroin overdose. In hisobituary, his family wrote:
———–Read the rest of the article———–

ConnectingDirectors.com is the leading online daily publication for funeral professionals with a reader base of over 45,000 of the most elite and forward-thinking professionals in the profession. With ConnectingDirectors.com we have created a global community through an online platform allowing funeral professionals to Stay Current. Stay Informed and Stay Elite.

Latest posts by CDFuneralNews (see all)
You may be interested
Funeral Industry News
1311 views
Funeral Industry News
32 views
Funeral Industry News
32 views
Tukios Announces New HD Video Book Product
CDFuneralNews
-
June 20, 2018
OGDEN, Utah - Tukios has introduced an innovative new keepsake with the recently released Video Book. At an affordable price,…
Funeral Industry News
650 views
Funeral Industry News
650 views
Mean Internet Comments – Funeral Edition
CDFuneralNews
-
June 20, 2018
We shine a light on some of the harsh words posted on social media towards DISRUPT Media's CEO, Ryan Thogmartin.…
Comments