ICCFA Educational Foundation Awards 14 Scholarships To ICCFA University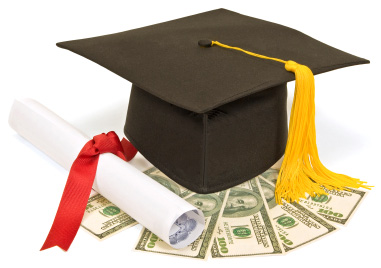 STERLING, VA (April 30, 2015)—The International Cemetery, Cremation and Funeral Association's Educational Foundation awarded 14 scholarships for funeral professionals to attend ICCFA University, July 17-22 at the University of Memphis in Memphis, Tennessee.
The ICCFA Educational Foundation is a 501(c)3, nonprofit organization that aims to make education accessible to the future leaders of our profession by awarding scholarships to ICCFA's educational conferences. This year's ICCFA University scholarship winners are:
Jason Keblish, Granite City Steel, Royston, Georgia (made possible by Gino Merendino)
Kerry Boshers, Williams Funeral Home & Crematory, Columbia, Tennessee (made possible by Batesville)
Heather Leigh, Greenhaven Memorial Gardens, Elgin, South Carolina (made possible by Live Oak Bank)
Jacquelyn Poirier, Forest Hill Cemetery, Fitchburg, Massachusetts, (made possible by Matthews International)
Audrey Hoffman, Columbia Wilbert Vault, Caycee, South Carolina (made possible by the Memorial Classic Golf Tournament)
Delana Pratt, Forethought Life Insurance Company, Batesville, Indiana (made possible by the Next Generation Scholarship Fund)
Lorraine Piller, Town of Olds, Alberta, Canada (made possible by Regions Bank)
Brent Dotson, Dotson Funeral Home, Maryville, Tennessee (made possible by Eagles Wings Air)
Lisa Vaeth, Association of Jewish Cemeteries, West Hartford, Connecticut (made possible by the Next Generation Scholarship Fund)
Dominic Jude, Trinity Funeral Services, Singapore, Thailand (made possible by Cypress Lawn/Kenneth Edward Varner Memorial Scholarship)
Mike Franko, Green Hills Mortuary, Rancho Palos Verde, California (made possible by NGL—National Guardian Life)
Becky Zoch, City of Evansville Cemeteries, Evansville, Indiana (made possible by the Next Generation Scholarship Fund)
Craig Stires, Dawayne Spence Funeral Home, Canal Winchester, Ohio (made possible by NGL—National Guardian Life)
Samantha Renner, Riverview Cemetery, Jefferson City, Missouri (made possible by the Memorial Classic Golf Tournament)
"We are very proud to have been able to provide 14 scholarships to the ICCFA University this year," said Jim Price, CCFE, CCrE, president of the ICCFA Educational Foundation. "There are many talented and caring individuals in funeral service that just need the means and opportunity to further educate themselves and increase their expertise to better use their natural abilities to serve their client families more effectively."
Price credits the contributions of corporate partners for achieving the increase in scholarship offering this year.
"Our corporate and personal donors are very much appreciated for their generosity to this cause. Together we can make educational accessible to the profession's future leaders," he said. "We sincerely thank those already involved in donations and actively seek additional donors of every level to commit resources to this profession we all love."
Complete program, lodging and registration information for ICCFA University is available at www.iccfa.com/university.
Founded in 1887, the International Cemetery, Cremation and Funeral Association is the only international trade association representing all segments of the cemetery, cremation, funeral and memorialization profession. Its membership is composed of more than 9,100 properties and 20,000 professionals working at cemeteries, funeral homes, crematories, memorial design and related businesses worldwide.
ConnectingDirectors.com is the leading online daily publication for funeral professionals with a reader base of over 45,000 of the most elite and forward-thinking professionals in the profession. With ConnectingDirectors.com we have created a global community through an online platform allowing funeral professionals to Stay Current. Stay Informed and Stay Elite.
Latest posts by CDFuneralNews (see all)
You may be interested
Marketing
135 views
4 Social Media Mistakes Death Care Companies Are Making (and How to Fix Them)
Ryan Thogmartin
-
August 22, 2017
On one hand, there's always something new to learn and try. However, not everything makes sense when it comes to marketing death care companies. We've watched many funeral organizations lose focus on strategy due to the bright and shiny nature of the new tactics that pop up. Tactics come in all shapes, sizes and value levels. Some are new features that are useful and others can be 'shortcuts' that ultimately lead us in the wrong direction. Recent conversations got us thinking, so we wanted to talk about some social media marketing mistakes we see death care companies make, and how they can fix them.
Death Discussions
21 views
Death Discussions
21 views
August 31 is International Overdose Awareness Day (IOAD)
Ryan Thogmartin
-
August 21, 2017
Unfortunately, the opioid epidemic isn't much of a headline anymore. With over 100 overdose-related deaths everyday, we, as a country, have become desensitized to death and drugs. Funeral homes are charged with taking care of the final arrangements for those who have been taken from this earth too soon.
Jobs
7 views
Director of Support – Western US
CDFuneralNews
-
August 21, 2017
At Carriage Services, we believe in the concept of "First Who, Then What." We have learned that leaders, who attract and surround…
Comments