Owner of Cremation.com Files Lawsuit to Protect Customers from Internet Confusion and Deception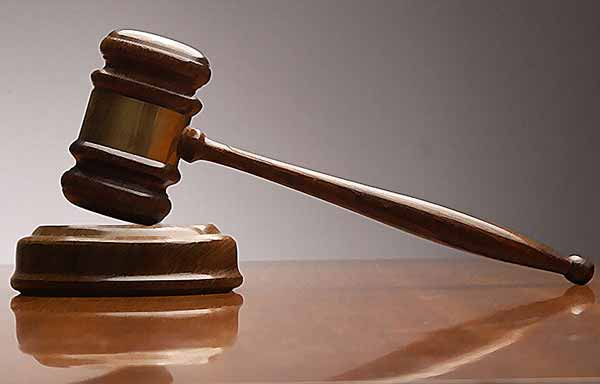 Clinton, NC — Directors Advantage, Inc., the owner and operator of Cremation.com, has filed a federal lawsuit seeking a court order disabling and transferring the cremations.com domain name in an effort to protect consumers from Internet confusion and deception associated with cremations.com.
Directors Advantage has served funeral home clients with technology and digital marketing services for many years including the provision of services such as development of memorial tribute videos, funeral home websites, online memorials, and digital marketing services. The Cremation.com trademark has been used for nearly fifteen years to promote and provide goods, services, and information to consumers in the field of funeral services and Directors Advantage has also more recently promoted and provided such goods and services through use of a federally registered version of the Cremation.com trademark.
The lawsuit alleges that the cremations.com domain name is owned by a fictitious entity at an address outside of the U.S., and persons acting on behalf of cremations.com have, among other actions:
Misrepresented to potential customers that the sales solicitations were being made on behalf of Directors Advantage's legitimate Cremation.com site as opposed to cremations.com;
Fraudulently requested and accepted payments for advertisements on Directors Advantage's legitimate Cremation.com site when in fact such persons have no affiliation with Directors Advantage or Cremation.com;
Engaged in egregious sales tactics that included as swearing at potential customers after advising and/or implying that they were acting on behalf of on Directors Advantage's legitimate Cremation.com site; and
Misrepresented to potential customers that Directors Advantage's legitimate Cremation.com site was going out of business or that they were in fact the owners of Cremation.com
Ellery Bowker, CEO of Directors Advantage, stated "We have a duty to protect our customers and our brand. After receiving numerous complaints, inquiries and even threats of legal action from customers who have been confused and deceived by cremations.com, we felt it was important to pursue legal action.
The case, Directors Advantage, Inc. v. cremations.com, 1:15-cv-00141-GBL-TRJ, was filed in the U.S. District Court for the Eastern District of Virginia by David E. Weslow, a partner in Wiley Rein LLP's Intellectual Property Practice, and Attison L. Barnes, III, co-chair of Wiley Rein's Litigation Practice.
ConnectingDirectors.com is the leading online daily publication for funeral professionals with a reader base of over 45,000 of the most elite and forward-thinking professionals in the profession. With ConnectingDirectors.com we have created a global community through an online platform allowing funeral professionals to Stay Current. Stay Informed and Stay Elite.
Latest posts by CDFuneralNews (see all)
You may be interested
Jobs
2 views
Preneed Funeral Sales Advisor
CDFuneralNews
-
August 11, 2017
Premier Funeral Solutions is currently seeking a Preneed Funeral Sales Advisor . Premier Funeral Solutions offers tools and methodologies developed to help…
Marketing
3 views
12 Benefits of Social Media Every Funeral Home Needs to Know
Ryan Thogmartin
-
August 10, 2017
Social media is 'marketing.' It's not the new marketing, it's the current state of marketing, and funeral homes and death care companies can no longer afford to ignore it. There are so many reasons why death care companies need to get their heads out of the sand and start engaging on the platforms used by over 68% of all Americans.
Humor
57 views
Six Times Twitter Reminded Us Funerals Don't Have to be Boring
Madison Ashby
-
August 9, 2017
These six people had funerals on their mind for one reason or another and decided to share with the Twitter world what they were thinking, and I'm pretty glad they did. People can come up with some pretty crazy things if you let them ramble.
Comments