3 Call Specialists Graduate from ASD's 6-Month Training Program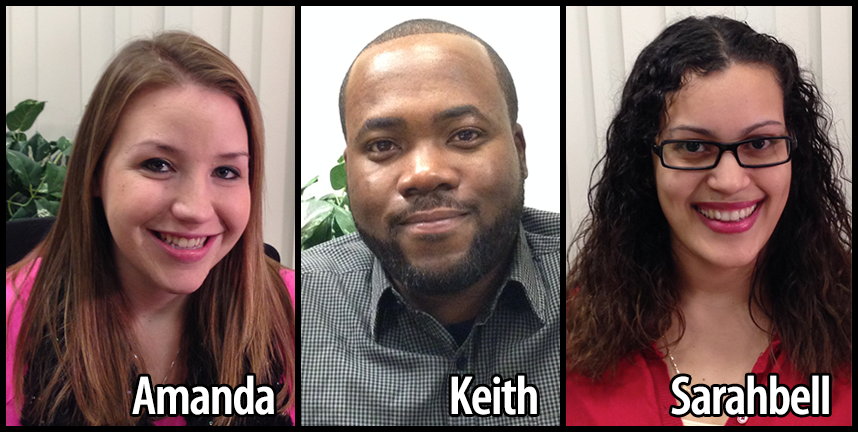 Article By Jess Fowler, MyASD
ASD is pleased to welcome three Call Specialists to our team of highly trained professionals. Every month, hundreds of applicants apply for positions at ASD, but only a select few make it through our rigorous, 6-month training program. Employees are carefully selected and must exhibit compassionate communication skills to handle some of life's most difficult situations.
To work at ASD, Call Specialists must possess an understanding of the enormous responsibility entrusted to them. With the reputation of our clients on the line, we designed our training program to emphasize the importance of patience and empathy. New employees must be able to speak gently and professionally on the phone with the understanding that it may be the worst day of the caller's life. Additionally, trainees must demonstrate full comprehension of ASD's proprietary systems, developed exclusively for funeral professionals by the company's technical team.
Here are some of the required traits that new employees must exhibit within six months to continue working at ASD:
Excellent listening skills with the ability to assist even the most irate caller with absolute professionalism.
Empathetic, patient phone demeanor
Strong attention to detail with essential English and grammar skills
Excellent composure with the ability to calmly defuse emotionally unstable callers
Commitment to excellent attendance and proven reliability
Exceptional short term memory with an ability to take accurate, thorough messages
Extensive familiarity of funeral customs, terms and procedures
Dependable team player attitude with an understanding that calls cannot be put off and must be handled immediately, including weekends, holidays, and days with extreme weather conditions
Perceptive and conscientious with intuition to recognize a First Call early into a conversation.
"I tell my trainees that the foundation to taking calls is listening and efficiency," says ASD Training Specialist, Shane. "If you can make them a priority then everything else will fall into place; you'll know the follow-up questions and garner a little trust from the caller."
ASD's policy of promoting from within has created a team of extremely knowledgeable Training Specialists. These veteran employees mentor new Call Specialists before they can take calls independently. Training Specialists monitor and evaluate the performance of new trainees, with Supervisors signing off on every step of the process. Once Call Specialists are able to take calls independently, ASD's Managers and Supervisors listen to and critique their calls to ensure trainees are utilizing all the skills learned during orientation. Furthermore, ASD's culture of absolute transparency allows funeral directors to listen to and evaluate every Call Specialist that answers their calls. At ASD, nothing is ever hidden from our clients.
The average employee has been with our company for over six years, demonstrating how ASD has managed to avoid the high turnover plaguing the industry. A comprehensive recruitment process helps to determine whether applicants are truly a good fit for the company and ensures that new Call Specialists are committed to learning every aspect of the job.
ConnectingDirectors.com is the leading online daily publication for funeral professionals with a reader base of over 45,000 of the most elite and forward-thinking professionals in the profession. With ConnectingDirectors.com we have created a global community through an online platform allowing funeral professionals to Stay Current. Stay Informed and Stay Elite.
Latest posts by CDFuneralNews (see all)
You may be interested
Marketing
3 views
12 Benefits of Social Media Every Funeral Home Needs to Know
Ryan Thogmartin
-
August 10, 2017
Social media is 'marketing.' It's not the new marketing, it's the current state of marketing, and funeral homes and death care companies can no longer afford to ignore it. There are so many reasons why death care companies need to get their heads out of the sand and start engaging on the platforms used by over 68% of all Americans.
Humor
39 views
Six Times Twitter Reminded Us Funerals Don't Have to be Boring
Madison Ashby
-
August 9, 2017
These six people had funerals on their mind for one reason or another and decided to share with the Twitter world what they were thinking, and I'm pretty glad they did. People can come up with some pretty crazy things if you let them ramble.
Funeral Industry Press Releases
1 views
Comments