Body of Boston Bombing Suspect Has Been Buried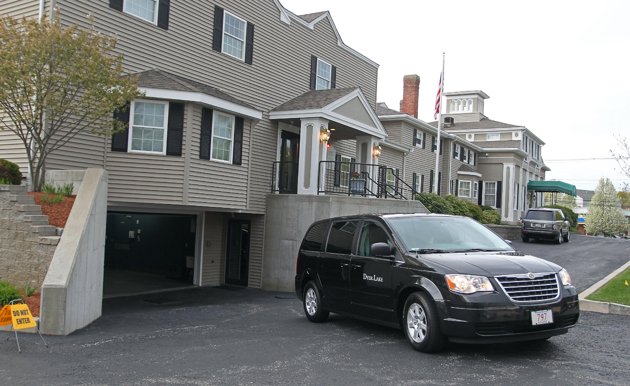 The parents of Boston Marathon bombing suspect Tamerlan Tsarnaev have "made their peace with the fact that he is buried," a human rights activist who has been working with the family in Southern Russia said today.
"He has been buried. The parents accept that," said Kheda Saratova, an ethnic Chechen who spoke to the family shortly after they received the news from Tamerlan's uncle, Ruslan Tsarni, that a burial place had been found for their son.
Tamerlan's mother, Zubeidat Tsarnaeva, had said she wanted the body of her 26-year-old son repatriated to Russia once it became clear that cemeteries here were refusing to bury her son. But Ramzan Kadyrov, the leader of Chechnya, a semi-autonomous region of Russia and the homeland of Tamerlan's father, Anzor, recently said he would not help the family.
Saratova said in a telephone interview that the parents did not know the location of the burial place, but that they would visit when they come to the United States.
Tsarnaev's remains were removed sometime before midnight Wednesday from the Graham Putnam & ­Mahoney Funeral Parlors where his body has been since last Friday, a funeral home official said. The body was taken somewhere outside Massachusetts.
The burial location was approved by Tsarni, who has represented the family as he and funeral home director Peter Stefan tried to find a cemetery willing to accept the remains, the official said.
Worcester police confirmed in a statement that Tsarnaev's body had been moved, but did not disclose the location.
"As a result of our public appeal for help a courageous and compassionate individual came forward to provide the assistance needed to properly bury the deceased," police said. "His body is no longer in the city of Worcester and is now entombed."
In Washington, Boston Police Commissioner Edward F. Davis, who testified before a House panel probing the Marathon bombing, welcomed the news.
"I hope [the body's] been buried. Because I don't want to talk about these terrorists anymore,'' Davis told reporters. "This is something that should be put behind us. I personally would like it if we never had to mention these names again. Ever."
Since Friday, when the body first arrived at the funeral home, at least four cemeteries and the cities of Cambridge and Boston told Stefan they would not accept the remains. And a plan to bury him at a state prison earlier this week was rejected.
Governor Deval Patrick told WGBH-FM today that the wait to bury Tsarnaev had become a "circus.'' He said it was time to refocus attention on the victims and the pending prosecution of Tsarnaev's brother, who is facing federal charges that could bring the death penalty.
"I understand that people's feelings about the cruelty of this crime run high. Mine do, too – and hot,'' Patrick said. "But the thing for us to focus on now is how to restore and repair the people who were hurt and the families who have had loss and how to assure that justice is done in the case of the ongoing investigation. And that's where my focus has been.''
He said he did not know where Tamerlan Tsarnaev's remains were now buried.
"I am glad the family exercised one of the options they had. I just don't know which one,'' he said. "I'm not being cute.''
Stefan's funeral home has been surrounded by media, protesters, and Worcester police, whose chief, Gary J. Gemme, on Wednesday publicly appealed for someone to step forward and end the controversy that had cost his department some $30,000 in extra expenses.
''We are not barbarians; we bury the dead," Gemme said Thursday.
The Tsarnaevs, who had been in Chechnya for the past week, returned to Dagestan after the Chechen leader said he wouldn't help them.
The family had received an offer to have the body buried in Georgia, the country that shares a border with Chechnya high in the Caucasus Mountains.
"They were negotiating that proposal when they got the call" saying that Tamerlan had been buried, Saratova, the human rights activist, said.
Stefan, the funeral home director, has conducted dozens of interviews over the past several days. But today, he declared he was not talking to anyone, prompting reporters to cluster together on the front steps of the building in hopes of hearing from him in some fashion.
After publicly announcing that the terror suspect's body had been moved from the city, police removed the barricades they had installed around the funeral home on Main Street today.
Tsarnaev was fatally injured April 19 in a confrontation with police in Watertown, where he was shot multiple times and run over by a car being driven by his brother, Dzhokhar, as the younger man fled police. Dzhokhar Tsarnaev was captured hiding in a boat later that day. He faces federal charges in the twin bomb attacks at the Marathon on April 15 that killed three and injured more than 260. The brothers also allegedly killed an MIT police officer.
Tamerlan Tsarnaev's widow, Katherine Russell, waived her right to decide where the father of her child should be buried, handing off that responsibility to Tsarni, a Maryland resident who completed the Muslim burial rites on his nephew and then worked with Stefan to find the burial location.
[via: Boston.com]

ConnectingDirectors.com is the leading online daily publication for funeral professionals with a reader base of over 45,000 of the most elite and forward-thinking professionals in the profession. With ConnectingDirectors.com we have created a global community through an online platform allowing funeral professionals to Stay Current. Stay Informed and Stay Elite.

Latest posts by CDFuneralNews (see all)
You may be interested
Funeral Industry News
415 views
Funeral Industry News
415 views
Mean Internet Comments – Funeral Edition
CDFuneralNews
-
June 20, 2018
We shine a light on some of the harsh words posted on social media towards DISRUPT Media's CEO, Ryan Thogmartin.…
Funeral Industry News
1153 views
Funeral Industry News
295 views
Funeral Industry News
295 views
RELEASE THE FN CRAKN! | FUNERAL nation 114
CDFuneralNews
-
June 18, 2018
It's a barn burner... The Commander is moving his Command Post!!! Besides the Commander on the move, the boys speak…
Comments