Funeral Homes May Impose Credit Card Surcharges Starting Jan. 27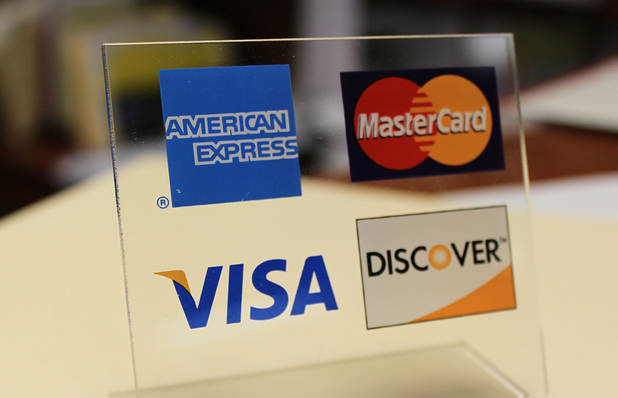 From: NFDA.org
A seven-year class action antitrust settlement involving VISA and MasterCard took another step toward resolution. More importantly, one aspect of the settlement will allow funeral homes in certain states to impose surcharges on consumers using credit cards beginning January 27, 2013.
As NFDA has previously reported in several articles, VISA and MasterCard have been sued in a class action lawsuit involving the seven million retailers that accept those credit cards. VISA and MasterCard have been accused of unlawfully conspiring to set the swipe fees which merchants pay the two credit card companies. Both companies have agreed to a $7.2 billion settlement, the largest antitrust settlement in U.S. history. The proposed settlement requires the companies to pay the merchant class $6 billion in restitution and agree to an eight-month reduction in swipe fees worth $1.2 billion.
A key element to the settlement from the standpoint of funeral service would be VISA's and MasterCard's agreement to eliminate their current prohibition against merchants imposing surcharges on consumers who pay with credit cards. Currently, VISA and MasterCard both prohibit merchants from imposing any type of surcharge against a consumer paying with a credit card. Because merchants are barred from imposing a surcharge, there is no way to recoup the 1.5% to 3% swipe fee that is paid to VISA and MasterCard by merchants. As part of the settlement, VISA and MasterCard will eliminate that prohibition and allow all merchants, including funeral homes, to impose swipe fee surcharges on consumers.
Although the settlement was reached in April 2012, it cannot take effect until it receives approval of the federal district court. In October 2012, a hearing was held before the district court in New York on the fairness of the proposed settlement. A number of large retailers, such as Wal-Mart and Home Depot, opposed the settlement, especially the provision that would protect VISA and MasterCard from any future antitrust claims based on swipe fees.
Despite the objections of the large retailers, the district court gave preliminary approval to the settlement. Moreover, the court instructed VISA and MasterCard to amend their surcharge policies by January 27, 2013. VISA and MasterCard are taking action to eliminate the surcharges even though the settlement has not yet received final approval.
Home Depot, which is opposed to the settlement, immediately sought relief from the U.S. Second Circuit Court of Appeals. It asked the court to order an expedited appeal of the settlement. The Court of Appeals declined to take any action until the district court has issued a final approval of the settlement. Only then will the Second Circuit entertain an appeal.
Where does this leave funeral homes that wish to impose surcharges? The answer is that starting January 27, 2013, VISA and MasterCard will be permitting merchants to impose credit card surcharges. However, before deciding to impose credit card surcharges, funeral homes should note the following restrictions, requirements and considerations:
The ten states of California, Colorado, Connecticut, Florida, Kansas, Maine, Massachusetts, New York, Oklahoma, and Texas, which cover about 40% of the U.S. population, prohibit credit card surcharges by state law. Therefore, even though VISA and MasterCard will be eliminating the prohibition against credit card surcharges, funeral homes in those ten states will be unable to impose credit card surcharges since they are illegal under state law. Unless those laws are changed, funeral homes in those ten states are still barred from imposing credit card surcharges.
Prior to imposing a credit card surcharge, funeral homes must provide a 30-day written notice to VISA, MasterCard and their credit card banks or processors of their intent to add a surcharge. For VISA, merchants can submit a notification form by going to www.visa.com/merchantsurcharging. For MasterCard, please go to www.mastercardmerchant.com to post the 30-day notice. After notifying VISA and MasterCard, notify the bank or financial institution that processes your credit cards of your intent to impose a surcharge.
The surcharge may only be imposed upon credit cards, and not debit cards. The amount of the surcharge may not exceed the amount of the swipe fee paid by the funeral home on the particular credit card. Therefore, funeral homes will need to know how much a swipe fee is on each card if they intend to fully recoup the full amount of the swipe fee.
A merchant that decides to impose surcharges must post a notice of the surcharge at the point of entry into the place of business, at the point of sale, and on the receipt given to the consumer. Online merchants must post the notice on their websites.
As noted above, the notice of the surcharge must be printed on the receipt. The receipt must also itemize the dollar amount of the surcharge. For funeral homes imposing a surcharge, this would require adding a line item onto the Statement of Funeral Goods and Services Selected to record the amount of the surcharge.
Each funeral home will have to make a decision regarding how the imposition of a surcharge may impact its consumers and the competitive position of the funeral home in its market. Funeral homes will also have to decide whether to apply the surcharge only on certain items, like cash advances, or whether to impose it across the board. Each funeral home will have to make its own business decision regarding the use of surcharges.
If any NFDA member has a question about credit card surcharges, they may contact NFDA General Counsel Scott Gilligan at 513-871-6332.

ConnectingDirectors.com is the leading online daily publication for funeral professionals with a reader base of over 45,000 of the most elite and forward-thinking professionals in the profession. With ConnectingDirectors.com we have created a global community through an online platform allowing funeral professionals to Stay Current. Stay Informed and Stay Elite.

Latest posts by CDFuneralNews (see all)
You may be interested
Funeral Industry Press Releases
76 views
News
189 views
We are Building Something Exciting for You… and We Need Your Help!
Justin Crowe
-
January 31, 2018
We want to make your deathcare job easier. Tell us what you want in this 2-minute survey and get entered to win $100! The Connecting Directors and Disrupt Media teams are excited to be planning some new free funeral home marketing content and products for you in 2018 and we want to know what you need most! We want to know your biggest business wins of 2017, the tasks in your day that you hate, and what you feel is holding you back!
Comments