Measure In Md. Would Create Requirements For Handling Human Remains By Funeral Establishments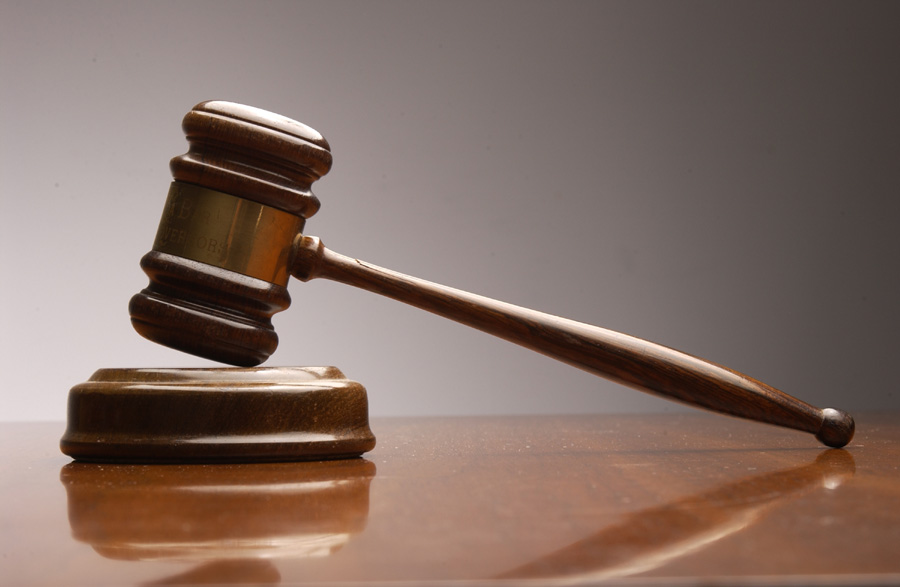 ANNAPOLIS, Md. — Maryland would create requirements for the proper handling of human remains by funeral establishments, under legislation heard by a Senate committee on Thursday that was introduced to address mistreatment of veterans awaiting burial at Arlington National Cemetery and violations of religious burial customs.
Sen. Karen Montgomery, D-Montgomery, cited several examples when remains have not been treated with due respect, including during burials at Arlington due to a brief pause before the person can be buried there. Montgomery also cited burials in the Jewish and Muslim communities, which do not believe in embalming.
The measure would require an unembalmed body that may be stored more than 72 hours to be kept refrigerated at a temperature lower than 44 degrees, Montgomery said. An amendment under consideration would change the requirement to 48 hours.
"If the funeral establishment does not have a capacity to keep the body at that temperature, it needs to make arrangements with another organization that can indeed store the body, but this has not happened to deleterious effects, which you will hear about shortly," Montgomery said.
The measure also would require a funeral home to notify family if a body is being transferred somewhere else. A body also could not be embalmed without the express permission of a person authorized to make the choice for a family.
Chris Toven of Brookville testified about how he read an article in The Washington Post in 2009 that detailed the mistreatment of veterans awaiting burial at Arlington and found that his father-in-law's coffin was in a photograph on the front page.
Toven told the Senate panel about an impromptu visit he made to view the body at a Rockville funeral home. Against the family's wishes, Air Force Lt. Col. Lewis Allison's body had makeup, was not in the clothes the family had supplied, and a U.S. flag that had flown over a military base in Iraq the family had put in the casket had been replaced by a replica.
Toven also described the presence of a baby-powder smell from the casket, a powder that essentially had the effect of embalming, when the family gave the simple instructions not to use makeup or embalming in keeping with Jewish burial traditions.
"What was supposed to be a time of mourning and reflection on life was interrupted by the reality that the very company we entrusted to safeguard our family member had abused that trust several times over," Toven told the Senate Education, Health and Environmental Affairs Committee.
Toven also said the family had been charged nearly $700 for refrigeration, which he said obviously had not been provided.
Now, nearly three years after his father-in-law's death, Toven said there is no regulatory penalty for taking a body across state lines to a facility and callously treated human remains as a commodity.
"I liken it much like used cars in a junkyard waiting disposal, based on what I know of the situation," Toven said.
Ruth Ann Arty, executive director of the Maryland State Board of Morticians and Funeral Directors, said many bodies are stored in facilities other than the funeral homes people work with, because many do not have the facilities needed to keep the deceased. That can be an impediment to the board's ability to conduct inspections for storage dignity and public health concerns.
Carlton Douglass, president of the Funeral Directors and Morticians Association of Maryland, said he recently held a monthly meeting with members who unanimously decided the association was in favor of the bill, with the possible amendment of changing the requirement from 72 to 48 hours. He said while many members don't have refrigeration, most make arrangements with firms that do.
"We also feel that this along with other things, and I've been in this business 43 years, you know, if you have to invest that's the cost of doing business," Douglass said.

ConnectingDirectors.com is the leading online daily publication for funeral professionals with a reader base of over 45,000 of the most elite and forward-thinking professionals in the profession. With ConnectingDirectors.com we have created a global community through an online platform allowing funeral professionals to Stay Current. Stay Informed and Stay Elite.

Latest posts by CDFuneralNews (see all)
You may be interested
Funeral Industry News
814 views
Funeral Industry News
273 views
Funeral Industry News
273 views
RELEASE THE FN CRAKN! | FUNERAL nation 114
CDFuneralNews
-
June 18, 2018
It's a barn burner... The Commander is moving his Command Post!!! Besides the Commander on the move, the boys speak…
Frontrunner Professional
3 views
Comments