WILBERT NETWORK MAKES COORDINATED EFFORT TO HELP FAMILIES STRICKEN BY NEWTOWN TRAGEDY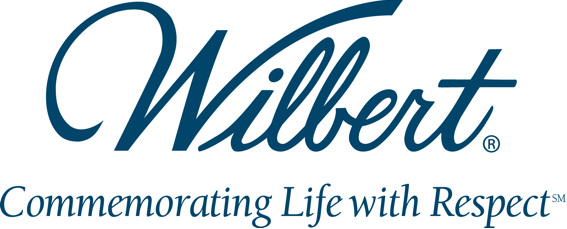 "No family will pay for a Wilbert product in this awful tragedy," said Dennis Welzenbach, President of Wilbert Funeral Services.
Broadview, IL, December 15, 2012 – Wilbert Funeral Services, Inc and its network of Wilbert Licensees will provide burial vaults, cremation urns and urn vaults, and graveside services to the families of those killed in the tragic shooting at Sandy Hook Elementary School in Newtown, CT.
"No family will pay for a Wilbert product in this awful tragedy," said Dennis Welzenbach, President of Wilbert Funeral Services.
The Wilbert network is working with area funeral directors to assist the families of the young children and the adults who were killed in this senseless act.  Mark Bates, CEO of Norwalk Wilbert Vault Co of Bridgeport, CT, is coordinating with the Connecticut Funeral Directors Association the donation of burial vaults from area Wilbert Licensees including:
·         Norwalk Wilbert Vault Co., Bridgeport, CT
·         The Fort Miller Service Corp., Schuylerville, NY
·         SI Funeral Services, Jamestown, NY
·         Hall-Wilbert, Inc., Wayne, NJ
·         Connecticut Wilbert Vault Company, Waterford, CT
·         Elm Cap Industries, Inc., West Hartford, CT
Wilbert Funeral Services is providing cremation families with any Wilbert urn chosen by the family; if the family chooses one of the Davis Whitehall wood urns or heart-shaped keepsakes offered through Wilbert, The Davis Whitehall Company will provide those products.
Norwalk Wilbert Vault Co., Bridgeport Wilbert Vault Co., and Monocrete Wilbert Vault will be donating graveside services for the victims.
"Every Wilbert Licensee we contacted did not hesitate to offer their assistance in either product or services," remarked Mark Bates. "It gives me great pride to be part of a group that has responded so quickly, so generously.  The entire Connecticut funeral industry has responded well and we are trying to make sure these families don't have to come out of pocket for these funerals."
Boyd Anderson, CEO of Wilbert Burial Vault Co. Inc, Greenville, SC and president of the Wilbert Manufacturers Association, is also coordinating financial contributions from Wilbert Licensees across the county to help in the cost for products and services.
The Wilbert Foundation is also reaching out to the families with teddy bears and coloring books for the families of the children and adult victims.
While there is nothing that can ever compensate for the loss of loved ones, Wilbert hopes that these contributions provide some measure of financial and emotional relief as the families struggle with their unfathomable losses.
ConnectingDirectors.com is the leading online daily publication for funeral professionals with a reader base of over 45,000 of the most elite and forward-thinking professionals in the profession. With ConnectingDirectors.com we have created a global community through an online platform allowing funeral professionals to Stay Current. Stay Informed and Stay Elite.
Latest posts by CDFuneralNews (see all)
You may be interested
Cremation
8 views
Funeral Homes are Struggling to Keep Their Doors Open
Ryan Thogmartin
-
August 13, 2017
This is a topic and conversation that does not get talked about or covered enough. We all want to put the blame on cremation and ignore the fact that many of the issues facing funeral homes aren't because families choose cremation but because of bad business decisions of many funeral directors who don't want to change or accept cremation.
Funeral Industry Press Releases
2 views
Comments